It's the most wonderful time of year for warm colors and crisp cool air! The leaves are changing, pumpkins are everywhere, and the beauty of fall is upon us. Whether you're looking for a little fall getaway or a place where you can take a day-trip to explore, we have 12 different places for you to visit in the U.S. for that perfect fall photoshoot!
1. Smoky Mountains, TN & NC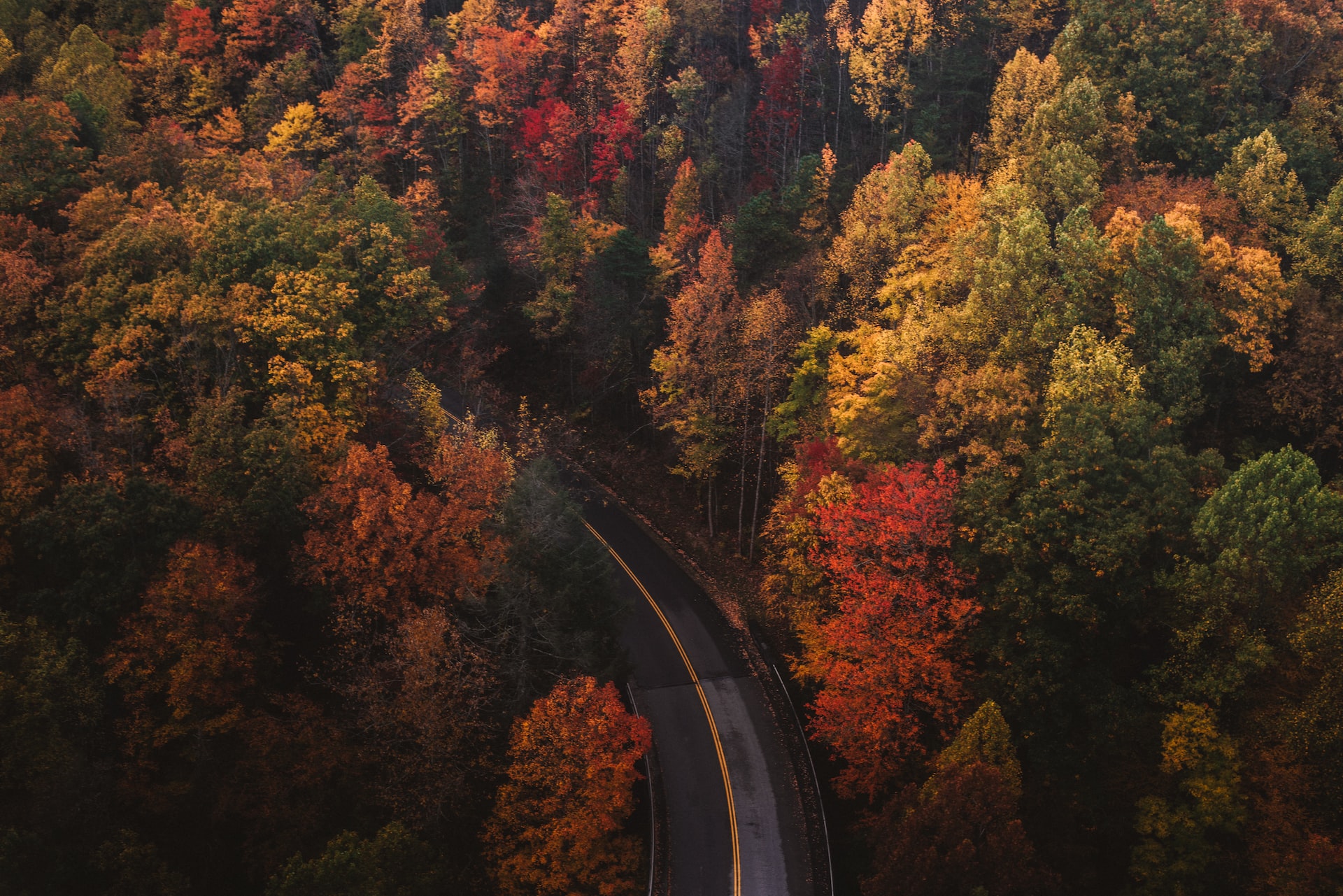 The Great Smoky Mountains is a beautiful mountain range that hugs a portion of the Tennessee and North Carolina border. When driving through, there are plenty of places to stop along the way to admire beautiful views. Two popular spots to take great photos are Clingmans Dome and Newfound Gap. Both of these areas have parking lots so that you can take plenty of time to get out of your car and soak in the views. If you're up for taking it all in even slower, you can find plenty of hiking trails that wind through the Smoky Mountains with photo spots along the way.
2. Naples, NY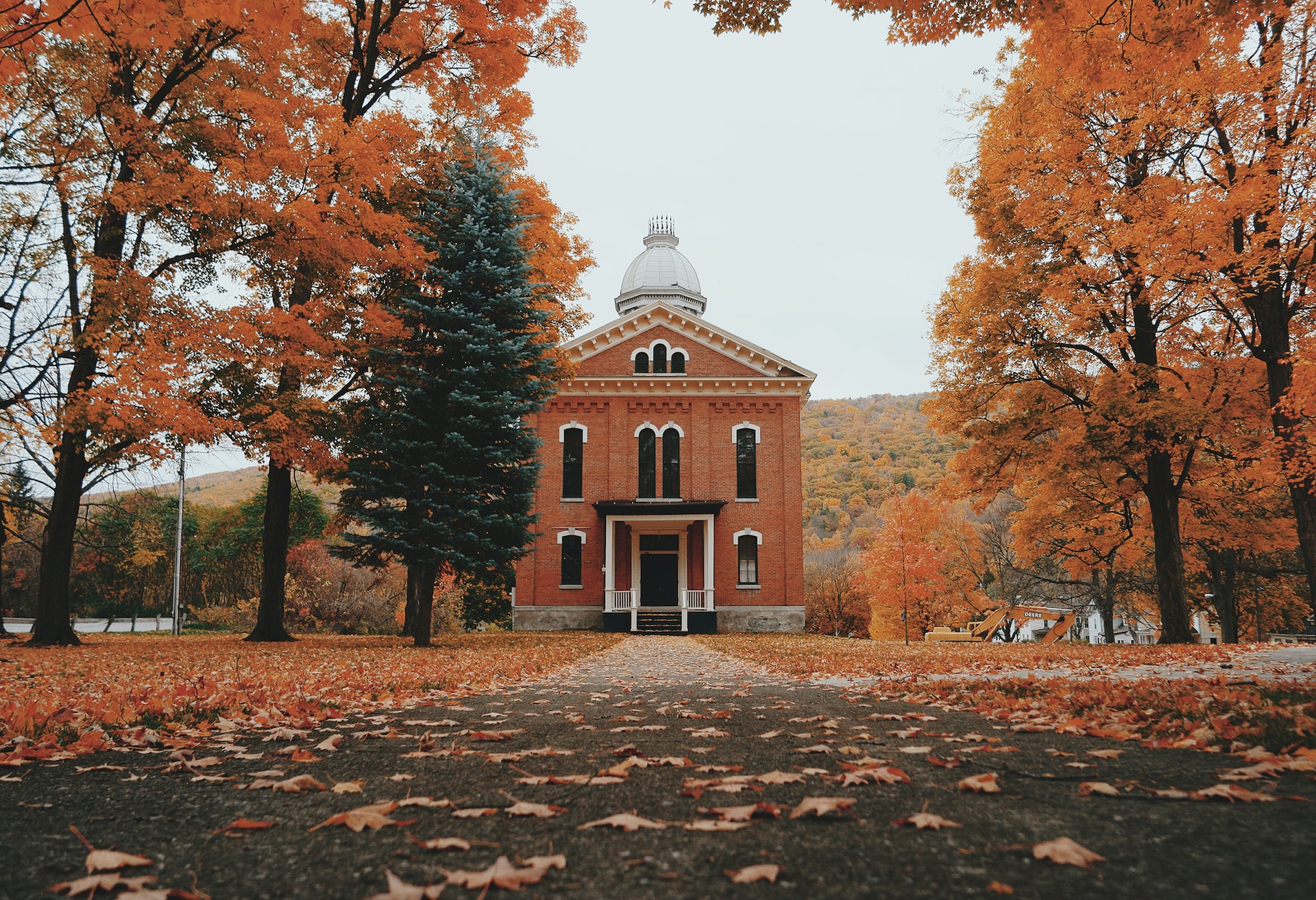 Naples is located in the Finger Lakes region of New York, just south of Canandaigua Lake. This town is surrounded by rolling hills of trees that transition into hills of falling leaves and warm colors during this season. They're most well-known for their grape pies and annual Naples Grape Festival that happens every fall. If you want to catch their popular Naples Grape Festival that happens in the earlier fall season, you might be a little too early for leaf-peeping, but you will surely be right on time for some fresh grape pies and a charming festival in the hills (still Insta-worthy)!
3. Lincoln, NH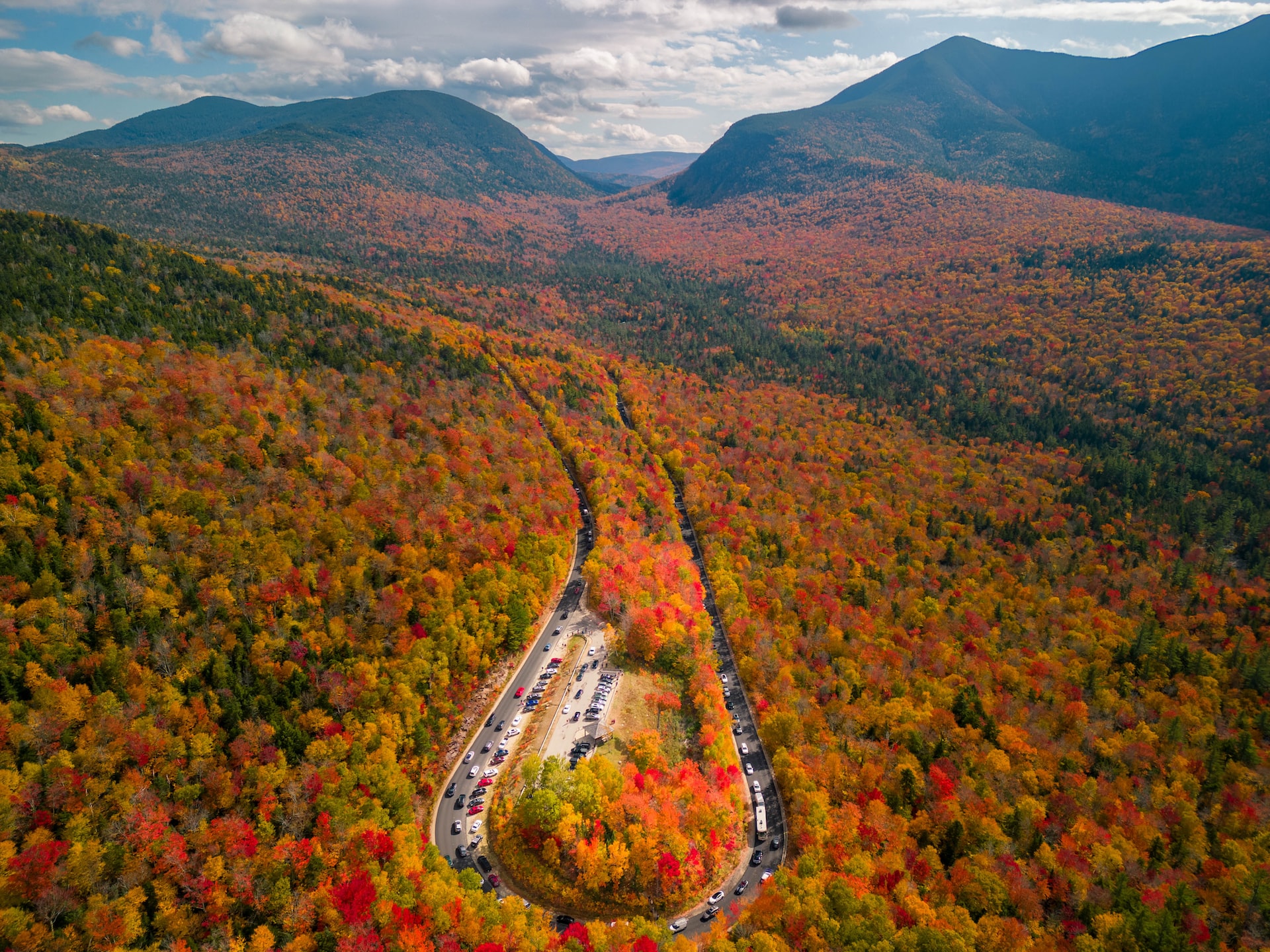 Lincoln, New Hampshire, along with other nearby towns throughout the White Mountain National Forest and White Mountains, is a great spot for picturesque fall views. Hiking at Loon Mountain Resort will bring you to some incredibly breathtaking fall views of the White Mountains. You can also choose from other trails to walk along or stop near a beautiful overlook during your drive, such as at Hancock Overlook beside Kancamagus Highway, pictured above. Stay at one of Lincoln's cozy lodges or campgrounds, and enjoy breakfast, lunch, and dinner at any of their charming restaurants.
4. Matthiessen State Park, IL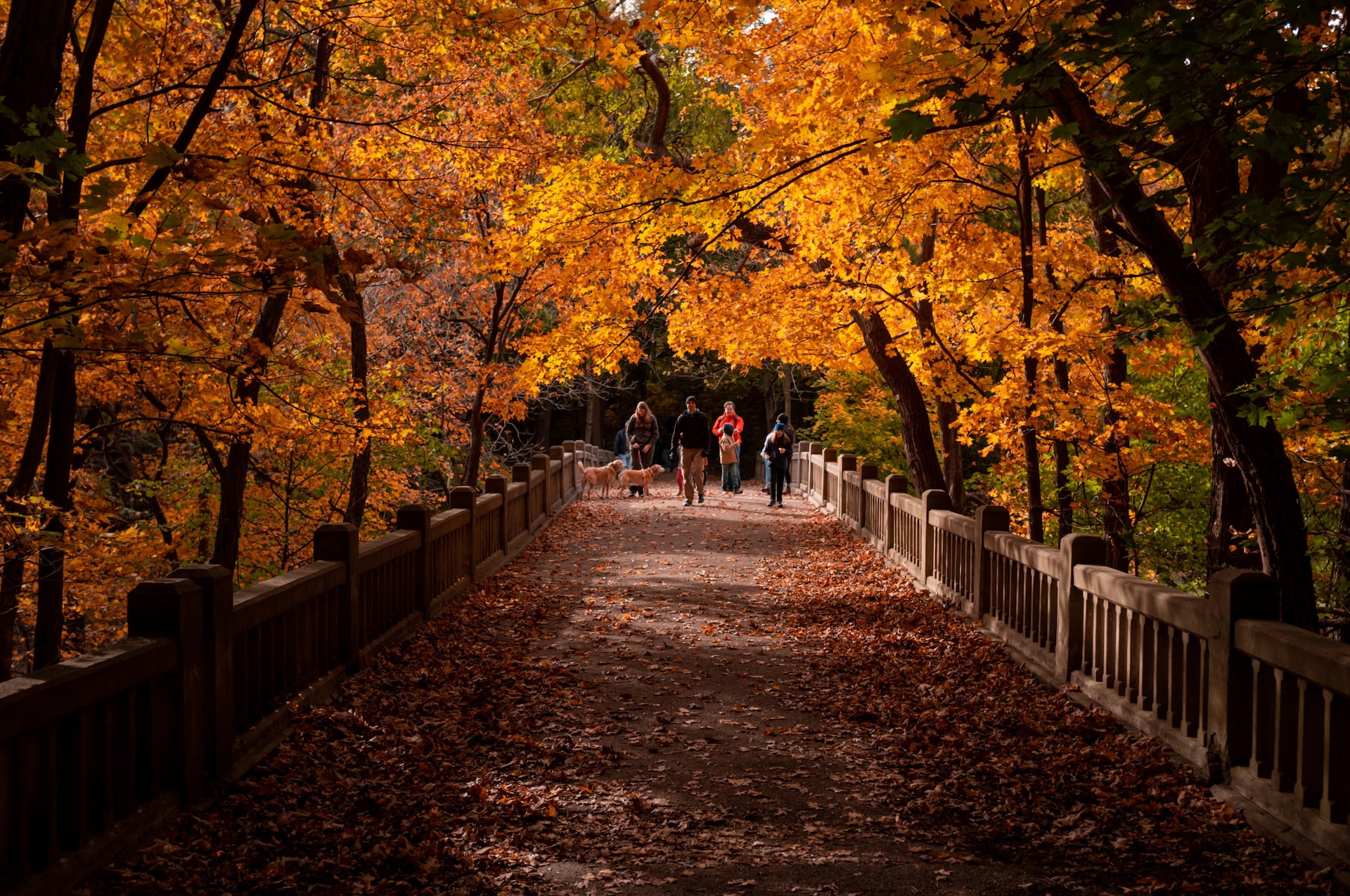 This state park is nestled in cozy North Central Illinois just south of its more well-known neighbor, Starved Rock State Park (which also contains a beautiful fall landscape). From steep staircases to stepping stones, a big beautiful waterfall to a bridge overlooking it all, though small in size, it still has some mighty views, especially during the fall season! You'll, also, find the town of Utica nearby, where you can enjoy local coffee shops, restaurants, and wine.
5. Door County, WI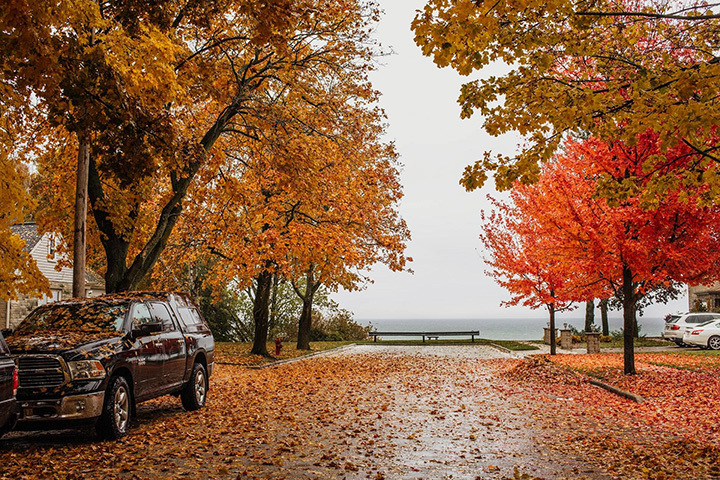 Just off the shore of Lake Michigan, and not too far from the Greenbay Packers, sits Door County, Wisconsin. With beautiful views of changing leaves that overlook Lake Michigan along with plenty of things to do and places to eat, it's no wonder that this is a popular destination for those traveling the Midwest, especially during the autumn season! Door County offers hiking, fishing, lighthouse tours, wine-tasting, kayaking, apple-picking, and so much more during the fall. In fact, fall is such a wonderful time of the year in Door County, that they've put together a few fall itineraries that you can check out here!
6. Acadia National Park, ME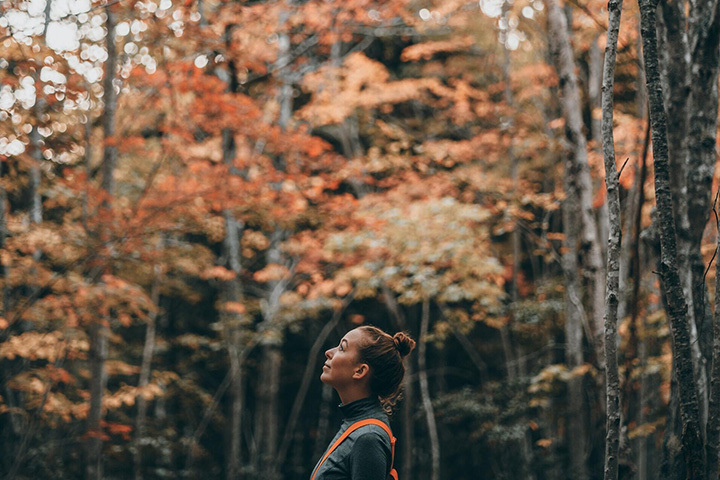 Acadia National Park is located (mostly) on a small island called Mount Desert Island in Maine, and presents a stunning fall scenery of cliffs, water, and fall foliage! If you need a place to stay when you go to visit, there are tons of lodging options to choose from, particularly in the adjacent town of Bar Harbor. There are also many walking trails on the bottom of these woodlands to walk through, but if you're looking for a more elevated view, Sargent Peak and Bubble Rock are two favorite spots for taking photos from above.
7. Glacier National Park, MT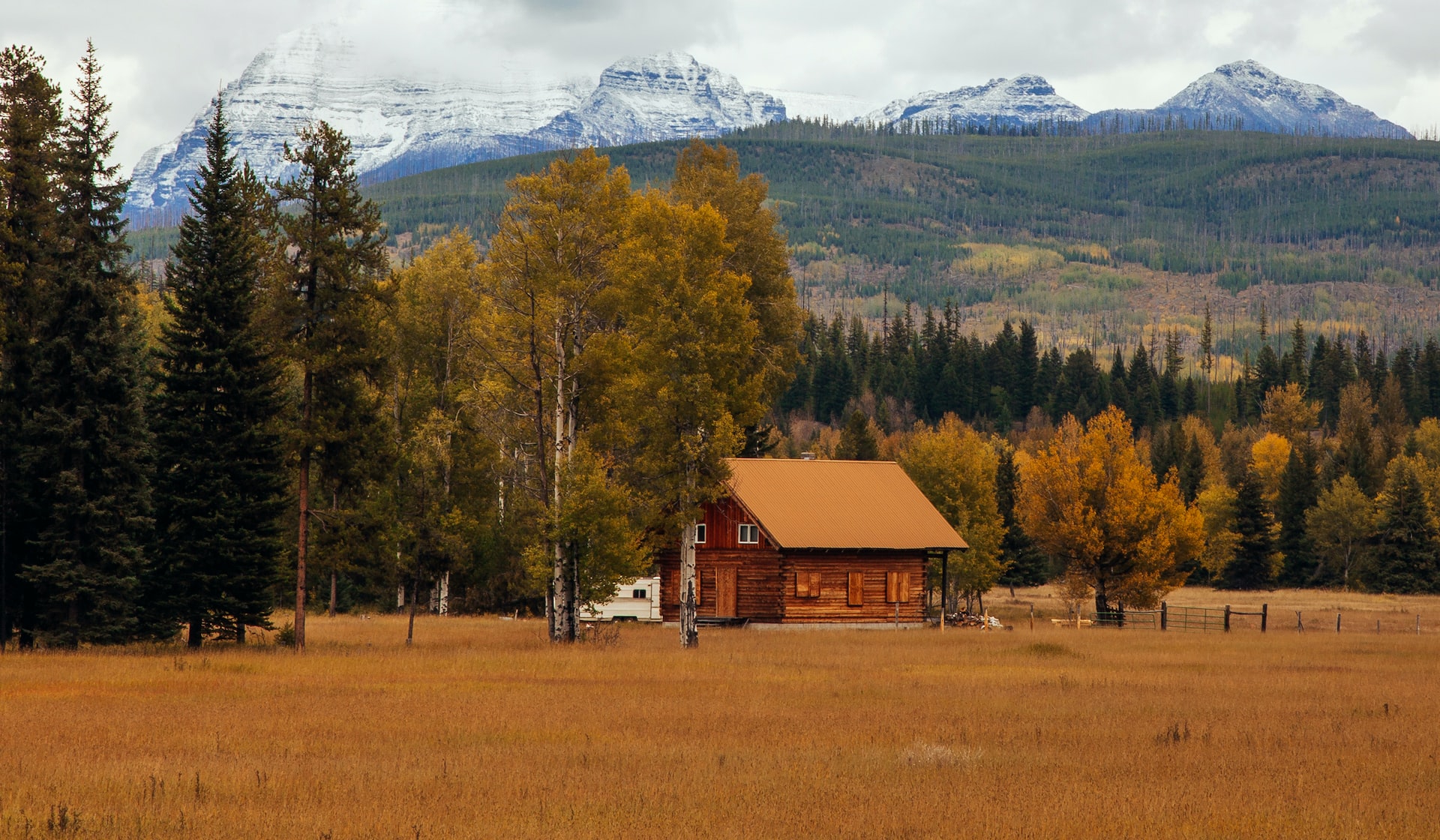 This national park takes up a portion of the Rocky Mountains and sits in northern Montana near the Canada border. You can go on a bike ride, a boat tour, or a hike to take in all of the stunning views. And when it comes to hiking, there are a whopping 734 miles of trails in Glacier Mountain National Park (plenty of Insta-worthy opportunities)! For a full list of ways to enjoy fall in Glacier National Park, take a look at their guide here.
8. Kula Country Farm, HI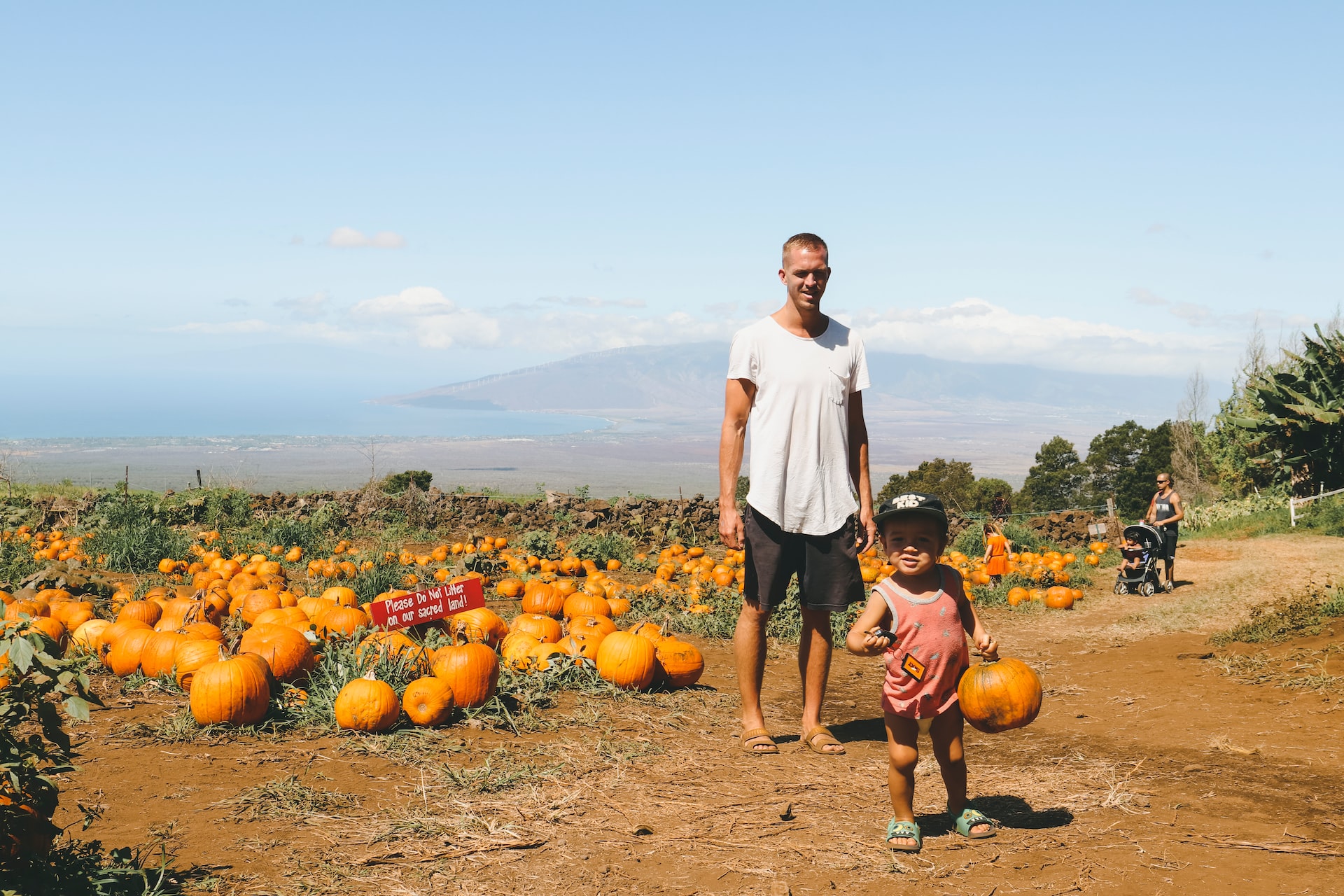 Betcha didn't expect to see Hawaii on this list of fall places, did you? Hawaii might not be known as a place to find colorful fall foliage, but Kula Country Farm on the island of Maui is certainly a place to find GORGEOUS look-out views mixed in with fall colors and some fall staples (like pumpkins!). Kula Country Farm offers locally-grown produce and a large pumpkin patch to pick your perfect carving-pumpkin during the month of October! (And they also offer strawberry-picking during the summer months.) When you visit this farm, there's no doubt you will leave with Insta-worthy pics.
9. Catskill Mountains, NY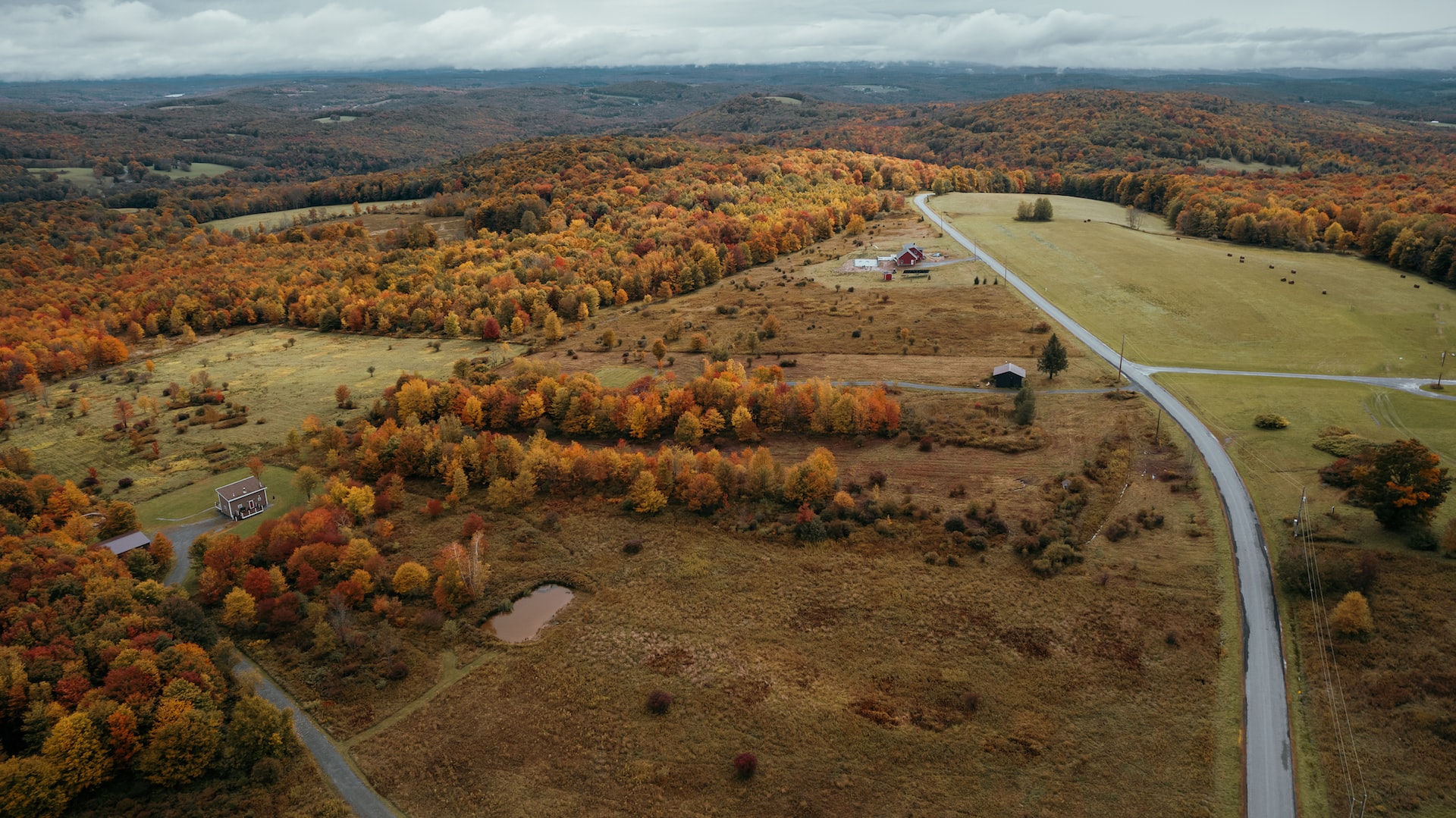 Just a few hours north of New York City, the Catskill Mountains offer stunning views year-round, but especially during the Fall season with colorful trees and lovely small towns galore. There is plenty of opportunity for biking, kayaking, fishing, hiking, and camping amongst the beautiful fall scenery. And it also holds onto a great deal of history within the multiple small towns it encompasses, such as honoring one of the largest and most historic music festivals of all time: Woodstock, which took place in the town of Bethel in 1969. These mountains have a little something for everyone, from the outdoorsman to the history-lover, to the artist, and obviously, make for great fall photos no matter what you do! For more details on how to appreciate the Catskills in the fall, take a look at their fall guide here.
10. Crested Butte, CO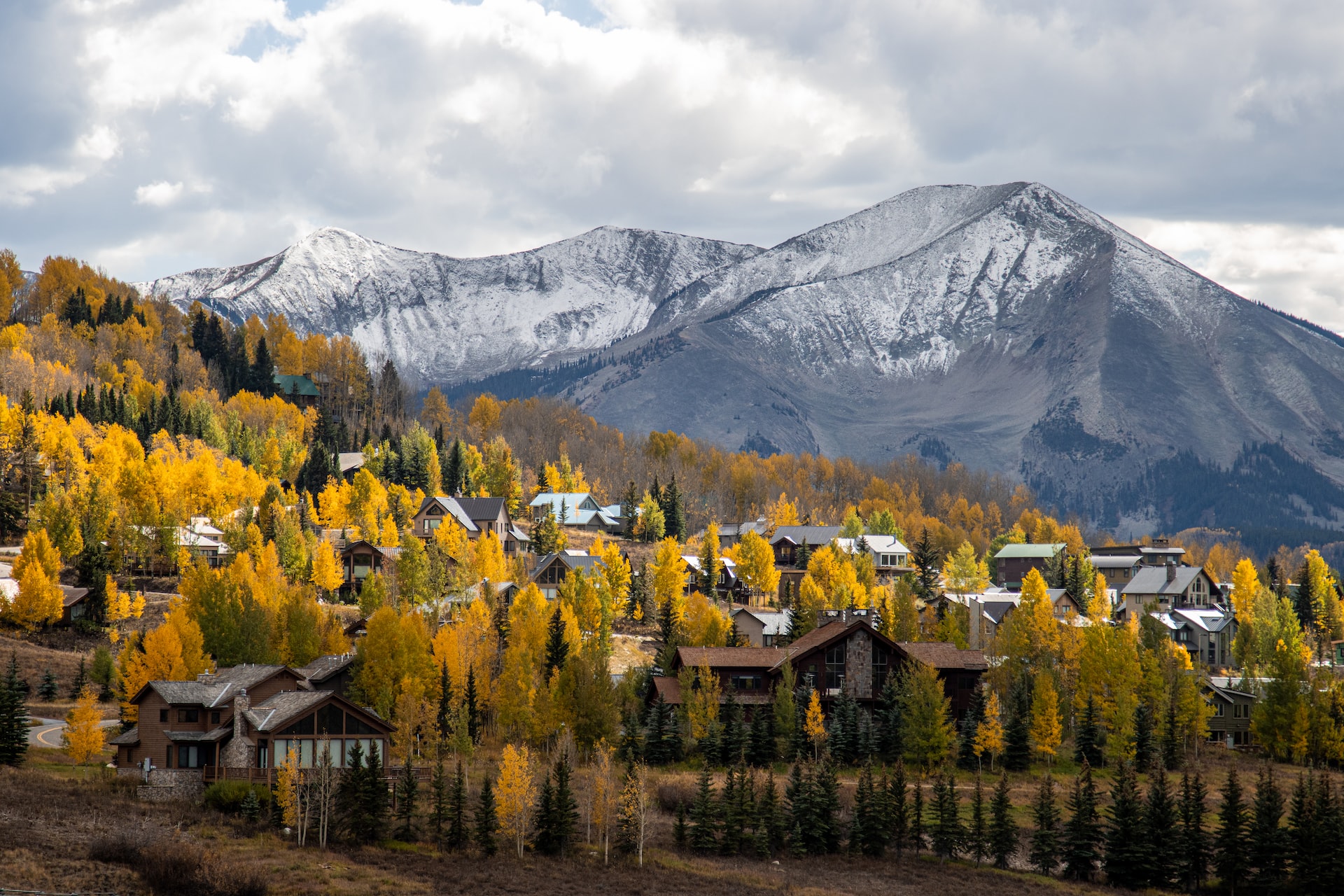 Nestled in the Rocky Mountains, Crested Butte, Colorado is one of the best spots to admire the changing leaves on the many aspen trees that live there. Gaze at the scenic fall views while you eat in the picnic area of Rainbow Park on the edge of town, go horseback riding along the trails outside of town, or stay in town and visit the charming restaurants and shops while you take photos with the fall mountain views in the distance.
11. Yosemite National Park, CA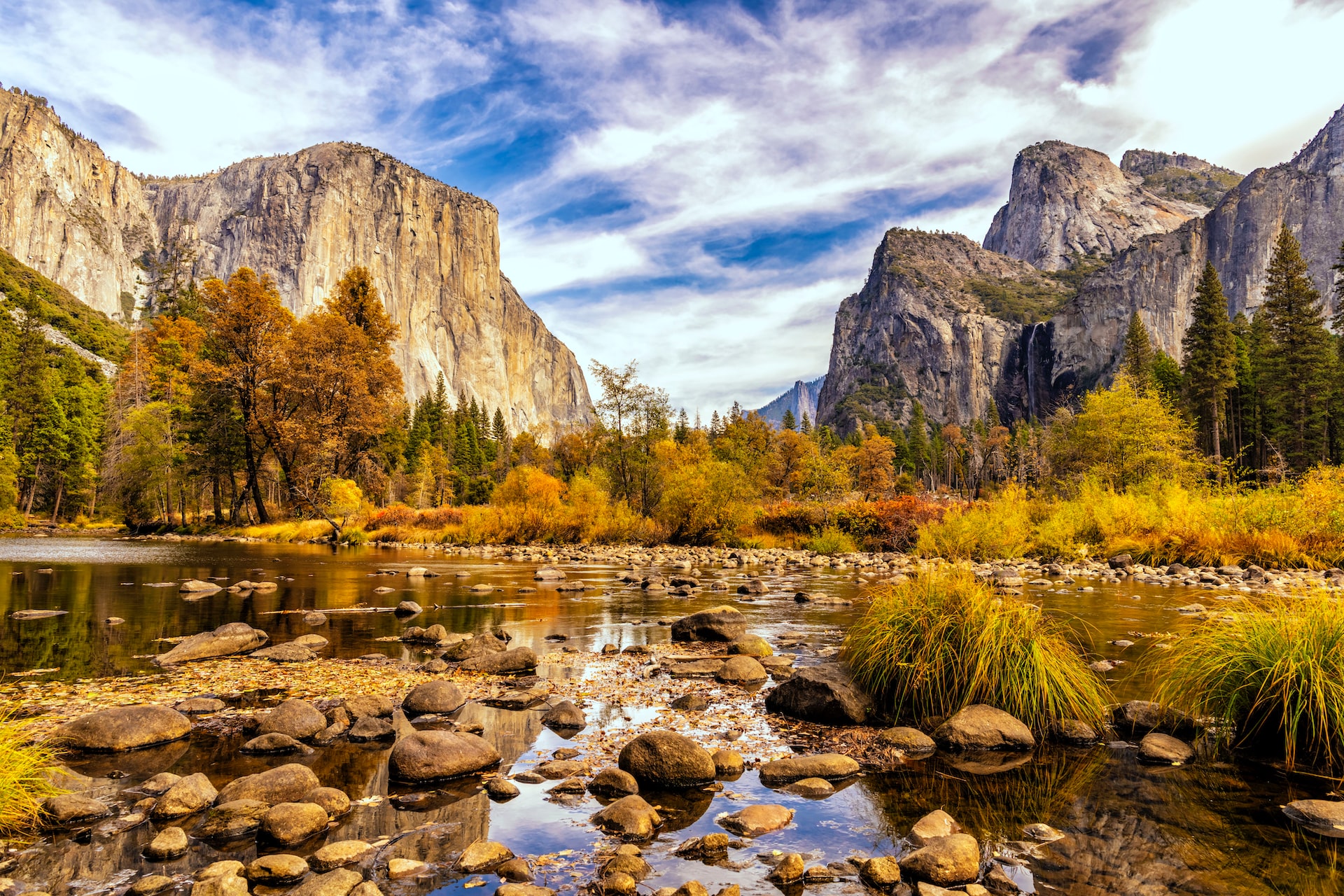 Though Yosemite may be best known for its giant coniferous redwood trees, it still contains a variety of deciduous trees that do change colors in the fall! When pairing these fall colors with the giant trees and mountains of Yosemite, it makes for a breathtaking fall photo location. About 3 hours (driving) east of San Francisco and near the California/Nevada border, this is one of the most famous parks in the United States, and certainly provides gorgeous views year-round. Just look to Ansel Adams, a landscape photographer who dedicated much of his time photographing Yosemite National Park. His photos may not be full of color (black and white photography), but they certainly showcase the beauty that Yosemite holds, and fall surely doesn't hold back on adding to that beauty each year in Yosemite National Park.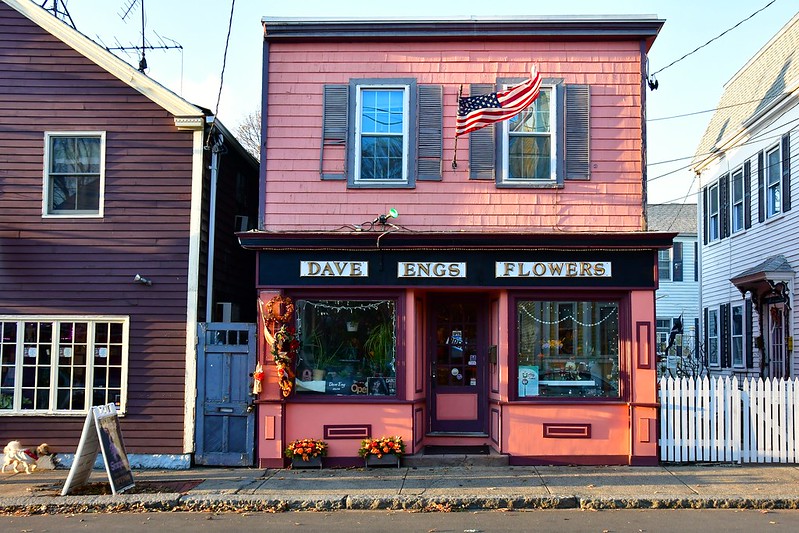 Salem sits along the coast of Massachusettes and is a popular spot to visit during the fall season, especially during the month of October. Its famous history dates back to 1692 when the Salem Witch Trials tragically took place. Though this event is nothing to celebrate, the town now embraces witches and all things Halloween because of it. There are museums and memorials dedicated to the history of Salem and honoring the victims of the trials. There are also witch-themed shops and restaurants, along with many historic buildings (some dating back to the 1600s!). This historic town amongst the fall trees provides many photo-worthy moments.
Whether you take Insta-worthy photos of beautiful fall landscapes all on their own or you happen to get in the pics, too, your fall photos deserve a spot on your wall just as much as on your Instagram! You can get your fall photos printed on canvas or glossy wall tiles to give your home a pop of color this season.