Art not only transcends borders and touches hearts, but it also has the power to transform your home into a personal and unique space. Artwork can reflect your personality and style, adding a touch of warmth and inspiration to any room.
One of the best ways to find the perfect pieces for your home is by visiting art galleries that showcase a diverse range of works by talented artists. In this article, we have curated some of the best art galleries across the USA to inspire your home decor. From traditional to abstract, local to international, these galleries offer an array of styles and mediums to help you find that perfect piece that speaks to you.
Whether you're a professional designer, a homeowner, or simply someone looking to add a personal touch to your living space, the art showcased in galleries can inspire your own decorating choices and create a warm and welcoming atmosphere. With that in mind, we've compiled a list of some of the most inspiring art galleries across the United States, where you can discover beautiful and unique pieces that are sure to add a piece of history, character, and style to your home.
Froelick Gallery - Portland, Oregon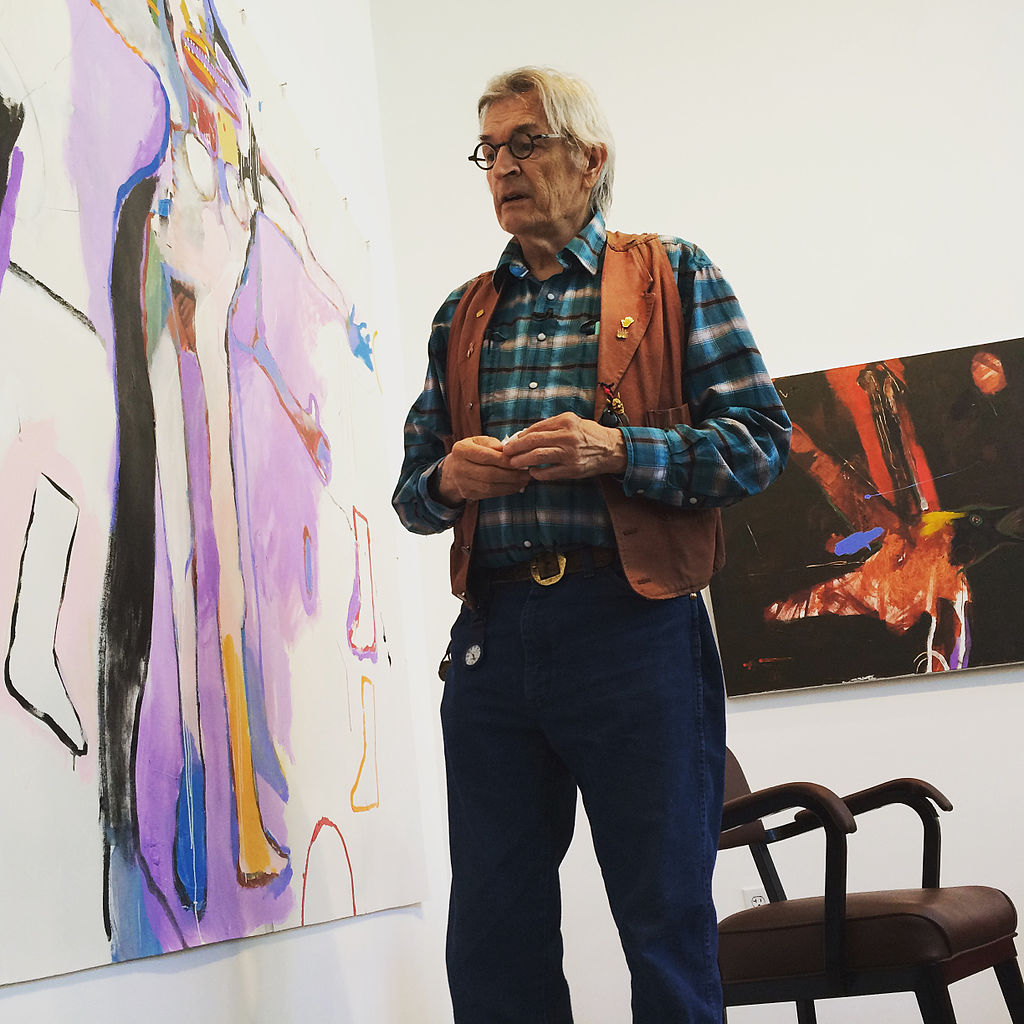 "File:Rick Bartow with his paintings at Froelick Gallery, Portland, Oregon.jpg" by Schmaltz0 is licensed under CC BY-SA 4.0.
According to their website, Froelick Gallery showcases a dynamic collection of contemporary artists, each with their own unique voice and style. With a diverse roster of artists hailing from the Pacific Northwest, throughout the United States, and even Tokyo, the gallery features a rotating selection of exhibitions that are regularly updated on their website. Visitors to the gallery can expect to be greeted by experienced and knowledgeable staff, with a reputation for maintaining a warm and welcoming atmosphere. The gallery's strong reputation is based on the quality of its artists, the integrity of its employees, and its commitment to creating a comfortable environment for art lovers.
Martin-Lawrence Galleries - Las Vegas, Nevada
Martin-Lawrence Gallery is a must-visit destination for art lovers in Las Vegas. The gallery boasts a stunning collection of original and unique works by some of the most renowned 20th-century masters, including Pablo Picasso, Marc Chagall, Andy Warhol, Keith Haring, Erté, and Joan Miró. Its impressive 27,000 square-foot showcase located in the Forum Shops at Caesars Palace is filled with the most exceptional fine art from the last 100 years, making it an experience not to be missed by both residents and visitors to the city.
Lewis Art Gallery - Omaha, Nebraska
Lewis Art Gallery is a family-owned and operated business that has been serving the Omaha, Nebraska area since 1971. It is the oldest and largest art gallery in the area, featuring a wide variety of artwork from traditional to abstract, investment pieces to posters. The gallery boasts an impressive collection of famous nationally and internationally known artists, as well as outstanding local talent. Their knowledgeable staff is always ready to help find the perfect piece for your home or office.
James R. Ross Fine Art Gallery - Indianapolis, Indiana
James R. Ross Fine Art Gallery specializes in beautiful early Indiana art and has been a leading authority in the field since 1973. The gallery has published scholarly catalogs, curated exhibitions, and established close relationships with the heirs of the artists it represents. Its collection includes a broad range of Hoosier Group and Brown County artwork, along with works by other significant painters and sculptors from Indiana and the Midwest. In addition to regional art, the gallery also offers pieces by renowned American and European artists.
Lovetts Gallery - Tulsa, Oklahoma
Lovetts Gallery has been a pillar of the Oklahoma fine art community since 1978, showcasing a diverse selection of works from local, regional, national, and international artists across a wide range of genres and mediums. As Tulsa's premier art gallery, Lovetts has made it a priority to represent only the most exceptional and innovative artists whose works are visually striking, emotionally evocative, and culturally and historically significant.
Baterbys Art Gallery - Winter Park, Florida
Baterbys Art Gallery provides an exceptional opportunity for art enthusiasts to develop their fine art collections with ease and assurance. Their core mission is centered around maintaining the highest standards of professionalism, reliability, honesty, and ethical business practices. As a socially responsible business, Baterbys is also committed to giving back to the community by supporting various charitable organizations.
The Art Museum at WVU - Morgantown, West Virginia
The Art Museum at WVU offers an engaging and educational space where people from different backgrounds can explore the fascinating world of art. The museum's exhibits showcase contemporary art and the traditions of diverse cultures, providing visitors with a unique opportunity to gain insights into themselves and their communities. By promoting artistic innovation, the Art Museum at WVU encourages viewers to appreciate the transformative power of art and to expand their understanding of the world around them
The Brattleboro Museum and Art Center - Brattleboro, Vermont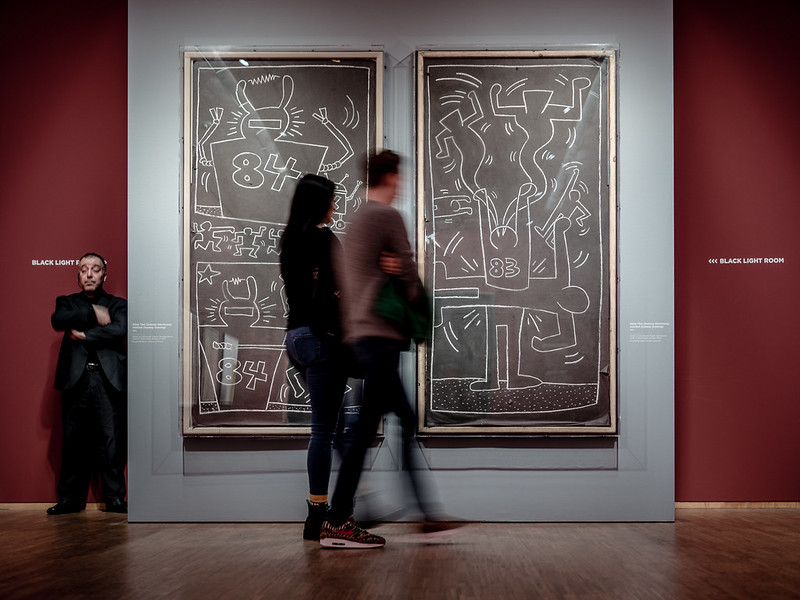 "keith haring Subway Drawings" by HeinzDS is licensed under CC BY-SA 2.0.
The Brattleboro Museum and Art Center (BMAC) is a contemporary art museum in southern Vermont that offers a rotating roster of exhibitions and events. With a focus on contemporary art and engagement with the local community, BMAC is a valuable cultural resource for both visitors and residents of Brattleboro. BMAC's emphasis on social justice issues and support for emerging artists further strengthens its commitment to fostering dialogue and creating a more equitable world. Visitors to BMAC will enjoy thought-provoking exhibitions and engaging programs, making the museum a must-visit destination for art lovers in Vermont and beyond.
Online Galleries - At Home
Van Gogh Museum Online Walk Through and The Louvre Online Gallery
If you're unable to travel or don't have local art galleries nearby, fear not! There are plenty of online art galleries to explore. Google Arts and Culture offers virtual tours of museums and galleries around the world, including the Van Gogh Museum in Amsterdam, opening the ground floor to the public to view all of the priceless pieces within. The Louvre also has an extensive online gallery collection that you can explore from the comfort of your own home. However, if you do have access to local galleries, be sure to make an effort to visit them. Many cities across America have small, independent galleries showcasing the work of local artists each with their own unique sense of style and taste. Visiting these galleries not only supports local artists, but also provides an opportunity to discover new and emerging talent in the American art scene.
It's clear to see why planning a trip to visit art galleries can be a truly enriching experience, especially for those who are interested in incorporating art and design into their daily lives. It allows you to explore different art styles, connect with artists, and gain a deeper appreciation for the creativity and skill that goes into creating art. Moreover, displaying art in your home can help create a warm and welcoming atmosphere, as well as reflect your personality and taste.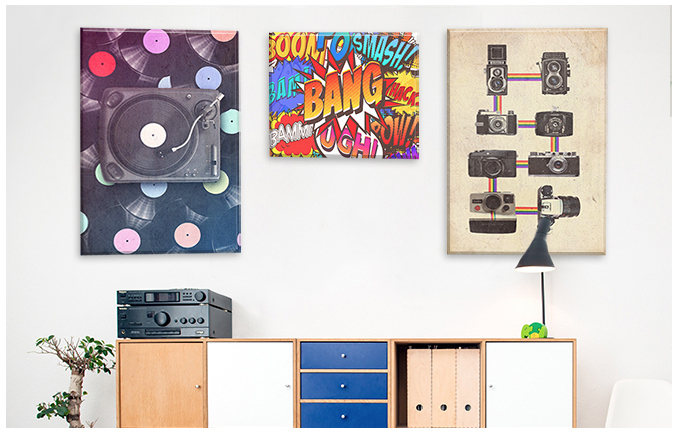 And while buying original artwork from galleries can be costly, there are many affordable options, such as getting prints from Simple Canvas Prints. Not only do they offer high-quality canvas prints, but they also have an extensive collection of artwork to choose from. So, whether you prefer abstract, modern, or classic art, Simple Canvas Prints can help you bring your favorite pieces into your home in a stunning and affordable way.
If displaying other people's art isn't your taste, be sure to check out our collection of Coloring Canvases! These high-quality canvases have detailed coloring images specifically designed for a calming, artistic activity. Create your own art to display in your home, give as a gift, or put up in your very own art studio.