Which of each pair describes your home decor style best?
Minimalist vs Maximalist
Bold vs Neutral
Classic vs Modern
Whether your space is minimalist, neutral and classic or maximalist, bold and modern (or any other combination!), we have canvas wall-art decor ideas that will fit your space, from at-home wall decor to the office.
Family Rules
Lay down the rules in your home via the best way possible: printed on a canvas! A family rules canvas makes for an inspirational addition to your decor, and it goes with nearly any decor style, whether bright and bold or neutral-toned. Some of our favorite places for hanging these canvas prints are in the laundry room, entryway, end of a hallway, and as part of a larger gallery wall display with other canvas art. If creating a wall display of different canvases, family rules canvases pair well with custom canvas prints, collage canvases, star map canvases, and city map canvases.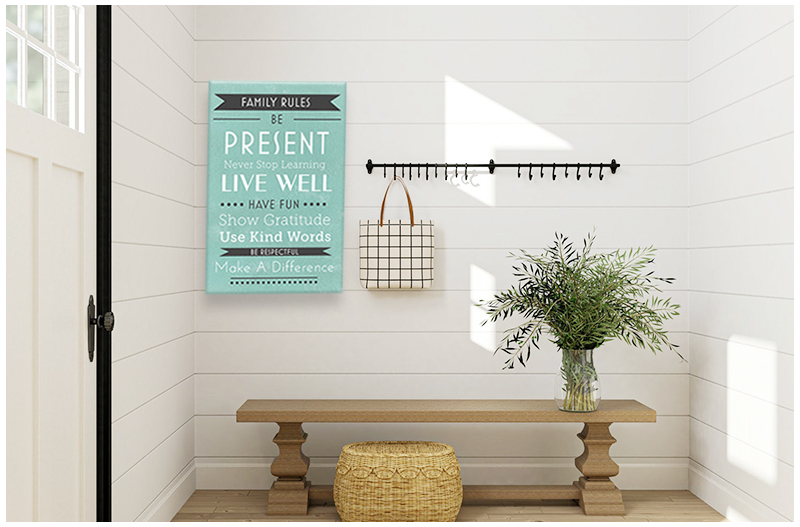 Shop Family Rules Canvas Prints
Abstract
If you're looking for pops of color, but you don't want any particular person, object, or text to be represented, then abstract art is perfect for your space. It will brighten up your space without giving away too much information. Abstract art is great for living rooms and bedrooms, alike. And if you're looking for some decor inspo for outside of your living space, abstract art will also work in your office space or business, as it's bold in color, yet non-representational. We could all use a little pop of color in our lives, right?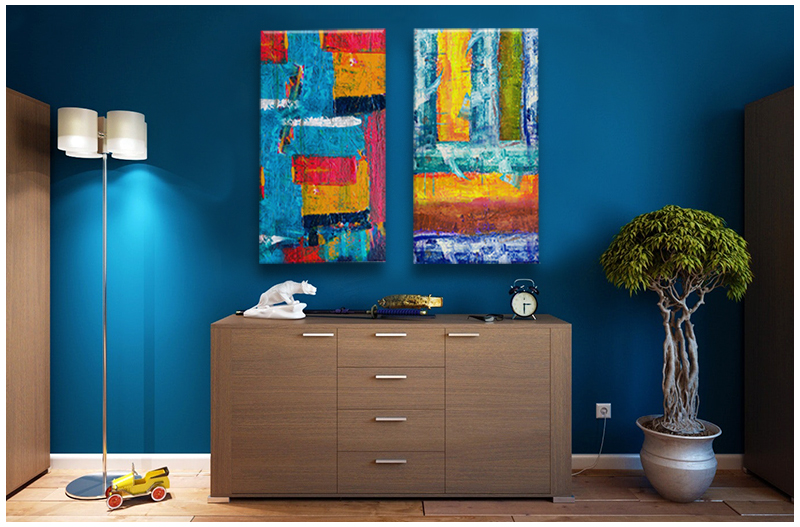 Shop Abstract Canvas Prints
Floral
If you are one with nature or you just simply love the look of flowers and floral designs, then floral canvas art just might be for you! If you have patterned wallpaper, depending on the pattern, floral canvas art could work in your space, but we find that floral canvas art stands out best on solid color walls, which can be anything from neutral toned to bright teal or pink. Whether for a small space above a shelf or desk, or for a larger space such as a living room or dining room wall, floral canvas art will add a spark of botanical beauty to your space.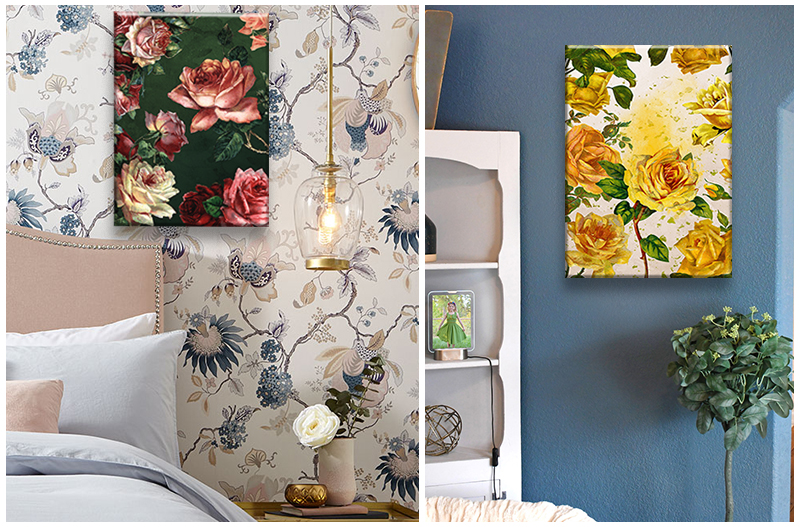 Shop Floral Canvas Prints
Coloring Canvas
You might be the creative DIY type, having a likeness for decorating your space with your own creations, or you might have a decor style that welcomes colorful geometric shapes and patterns. And no matter what your decor color scheme is, a coloring canvas allows you to add the color palette that you want. Color your canvas to be monochromatic (multiple shades of a single color) or polychromatic (combination of multiple colors). With a coloring canvas, you get to be the artist!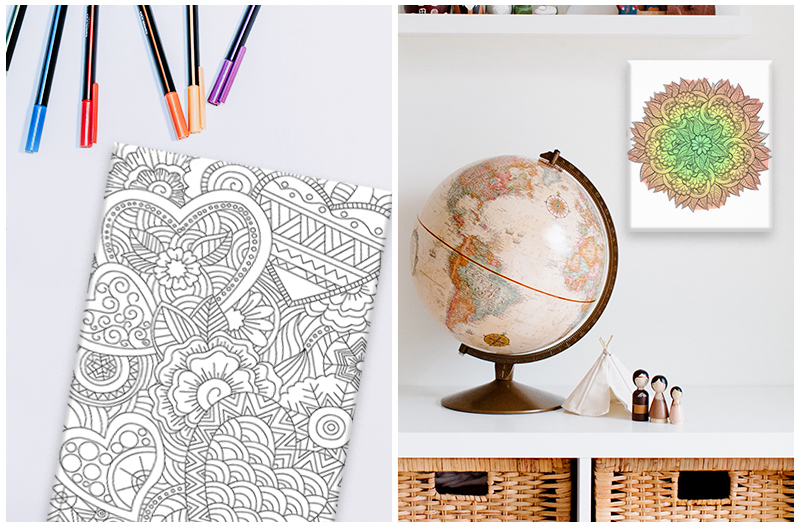 Shop Coloring Canvas Prints
Pop Art
Is your decor style spunky and bold like boho glam? Or is it rather neutral, but you're looking for one thing to truly stand out in the space and be the focal point? If either of these describe your room style, then pop art is a great fit for your space: Bright, neon colors and Andy-Warhol-inspired designs of popular icons, such as celebrities, cars, and technology. Pop art stands out as a small canvas propped on a desk or dresser, and it also catches the eye as a large canvas in a large-scale space.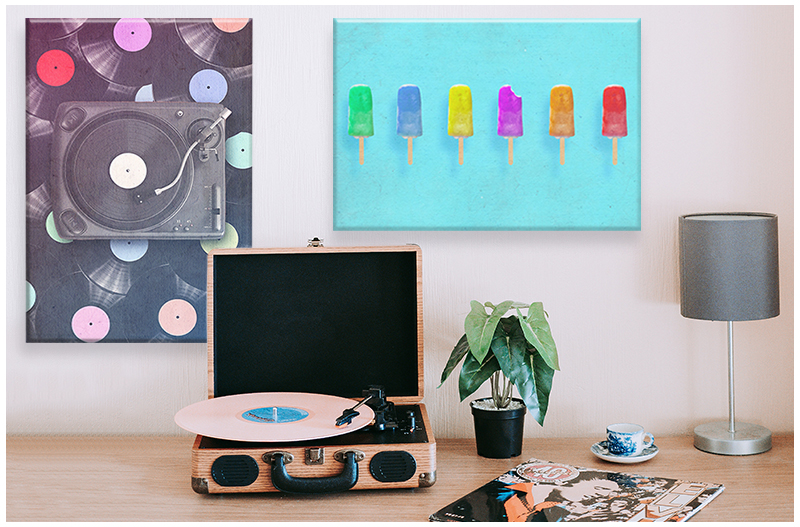 Shop Pop Art Canvas Prints
Vintage-Inspired
Vintage-inspired canvas decor pairs well with an antique home, retro-themed decor, and even the modern farmhouse/rustic decor style. If you love a classic look or being surrounded by old (or old-looking) things, then a vintage-inspired canvas will add a cozy touch to your space. Some of our favorite spaces for vintage-inspired canvas art are on dining room, living room, and kitchen walls.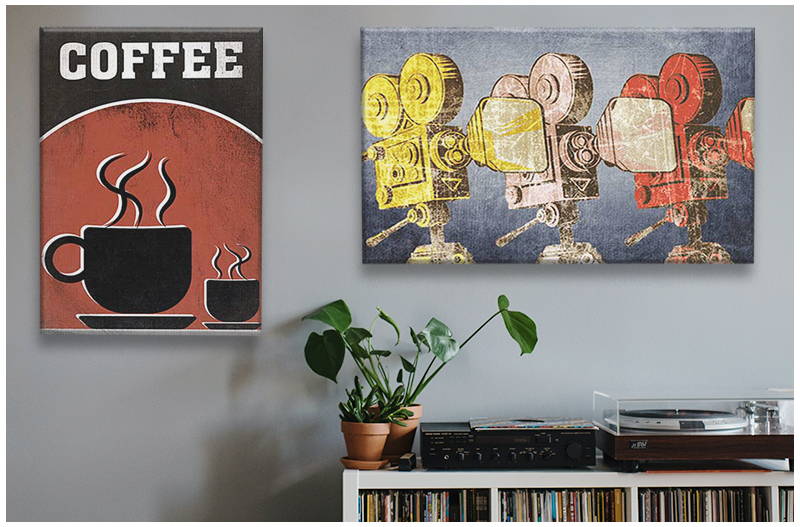 Shop Vintage-Inspired Canvas Prints
Landscape
If a love for travel and beautiful landscapes is embedded in your soul, then you might want to surround your space with imagery to express that! Landscape canvas art involves dreamy, as well as comforting landscapes to remind you of how beautiful nature can be. This type of canvas art stands out the most as large canvas sizes to best depict the encompassing aspect of nature. If your decor style is inspired by summer or winter, beaches or mountains, then landscape canvas art might be for you. We recommend landscape art for living rooms, bedrooms, and office spaces.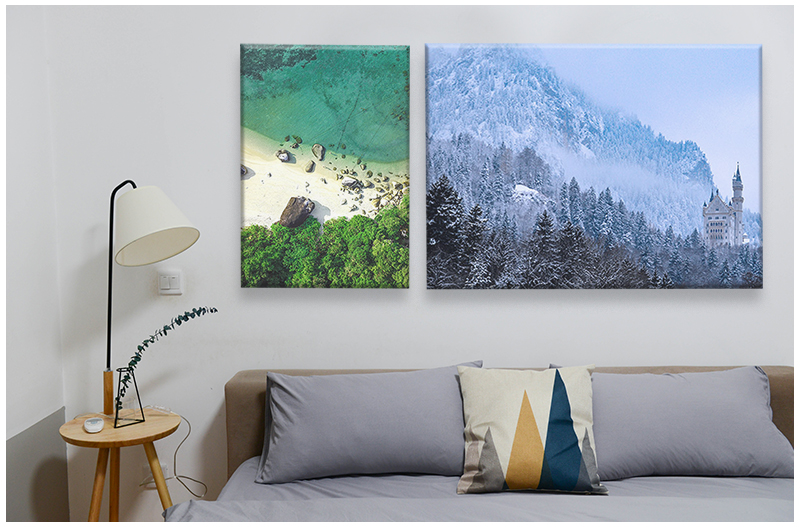 Shop Landscape Canvas Prints
Wildlife
Nature is amazing, isn't it? Whether there is a specific wild animal that you consider to be your favorite or you just love them all, a wildlife canvas is a great way to celebrate and be reminded of the beauty and complexity of nature's creatures. Your home or office does not need to be strictly outdoorsy or nature-themed for a wildlife canvas photo to look charming in your space! It will stand out and work well with neutral decor and bold decor, alike. We especially love the addition of wildlife canvases in living rooms, bedrooms, and office spaces.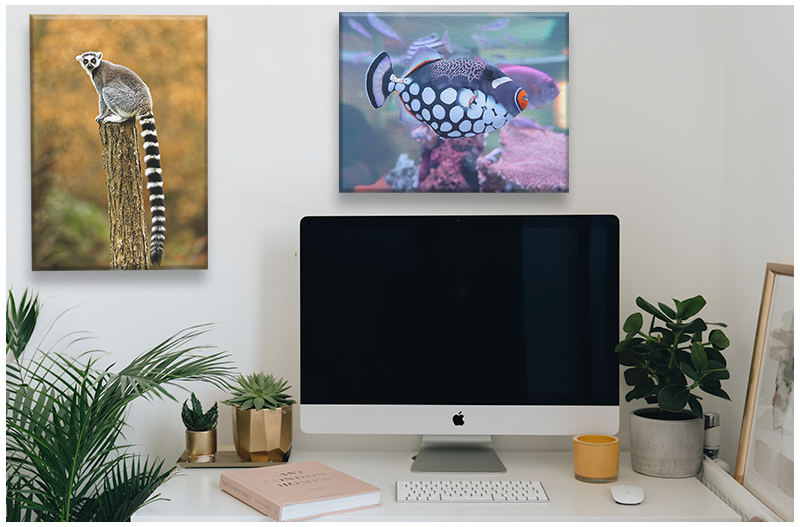 Shop Wildlife Canvas Prints
Cityscape
Got a love for city life and architecture? Does your decor style have an urban or modern flair? If so, a cityscape canvas will be a striking component to add to your space. Cityscape canvases can work on any scale, but we find that they often work best as large canvas sizes to best represent the real-life city atmosphere: large and captivating. If you have a large wall to fill, a great way to fill the space would be to add multiple different cityscape canvases to be side-by-side, like a triptych or a diptych.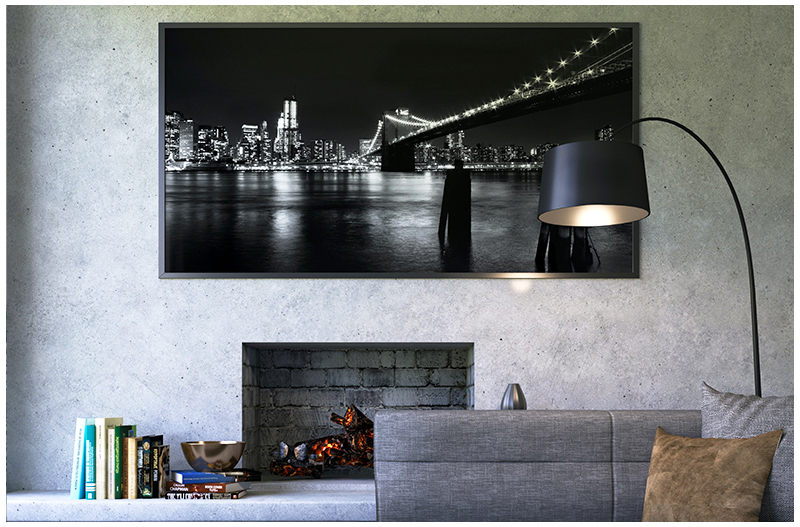 Shop Cityscape Canvas Prints
Child Art
So this one is more for the kiddos, and might not be your particular style when it comes to decorating your own bedroom or living room, but a perfect addition to a child's bedroom decor is some canvas art that matches the theme! Inspirational words, cartoon animals, and pastel colors are a perfect fit for almost any child's bedroom or playroom. And if you happen to be a preschool or elementary school teacher, it's also a great way to add some fun to the classroom walls!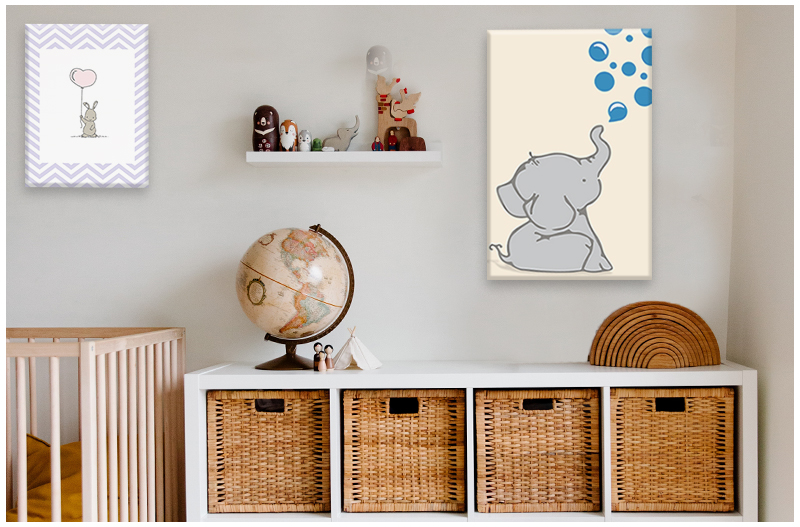 Shop Child Art Canvas Prints
We've got you covered with 10 different canvas art styles to decorate any space, from your living room decor to your office decor. Some pieces of canvas wall-art prints might match your interests and your space better than others, and that's the beauty of having a variety of art styles to choose from. A blank wall is like an empty canvas; we hope these wall art ideas provided inspiration to make it your own!