Summertime is often associated with fun and relaxation, and we have some ideas on just how to bring these feelings to life through your decor! Whether you want to bring summer into your everyday home, have your own summer home, or want to keep on theme with the seasonal decor at your bed and breakfast, we have 7 affordable ideas to incorporate summer into your space this season!
Summer cleanout
A clean home is a happier home! (Yes, really!) Before you get to rearranging, adding, or swapping, give your space a good deep clean and declutter. Sell or donate the things that you no longer need and make sure every item has a designated space. If there's anything that doesn't have a designated place, consider if there is still a need for it. Adding seasonal decor items to an already cluttered space can add to the clutter. Instead, decluttering first will make your home feel inviting and help your seasonal decor stand out.
Incorporate indoor plants
After cleaning up, freshen up with plants! Incorporating plants into your space is one of the best ways to bring summertime into your home. Potted plants can be a great addition to nearly any room (any room with enough sunlight to keep the plants alive!), such as the living room, bathroom, bedroom, kitchen, and dining room. Not only are plants aesthetically pleasing, but some can even be practical, such as herb plants like basil, parsley, or mint. You can use these to add to meals and likely save money on seasonings in the long-run! Not to mention, herbs will give your home a wonderful and fresh summertime aroma.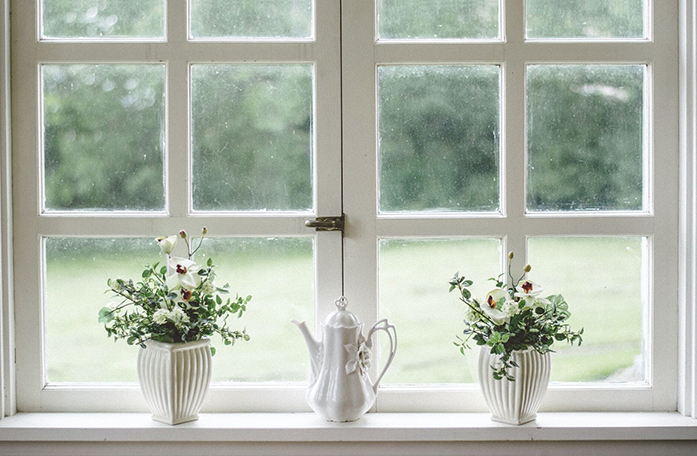 Swap out the throw pillows
Seasonal throw pillows are a popular and subtle way to add summer vibes to the living room, bedroom, or outdoor furniture. Add throw pillows with summery designs such as anchors, fish, palm leaves, or light florals. You can also add throw pillows with summer sayings that resonate with you. If you want to go for solid color throws, consider incorporating a variety of your favorite summer colors.
Bring outdoor summer items to the great indoors
Summer items can be anything typically associated with the hot summer months, such as hanging beach hats as wall decor, filling a jar with seashells, or displaying woven baskets. In addition, if you're into outdoor activities that require equipment (or just simply like the idea of these activities), such as a baseball mitt, tennis rackets, paddles for boating, fishing rods, or buoys, you can incorporate these items into your summer home decor when not in use, allowing the open spaces in your home to double as storage and decor. (Or you can just decorate with the spares, too!)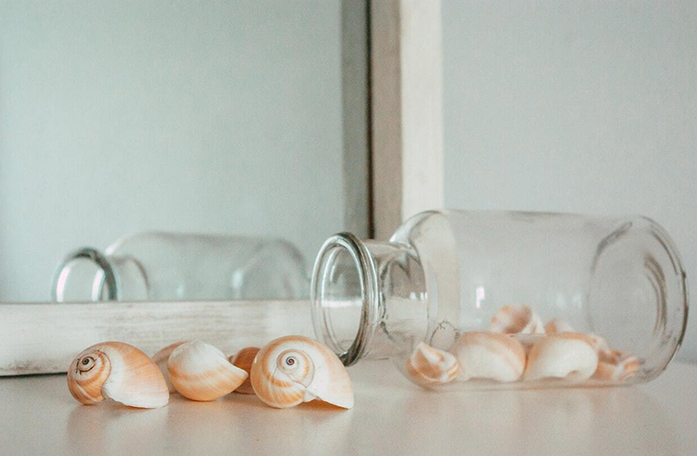 Go neutral
Wintertime is usually full of darker colors like deep reds, greens, and blues. Swap these darker colors out for some lighter, more neutral, colors, such as beige, cream, pastel blue, blush pink, or light green. You can incorporate these light colors in many budget-friendly ways, such as in throw pillows, knick-knacks, sheer curtains, seasonal linen sheet pillow covers, or custom wall art.
...Or go bright and bold!
Looking for bright pops of color rather than light pastels? Incorporating bright bold colors is another great way to give your home that summer feel! Some great vibrant color additions are pink, yellow, orange, and teal blue. Adding pop art canvas prints to your walls is a wonderful and unique way to incorporate these colors. In addition, swapping out the bathroom towels with some of these bright tones is a great way to bring summertime into your bathroom decor.
Turn summer moments into summer wall art
Summertime is filled with special moments from vacations, to family reunions, to outdoor get-togethers and camping trips. Many of these moments are captured on camera, and what better way to cherish these photos than add them to your walls to appreciate every day? With the help of Simple Canvas Prints, you can turn your vacation photos or any of your favorite summer memories into affordable custom canvas prints, such as a collage, a large wall display, a multi-paneled print, or a single custom canvas print.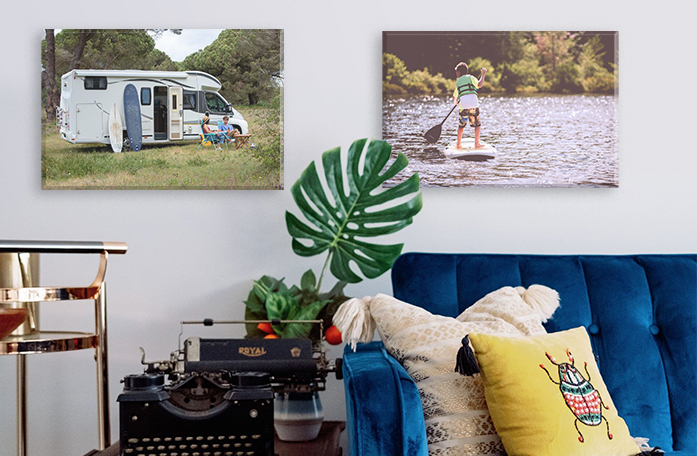 However you intend to incorporate summer elements into your home, we hope your home is filled with fun, relaxation, and wonderful memories this season. Happy summer!