When thinking of gifts to give to your significant other, there are usually three types of gifts that are considered: meaningful, practical, and funny. While solely practical and funny gifts can still be appreciated, we think that some of the best anniversary gifts are heavy in the meaningful category (which may include some humor and practicality, as well). Whether it's your 1st anniversary, your Silver anniversary (25th anniversary), or your 50th anniversary, if you want to make your true love feel extra appreciated this year, we've got 5 meaningful wedding anniversary gift ideas for you below!
1. Scavenger Hunt
Scavenger hunts aren't just for kids! If your spouse is a person who loves mystery and adventure, a scavenger hunt just might be the perfect anniversary gift. An at-home DIY scavenger hunt for your honey can be done in many different ways. To plan the perfect scavenger hunt, start at the end and work your way backward. Where should your spouse end up? At the car for a surprise night out? The dining room table for a romantic dinner? Or you can book a couple's scavenger hunt so that you can both go on a surprise journey together, such as a mystery picnic or an at-home date night scavenger hunt. If you're interested in the latter, we recommend checking out AmazingCo to book a mystery date for you and your love. It's simple, romantic, and allows you to spend quality time with your favorite person in the world. A scavenger hunt may not be a traditional anniversary gift, but it's definitely a great gift that provides a unique and memorable experience!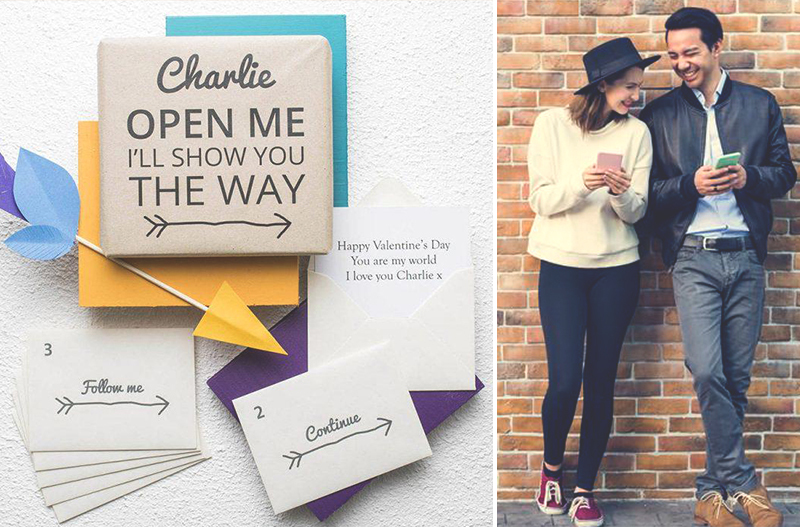 2. Specialty Class
Does your partner love to cook? Maybe they're interested in learning a new hobby like candle making? Perhaps both of you are just simply interested in learning something new! Give the gift of booking a date night (or date day) class! A couple's cooking class is perfect for the foodies and the couples who love to cook, and a couple's candle-making class will help you both learn a new trade and bring home some sweet scents. But of course, cooking and candle-making classes aren't the only classes to choose from. There are plenty of other specialty classes offered across the country, such as dancing, painting, and exercising just to name a few more! What's better than a date night blossoming into a new and interesting hobby together?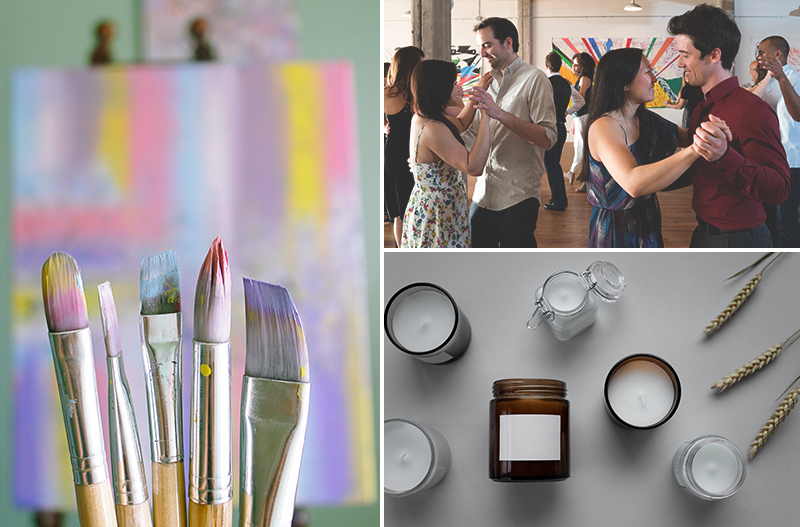 3. Custom Scrapbook
A handmade gift is a wonderful memento. Create a scrapbook that focuses on the highlights and adventures of your relationship throughout the years. Include important photos from events like your wedding day, special holidays, and vacations. And write in some of your favorite moments together like the first time you met, your spontaneous adventures together, and even some of the silly little moments. The thought and work that goes into every detail of creating a scrapbook makes for such a meaningful, personalized gift that your partner will cherish forever.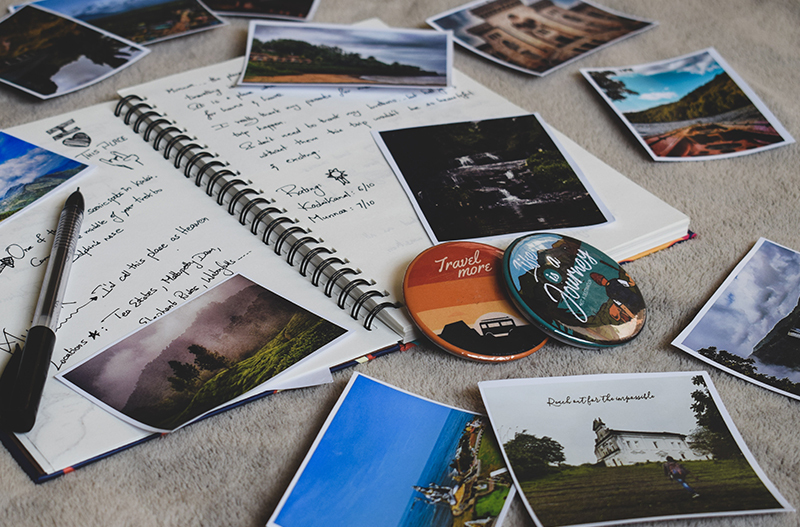 4. Romantic Getaway
A romantic getaway might mean a 2-week long vacation, a 1-day long excursion, or anything in-between! Go somewhere meaningful to both of you. Maybe this is an extra special anniversary year; you might want to revisit the destination of your honeymoon (great for a 25 year anniversary gift) or go on a long trip to a new place you've both been wanting to visit. Or maybe you want to keep things simple, yet meaningful this year: plan a day or a weekend to drive to a nearby city or town to go exploring: find boutiques, fun tours, restaurants, or maybe even outdoorsy adventures like fishing, hiking or zip-lining... Whatever it is that you and your loved one like to do! Giving the gift of quality time is one of the best ways to say "I love you!"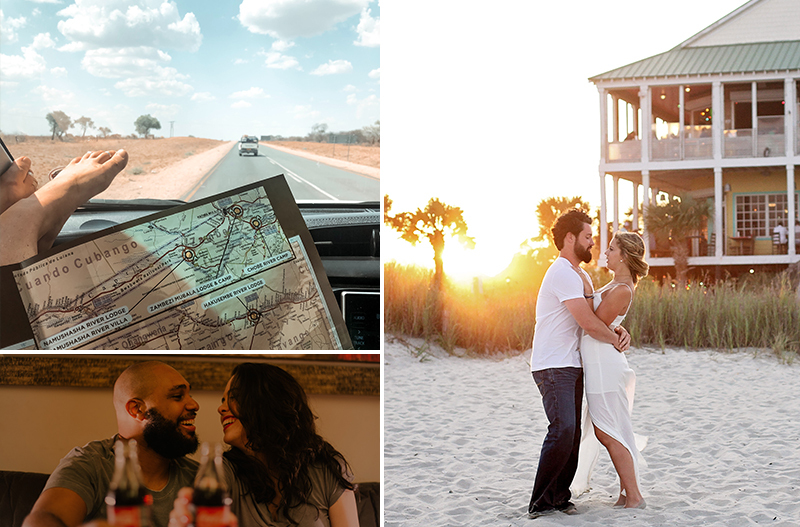 5. Custom Canvas Print
If you want to give a meaningful modern gift that will last, gifting a custom canvas print that celebrates your relationship is the perfect gift (this also makes for a great wedding gift)! Take your favorite picture (or pictures) of the two of you and turn it into your own personal decor, or create a custom map that pinpoints a time or location that holds significant meaning to you and your partner. Below, we've shared some of our favorite custom canvases for couples.
Star Map. Think of a date that you and your partner hold near and dear to your hearts... Was it your first date? The first time you met? Your wedding day? Now, think of where you were on that special occasion... If you have a date and location in mind, a star map is a great way to capture just how the stars were aligned above the two of you on that special day!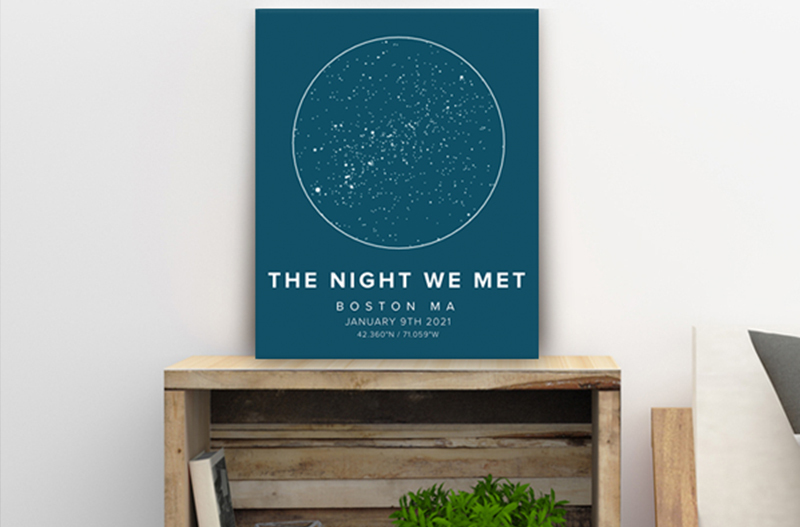 Click here to create a star map.
City Map. Where is a meaningful place that you and your partner share? Is it your current home? The city where you got married? The town where your first child was born? Wherever it may be, a city map can capture this location in a print so that you and your love can forever remember that special place.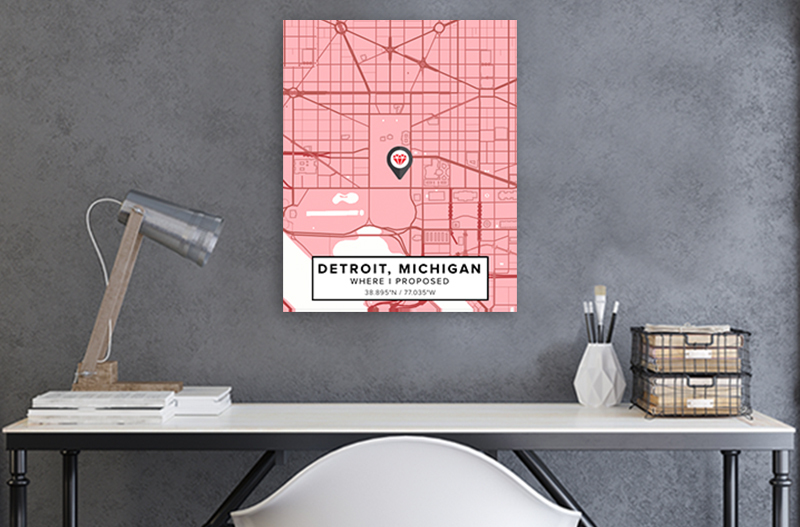 Click here to create a city map.
Collage Canvas. Want a custom canvas photo print, but can't decide between the date night selfie, family barbecue photo, or formal Christmas card pic? If so, a collage canvas is the way to go! You can create a collage of 2 - 4 of your favorite photos (and make sure they're some of your partner's favorite photos, too), and have them all printed on one special canvas!
Click here to create a collage canvas.
Canvas Overlay. Love and home blend together like birds of a feather! Use your favorite photos of you and your spouse to spell out the word "LOVE" or "HOME" to create a piece of personalized home decor on canvas. You can even add your own special message! A canvas overlay is a unique way to celebrate your true love as a keepsake wall art gift.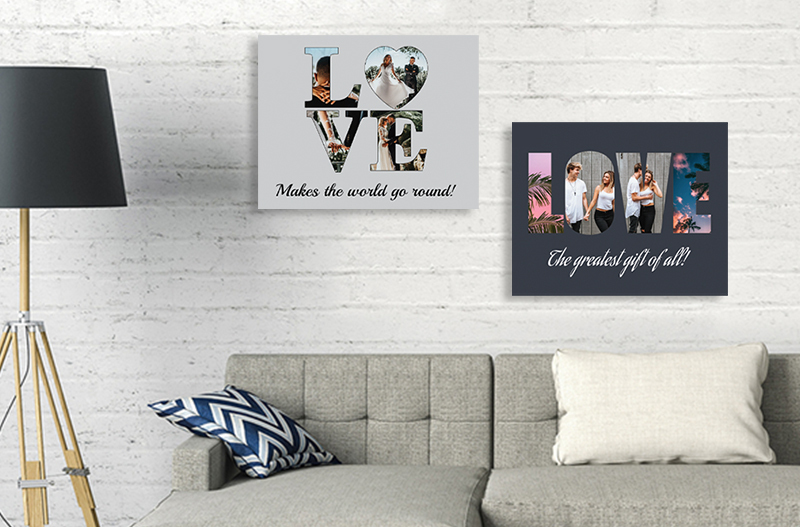 Click here to create a canvas overlay.
And there you have it! From exciting scavenger hunts to personal home decor, we hope that this gift guide gave you some great ideas for your anniversary this year….and maybe even the next! Whether you're celebrating your first year of marriage or your 75th, these are some of our favorite meaningful anniversary presents that'll create the memory of a lifetime. (Don't forget to include an anniversary card!) Happy anniversary and cheers to many more!