While there is no strict set of rules to follow when decorating a bedroom, these simple guidelines will help you select the right pieces of art. Choose by size, color, or theme. The options are limitless!
Add an eye-catching accent color.
Consider the existing style and lighting in your room. Make sure the art you buy is compatible with the rest of your bedroom decorations. For example, if your room is dark, you certainly don't want to showcase artwork that uses cold dark colors. Enliven the room by adding pieces that feature your favorite accent color.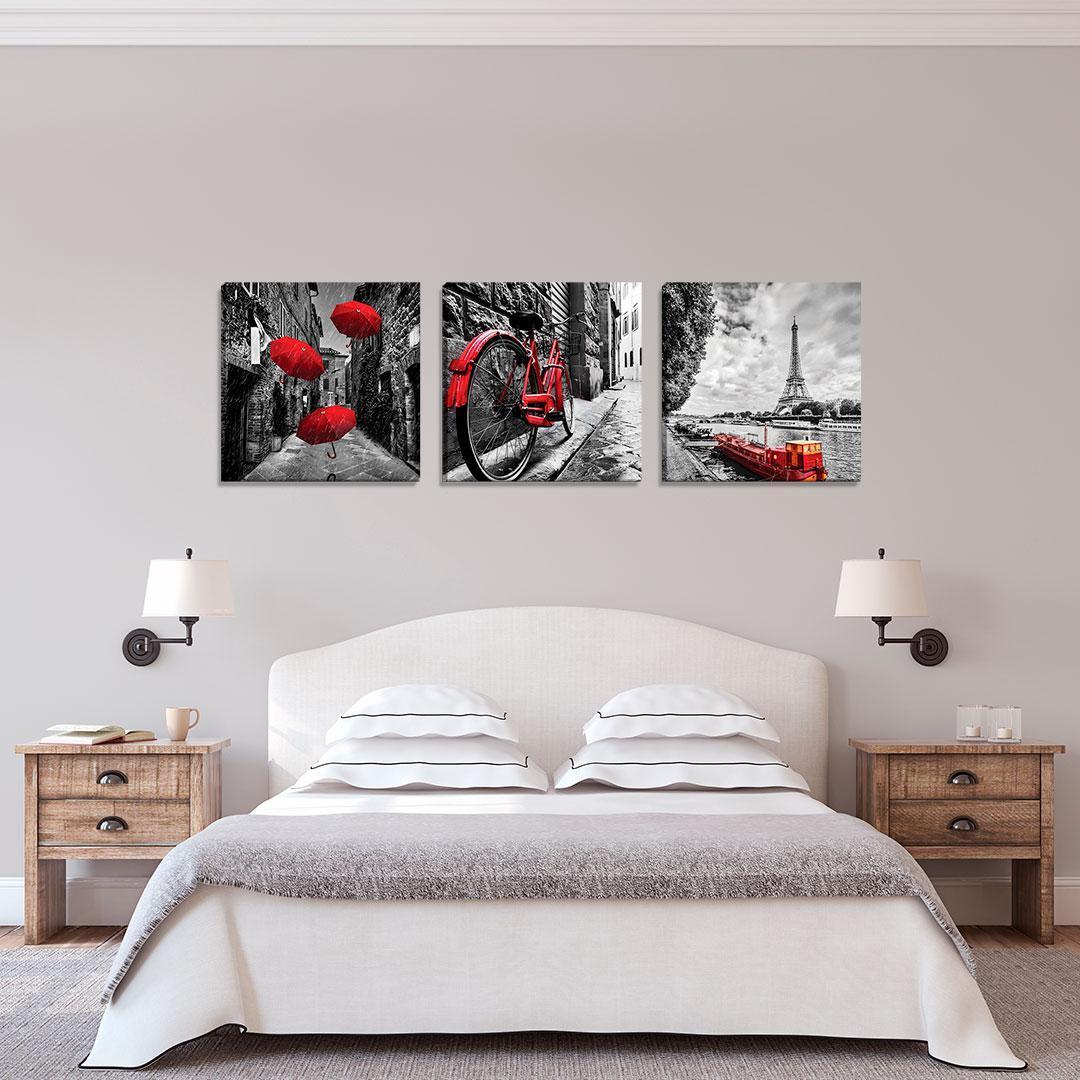 Feature a favorite family photo
When looking for artwork for your bedroom, choose something that complements the color of the room's walls, curtains, or carpet. Pull out the colors from your bedding and use artwork that has similar shades of blue or gray. Showcasing an image from your last family vacation at the shore would be the perfect addition and keep the color scheme consistent.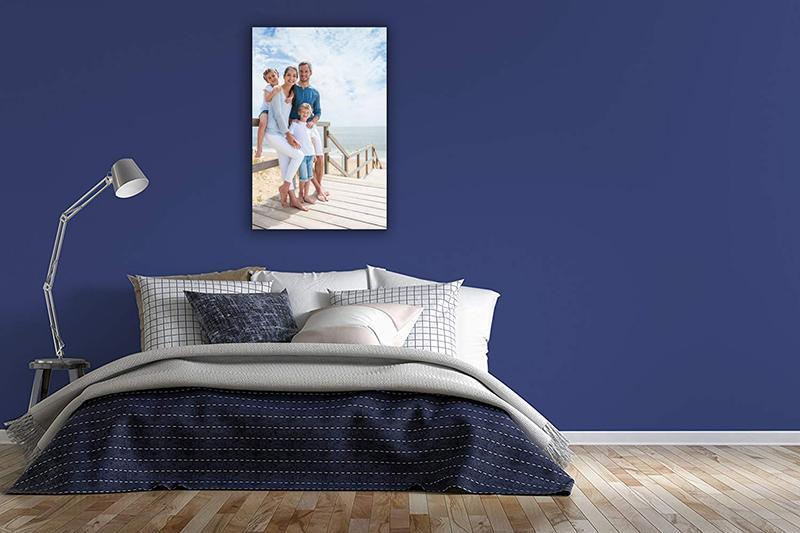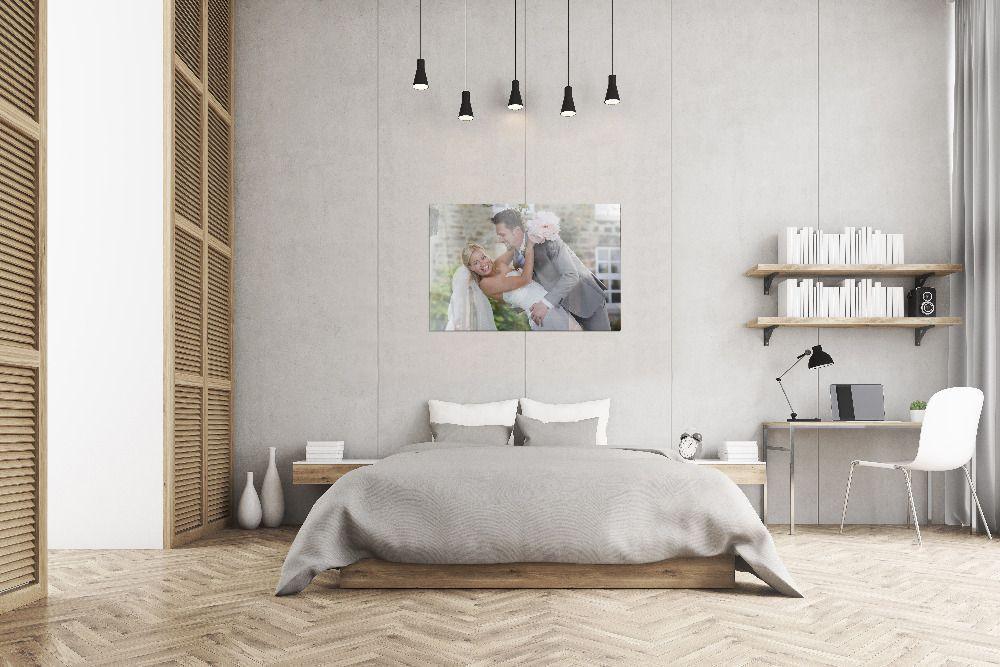 Showcase a relaxing landscape
What could be better than enjoying a cup of tea under the covers while gazing at a beautiful mountain scene above your head? If you have a great landscape photo you would like to feature, why not have it be the first thing you lay your eyes on in the morning? Purples, greens, and blues are calming colors that will help you relax. It's generally a good idea to place canvas prints that feature these color families in your bedroom.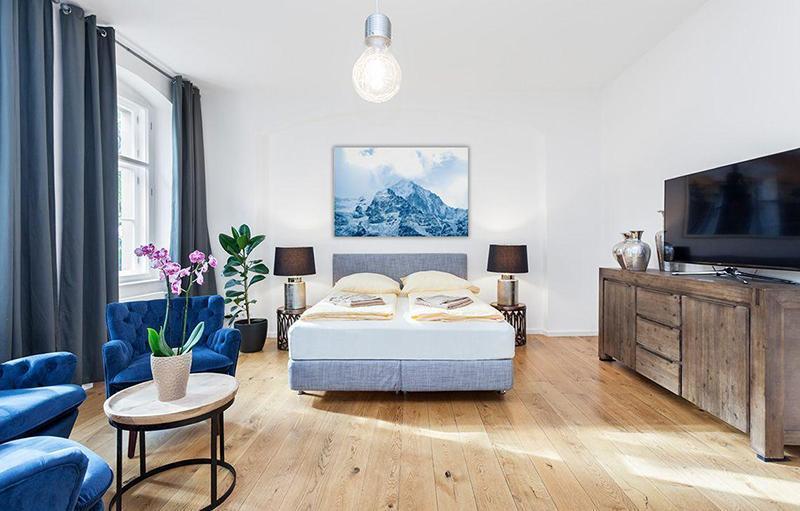 Display a pretty flower print
Focus on art pieces that are soothing rather than prints that have a lot of intense, wild colors. A giant image of pastel blooms will help bring peace and harmony to your space and remind you of springtime (even in the dead of winter).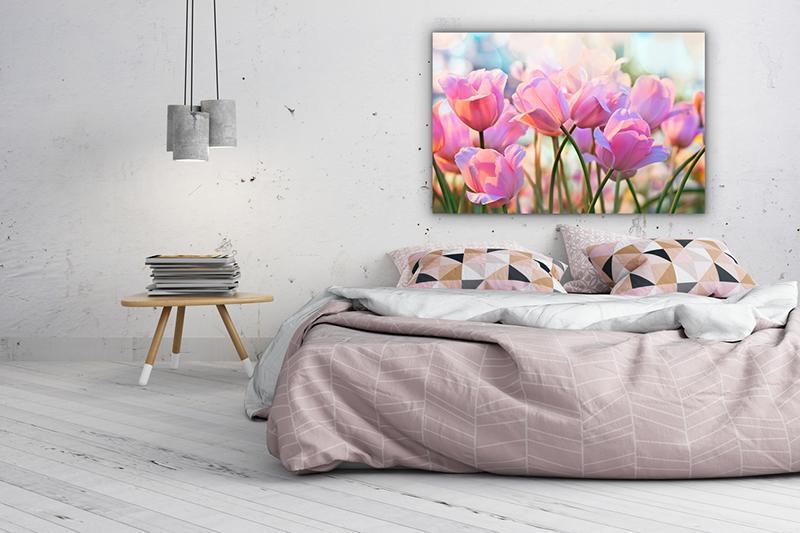 Once you have decided what theme you want to go with, it's time to buy the art. One affordable option is to create personalized canvas prints that reflect who you are. Turning your images into canvas prints is as easy as 1,2,3.