As the years go by, we collect many photos of our loved ones that are worth displaying. Gone are the days when precious images were stored away in traditional albums.
In this article we've rounded up a few tips on how to stylishly showcase your family photos around the house.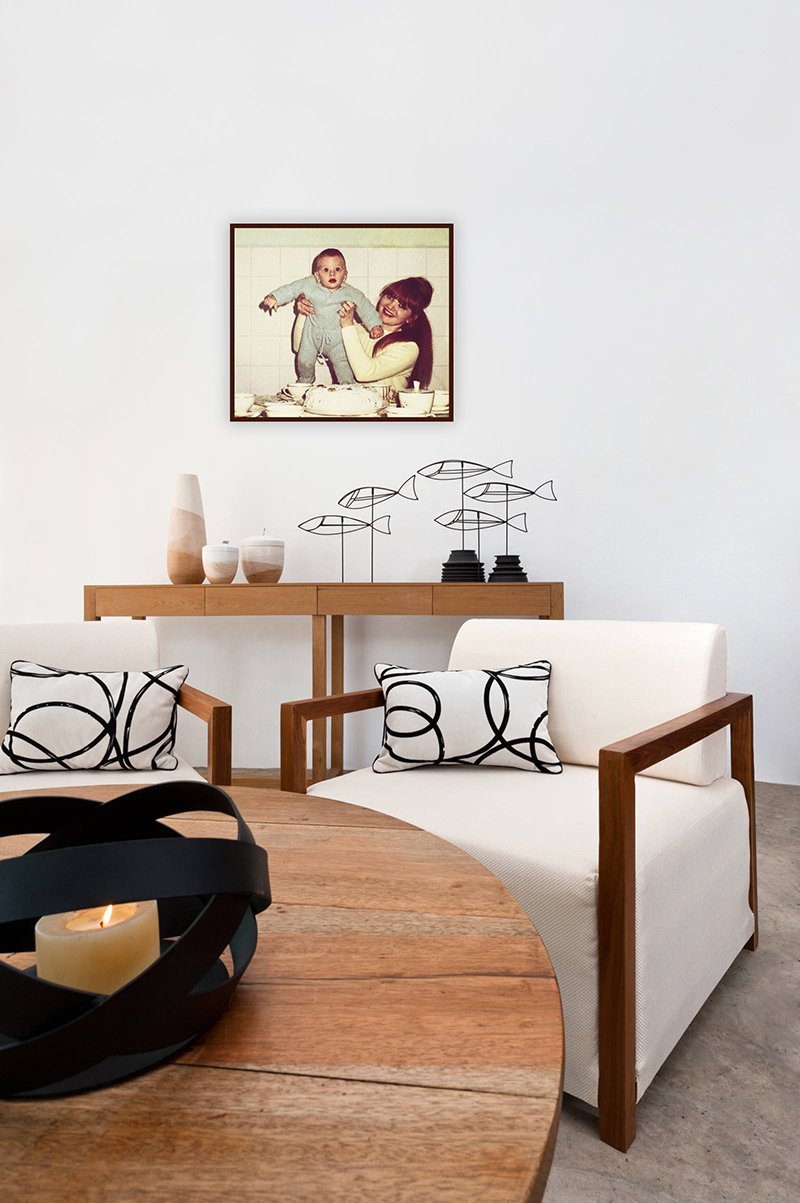 Plan your arrangement first.
A few questions to ask when choosing how you want to display your photos: Do you have a theme in mind? Are you a nature lover? Are you showing only family portraits? Do you want to mix photos with paintings or other types of art? These are some of the questions you can ask yourself to determine how you want to arrange each piece.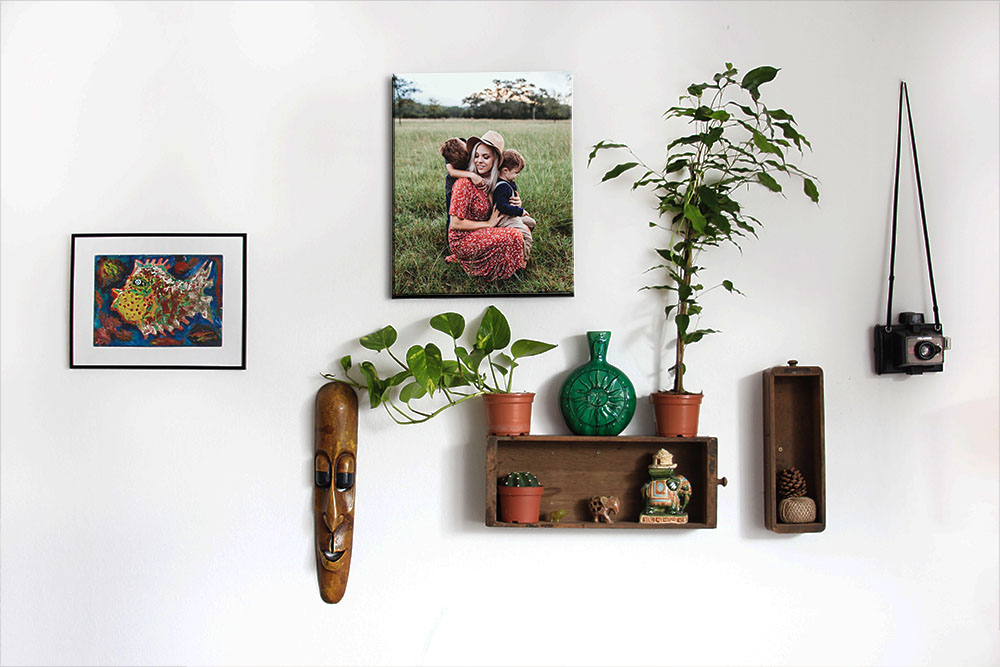 Choose your images.
The most important step in creating a delightful display is to select the right images. Break up the monotony in an arrangement by adding black and white art among your color photos. You don't want to over-saturate your walls. Keep colors cohesive and maybe focus in on one special piece. If you need to print any of the photos you want to display, one good option is to turn them into ready-to-hang canvas prints. You'll get custom canvas prints that are perfectly designed to fit in your display.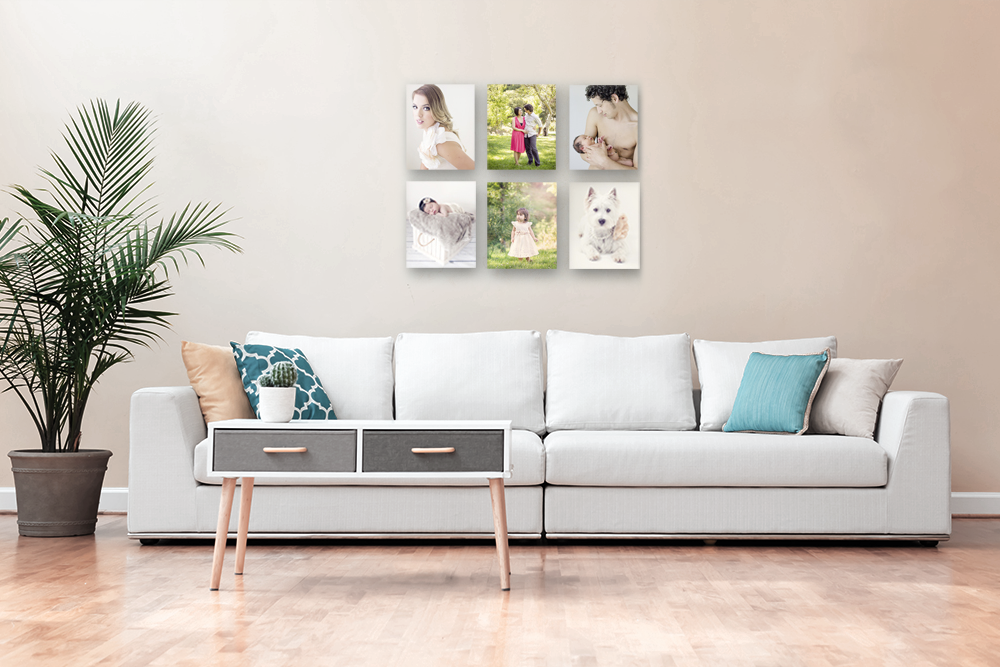 Variety is important.
When you've chosen a nice variety of pictures, it's time to pick frames or any other décor items you want to use to complement the theme. In most cases, you don't want photo frames to be the focal point and overpower the photos they surround. Remember that most art galleries make sure the focus is placed on the art itself. Choose accessories and frames that highlight your photos.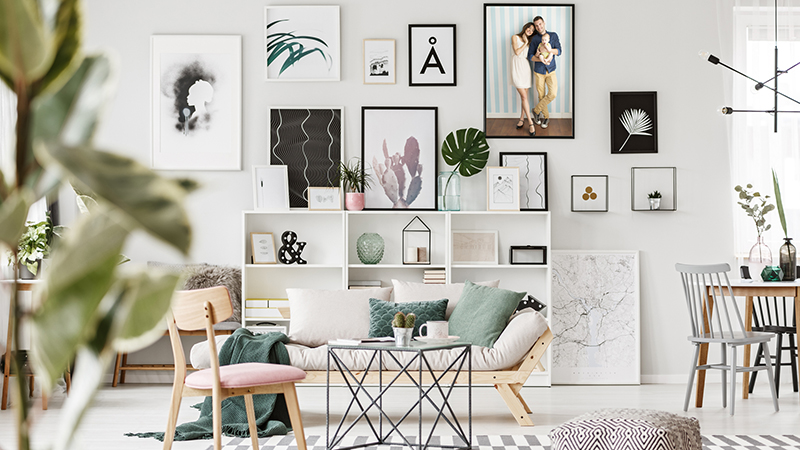 Once you have chosen the best images, decide how the composition will be displayed on the wall before you hang up the pieces. Measuring the height of the artwork and the distance between each piece ahead of time guarantees they will be evenly spaced on the wall.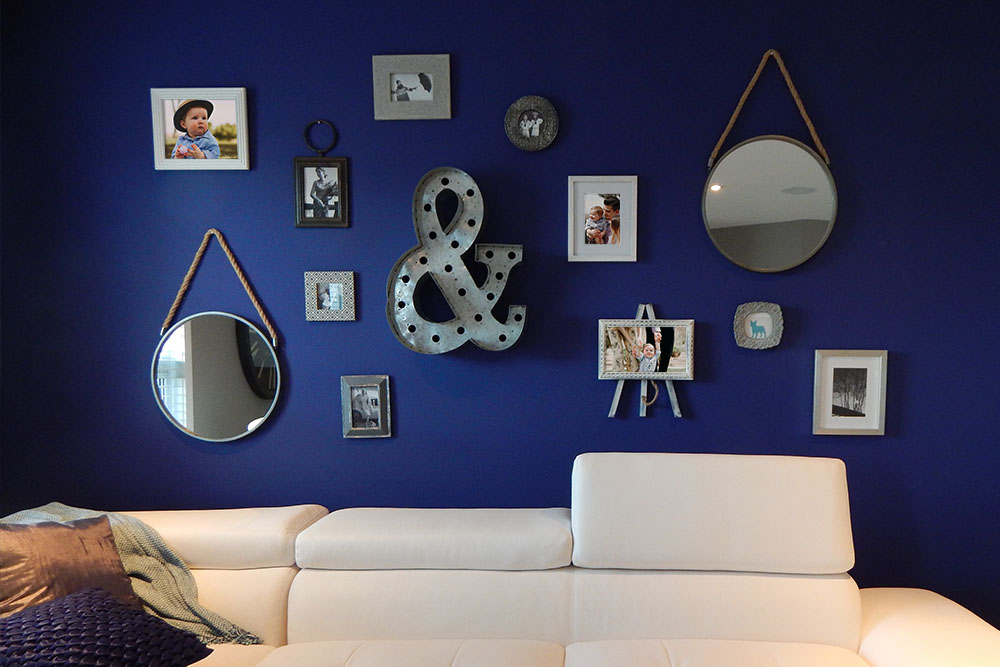 Try creating an asymmetrical display.
This type of photo installation is best for rooms with minimal space. You could experiment by mounting eye-catching typographical elements and mirrors in between your images to add charm to your wall.