Decorating your kid's room may seem like a daunting task, but rest assured, we have gathered incredible and inexpensive ways that will fit your desires as well as please your kid! See fun and economical ways to add charm and style to a kid's room.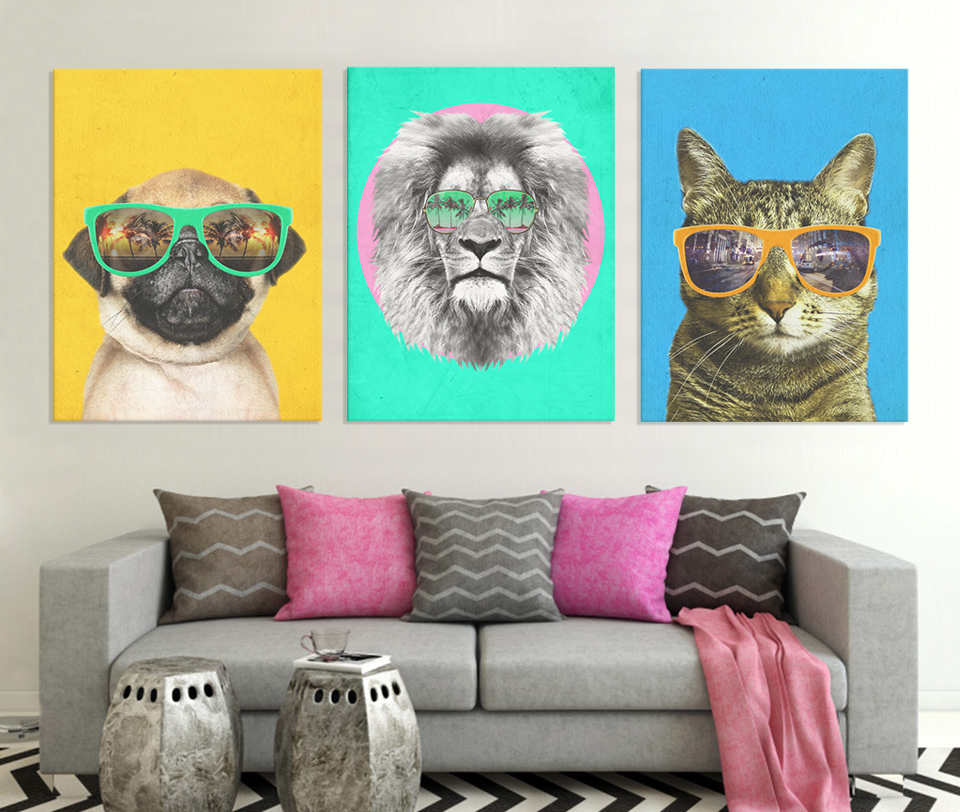 Nursery.
When it comes to nursery décor, create a safe, spacious area complemented with delicate details to add warmth and color. Gray, white, and light blue would perfectly coordinate in a baby's room. Kids love animals, superheroes, and pets. There is nothing more sweet than a portrait of a beloved pet printed on canvas.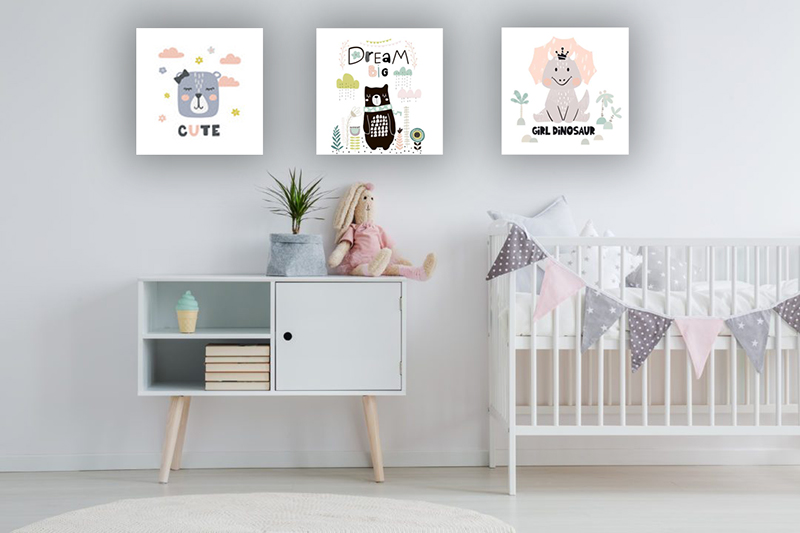 As a parent, your role is to help your child learn new things like how to walk and talk. As your child grows older, you might set up a play zone where they can enjoy most of their activities. Add interest to this area with vintage toys and canvas artwork to help them learn new words quickly.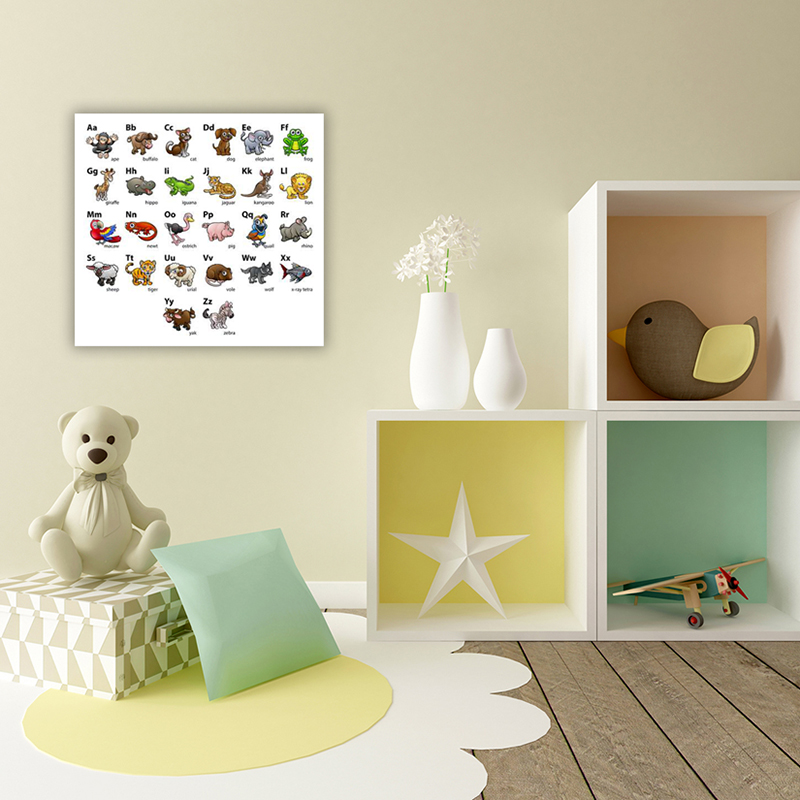 Decorating for more mature kids.
Music, sports, and games are all integral parts of kids rooms. Go ahead and illuminate your boy's room with an image of his favorite musician or musical instrument. This artwork will be your special gift to him for years to come.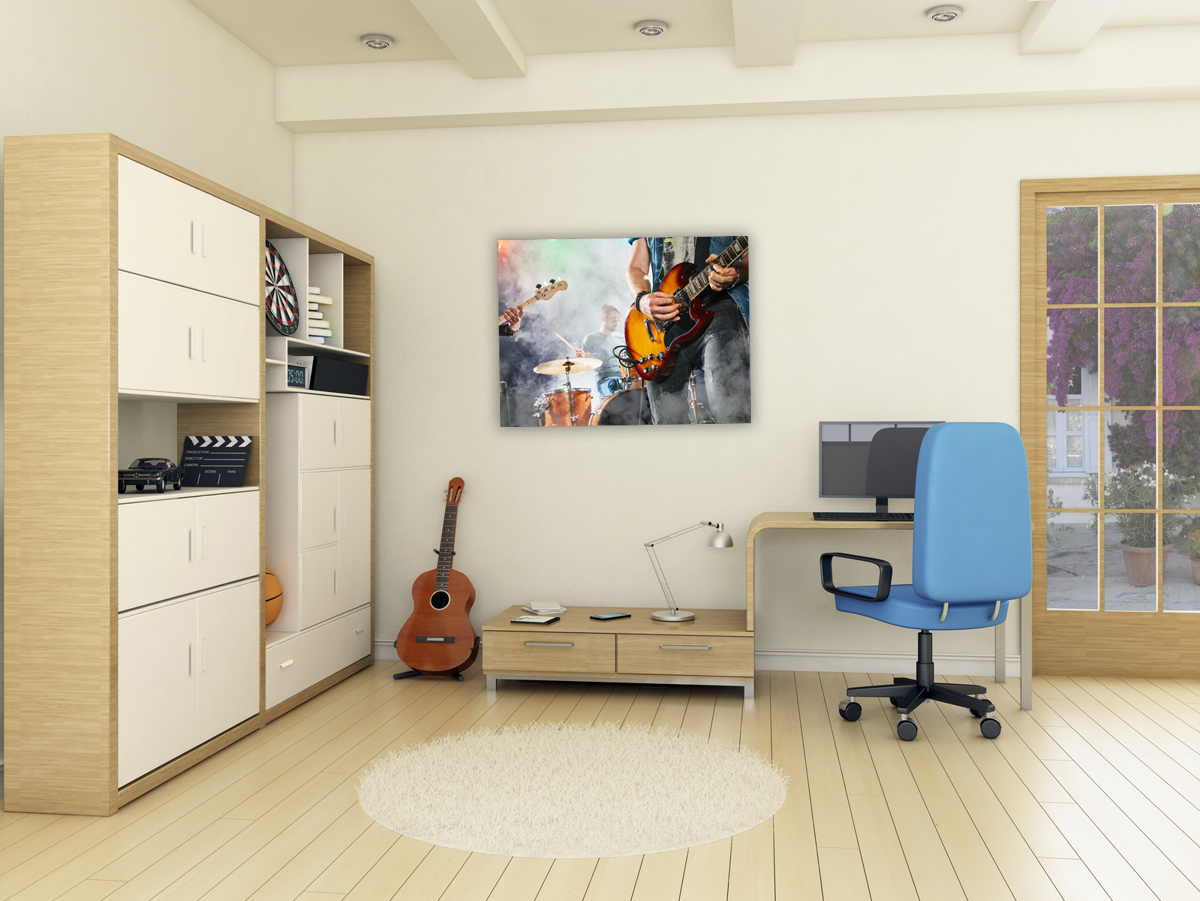 Loud paintings don't go very well with bold furniture colors. Sophisticated black and white canvas prints add more of a soft tone and texture. Not only do these images make the space more compelling, abstract canvas prints look adult enough to redecorate the room for a young adult.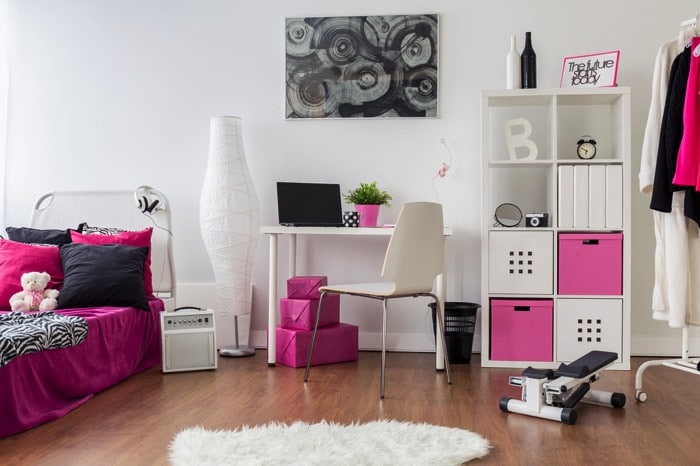 With canvas prints, you can add a touch of color without having to paint the entire room. As your child gets older, instead of changing the color scheme, you could replace the old canvas prints with other newer pieces. It can sometimes be less expensive to do this, and will save you time. You can create your own unique canvas prints to decorate your walls. Check out some of our cool wall art products and add versatility to your décor.