There are so many sophisticated ways to bring Fall into your home, but what are the best ways to decorate without spending too much money or time?
Idea #1: Bring out the Warm Fabric
The year's coziest décor season is here, which means it's time to create a feeling of warmth and coziness to enjoy in the comfort of your own home, especially for when the temperatures drop. Now is the perfect time to look for warm knitted blankets and comfortable pillows that will instantly soften a room. Adding several different textured blankets and tastefully diverse pillows will boost your mood and create a wonderful calming effect.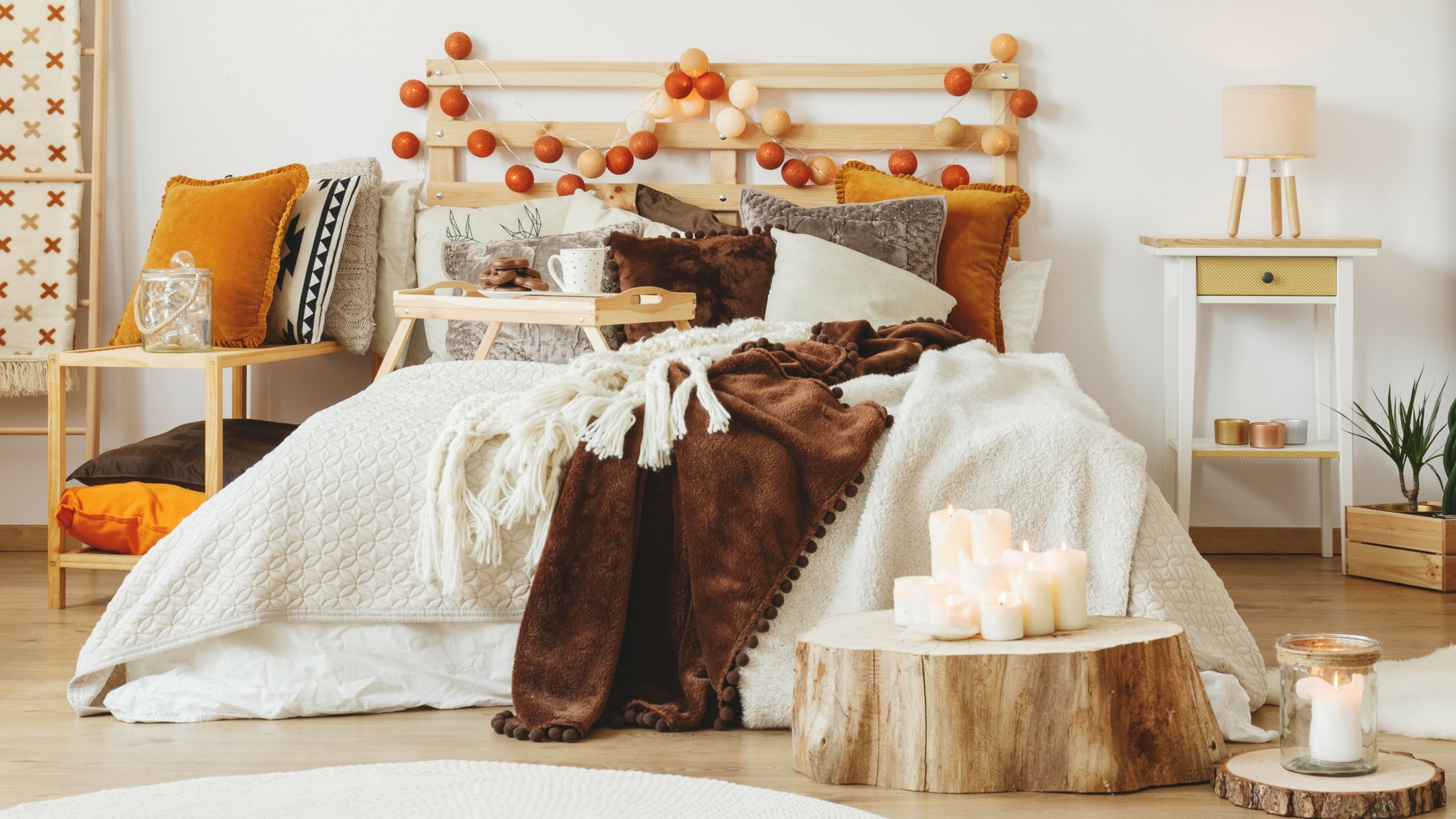 Idea #2: Fall Table Setting
From evening gatherings to holiday celebrations, your dining room should be filled with colors that reflect Fall's spirit and the season ahead. Look for workshops and home decorating videos to grab some free inspiration and affordable tricks. If you prefer more adornment, there are many ways to incorporate seasonal flowers, orange–red leaves, and pine cones in a vase or other oversized decorative bowl. This is the perfect time of the year to experiment with new pumpkin spice candles, whose scent will go perfectly with pumpkin and pumpkin spice cookies.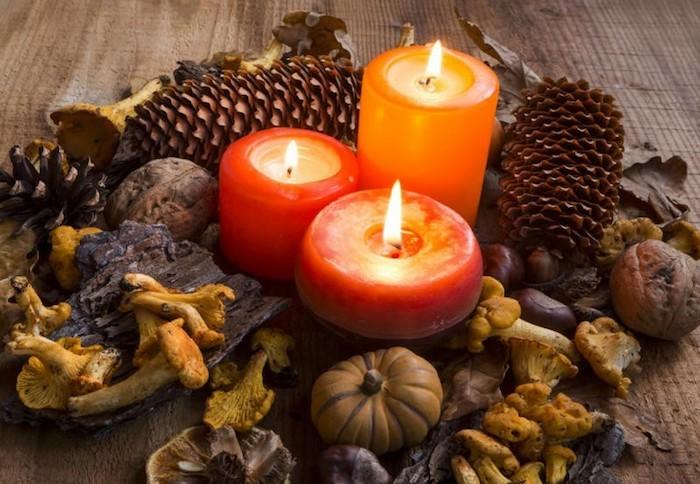 Idea #3: Create a Cheerful Holiday Wall
Decorating the walls in your home is an easy and budget-friendly way to complete your autumn inspired makeover. For a cheery holiday decoration, you don't need to start from scratch or repaint your walls. You can browse through your digital collection of photos and repurpose your old images into personal home décor items. Hanging seasonal canvas prints with a fall color scheme will add a seasonal statement without putting forth too much effort.