Gallery walls are an ideal way to showcase your best photographs in one group. They offer an exceptional way to bring personality, color, and life to a space. If you've got a blank wall to fill, there are so many techniques you can use to create an arrangement that matches with rest of the room. When assembling your images be sure to take the color of your space into consideration. This will help you turn your empty wall into a work of art.
Use color to balance.
When your room has bold wall colors and your furniture is a darker tone, your gallery wall can play an important part in brightening up the room. Create balance by adding a few simple light colored art pieces. The artwork will really pop against the dark wall color, creating a space that is full of energy.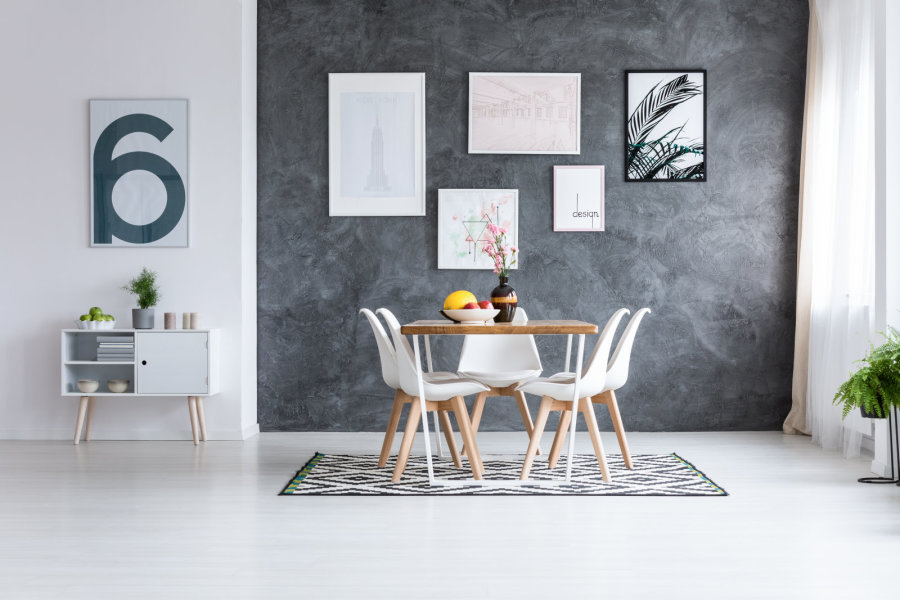 Stay neutral.
To make a great gallery wall for a dining room with two colored walls go for a neutral pallet. These photographs are fantastic example of how you can mix textures to create a unique space that looks very polished.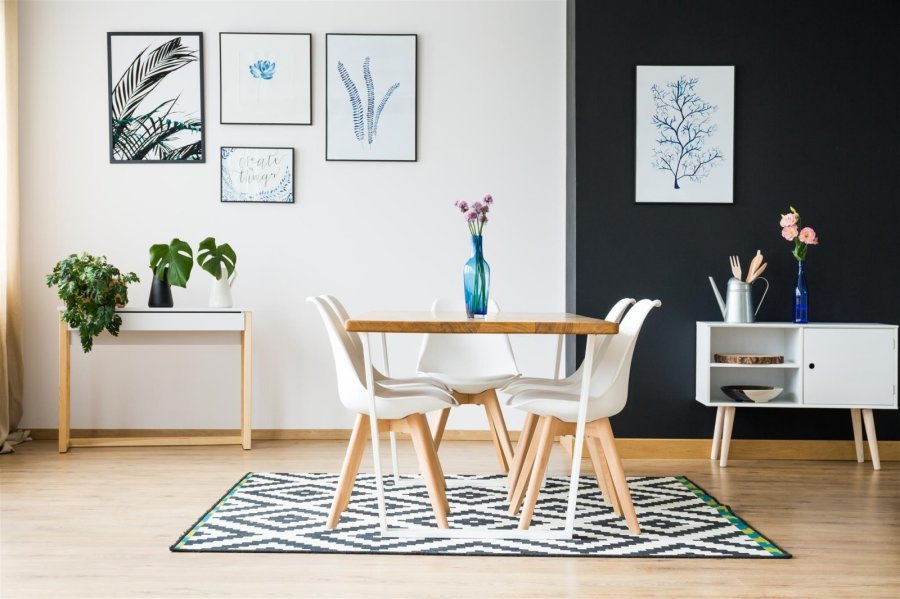 Mix and match objects.
Incorporating good lighting around your gallery wall is an excellent way to illuminate your pieces and make the room feel more alive. Every piece on your wall doesn't have to be an image. Playing with the layout by including other décor items in between your pictures is an unexpected way to add depth to a dark room.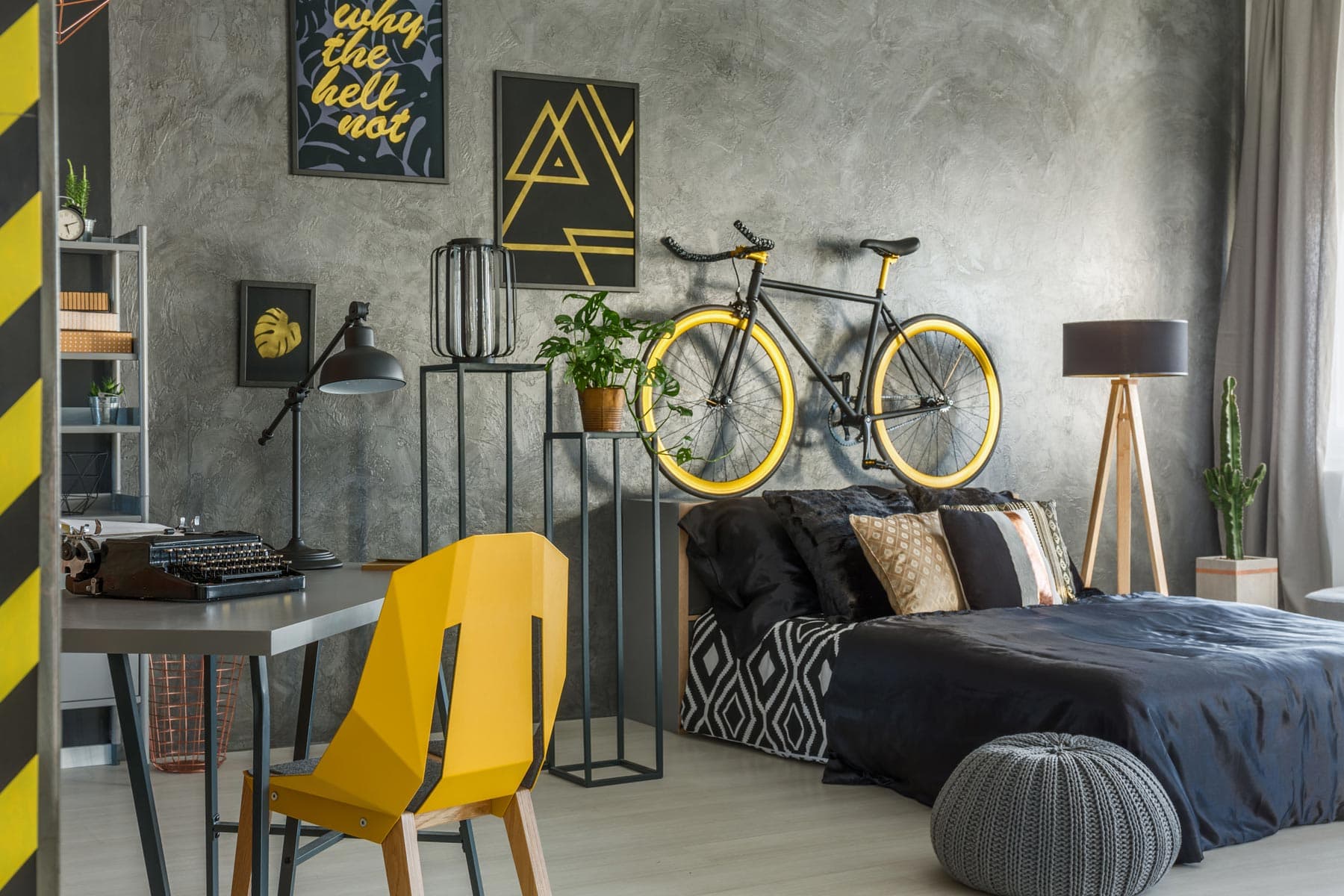 Mirror mirror on the wall.
Mirrors are one of the best ways to make a room feel larger and brighter. Try incorporating a few in your gallery wall design.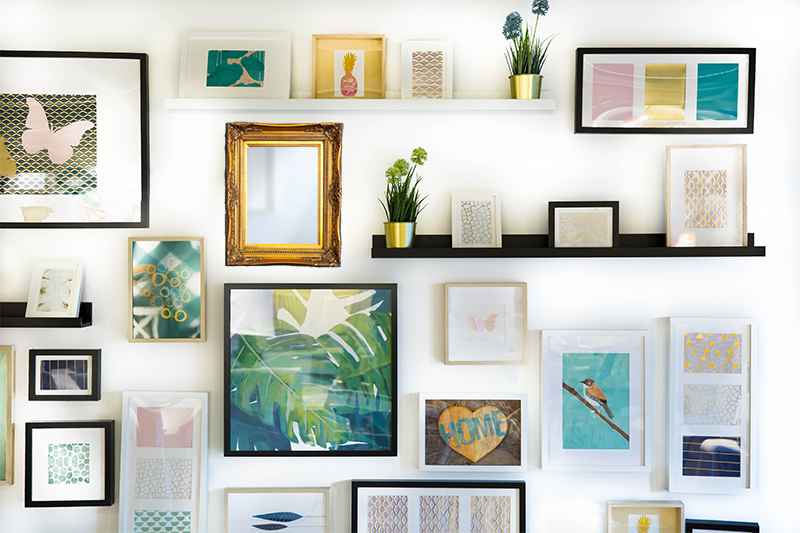 Create a theme.
Having a lot of pictures on the wall can leave the space feeling cluttered and disorganized. Using personalized canvas prints is a gorgeous way to give your gallery wall a unified feel.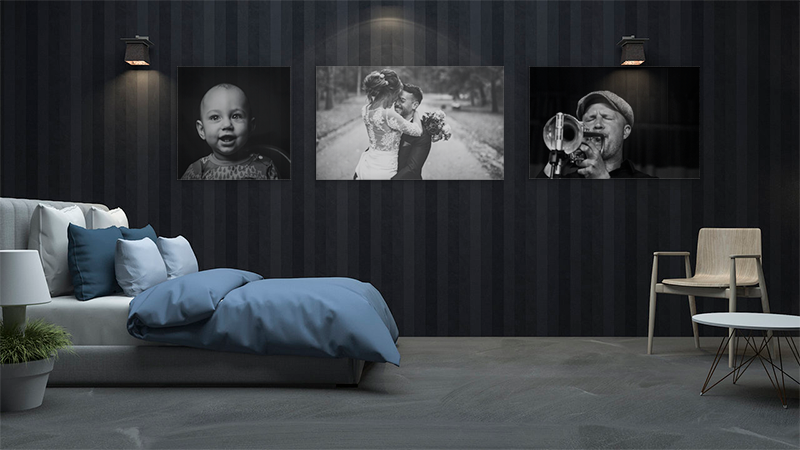 Liven up the entrance.
The foyer or front hallway is the perfect spot for a gallery wall. It's a great place to welcome guests by showcasing images of what truly matters to you.