Home offices are designed to be both functional and efficient. Working at home is a routine for many people. Consequently, home offices are an important area in most households. If you want to develop a pleasant and organized work environment in the comfort of your own home, follow these easy steps.
1. Separate your office from the rest of your living space.
Create a barrier between your work space and the rest of your living area even if you live alone. Keep everything work related in your office so you can be efficient in your own space. If you tend to work with clients, you might prefer a larger area such as a garage or an outside structure far away from your household. This is especially important so you can reduce noise or other sources of interference, particularly if you'll be on the phone frequently.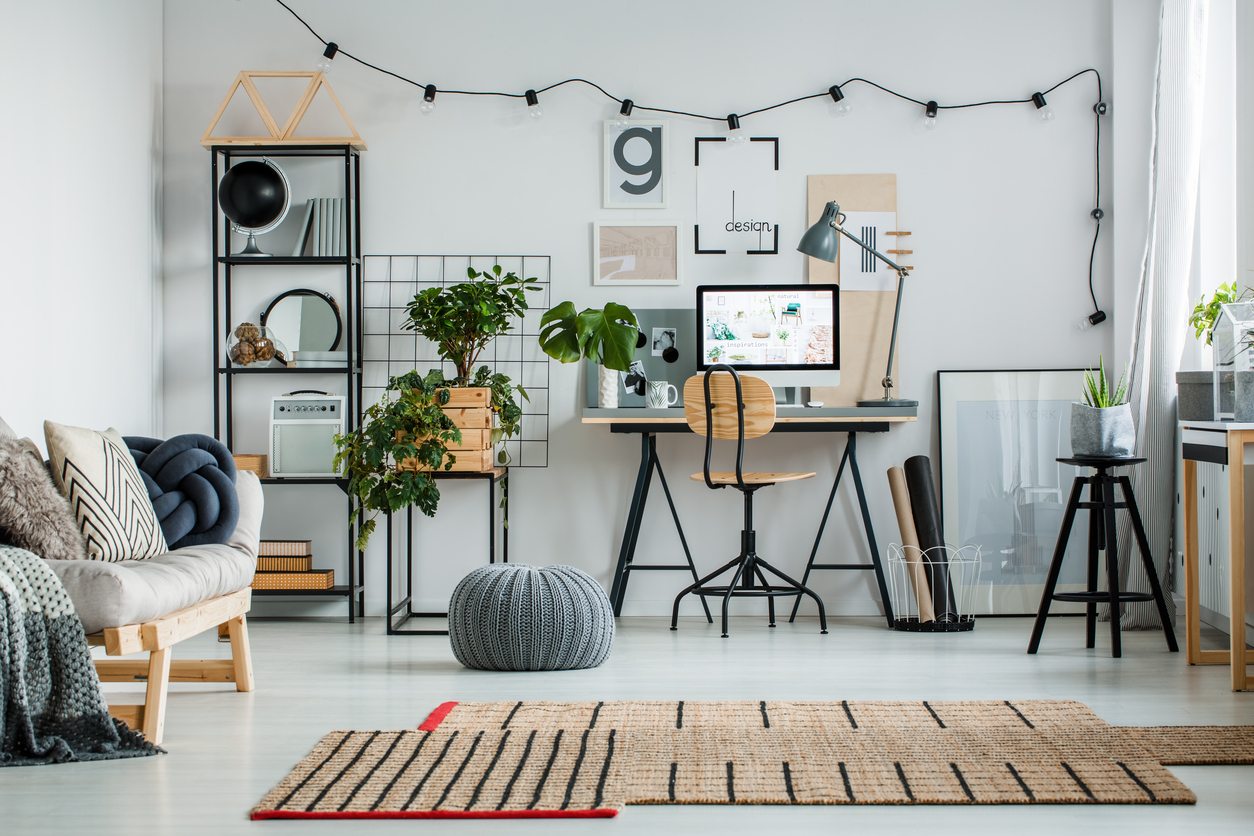 2. Use your space wisely.
This means planning a space that has plenty of room to put a desk, chair, computer, and an extra room for storage (files, supplies, etc). A good rule of thumb is to create an organized space that allows you to function efficiently. For this, you will need to invest in ergonomic office furniture that provides back support since you will be spending most of your time in front of your computer. Be sure to look for a desk that can support your computer, printer, and work-related items.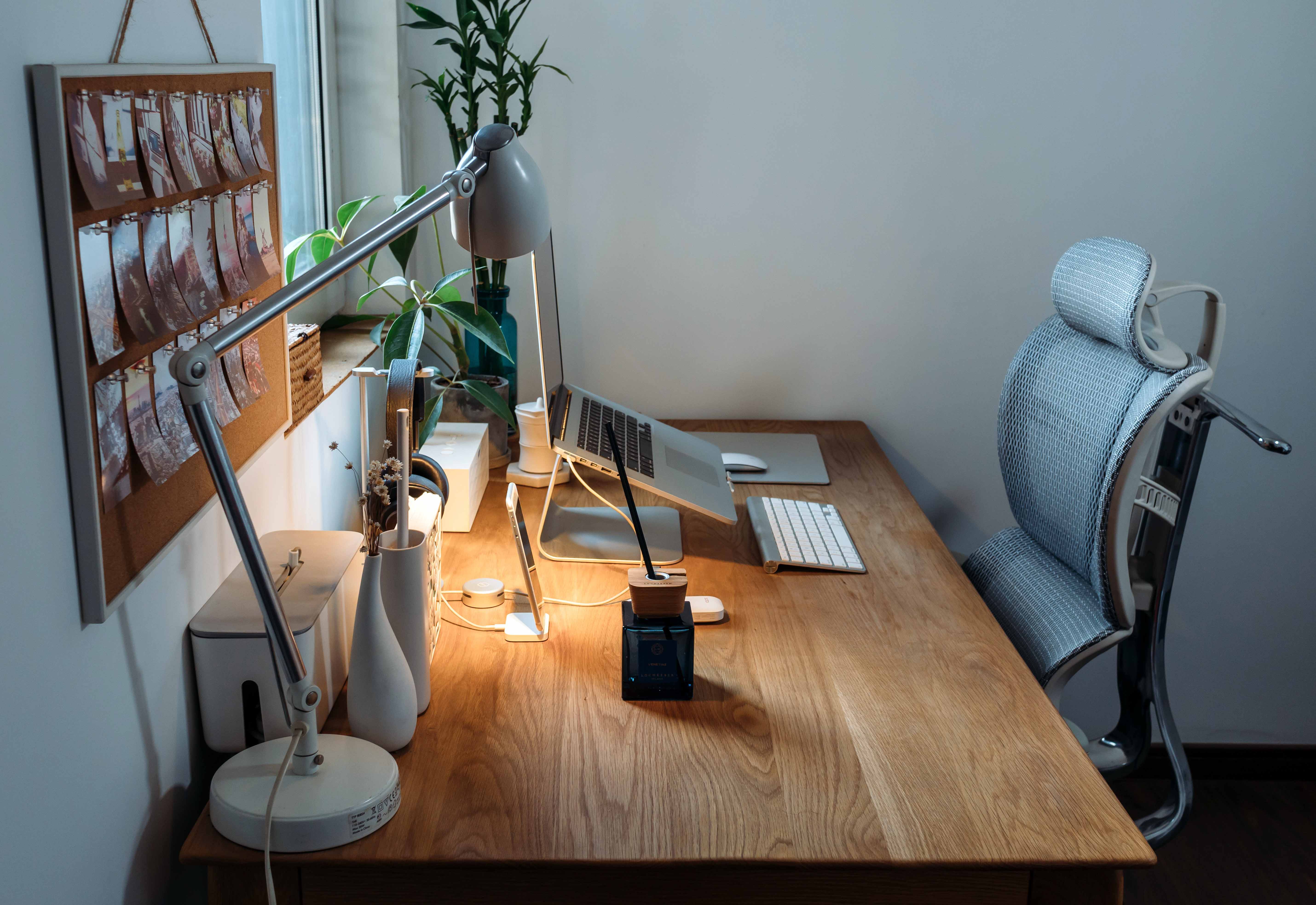 3. Keep clutter to a minimum.
To keep all of your work materials organized and accessible, install bookshelves and other storage containers. You may want a separate storage area or cabinet to keep all of your files and documents together. Make sure you have easy and fast access to the items you need to get your work done as quickly as possible.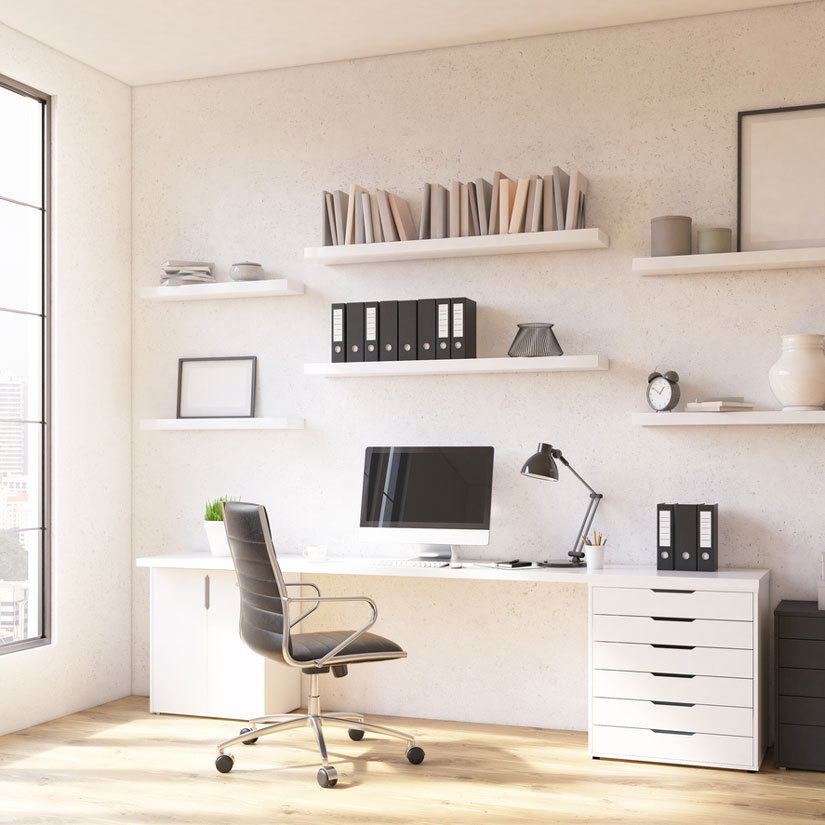 4. Brighten your work area with proper lighting.
To enable your productivity, choose a space that has a lot of natural light. Ideally you want as much natural light as possible in your office. If no daylight is available invest in artificial light to enhance your work area.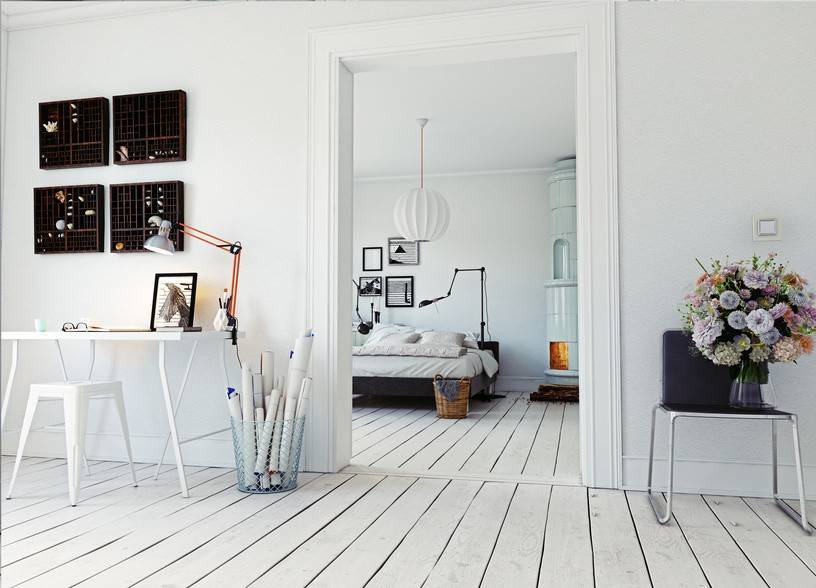 The more pleasant and inviting your space is, the more you will enjoy spending time there. Increase your productivity by incorporating accessories that will make you feel happy. Include personal touches that will inspire you without overwhelming your space or distracting you from your work. Fill your office with vibrant art that reflects your style. Create your own canvas prints from images you love. This will make your office look more sophisticated and stylish.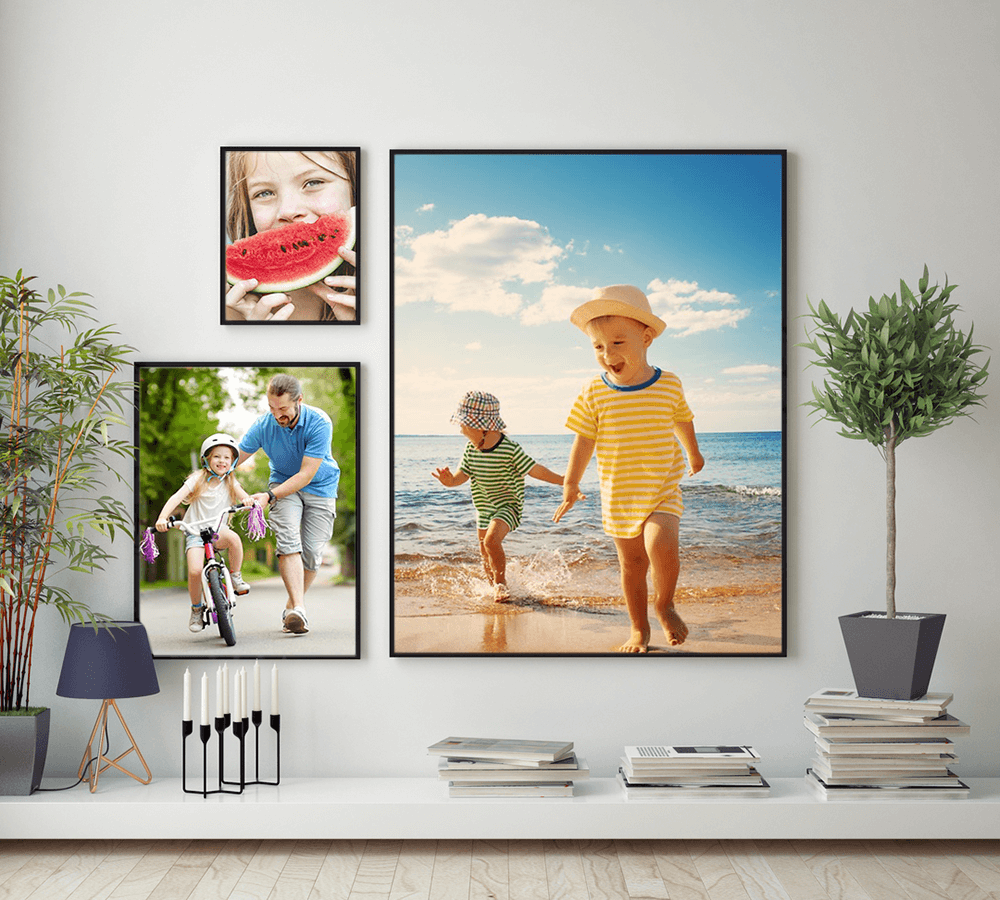 6. Set firm working hours.
Flexibility is obviously a key benefit of working from home, but in order to stay focused and dedicated to your projects, you need to set clear working hours. Be sure to protect your time and set yourself away or unavailable when you are off the clock.