Everyone needs a space they can call their own. Teenagers tend to like privacy and spend a lot of time in their rooms. Why not use these tips to help your diva create her own perfect personalized bedroom?
Choose a color scheme.
Before you start decorating, talk with your daughter about color options and help her choose a color scheme she loves. Keep in mind that soft pastel colored walls will give the room a gentle, calm feeling. If she decides to go with a bright wall color, balance it out with some complimentary pillows, blankets, or rugs.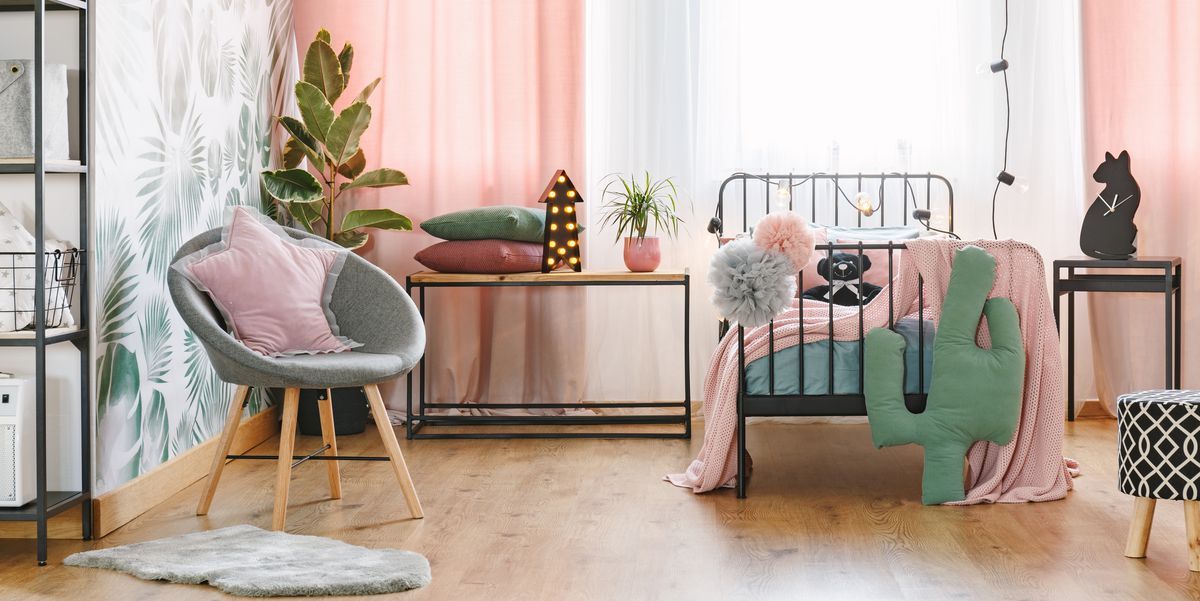 Update the wall décor.
To make the room look more stylish, create single or multiple canvas prints featuring her favorite sports hero, music band, or movie star to brighten up the blank corners of the room. You may even want to print and hang a few motivational quotes.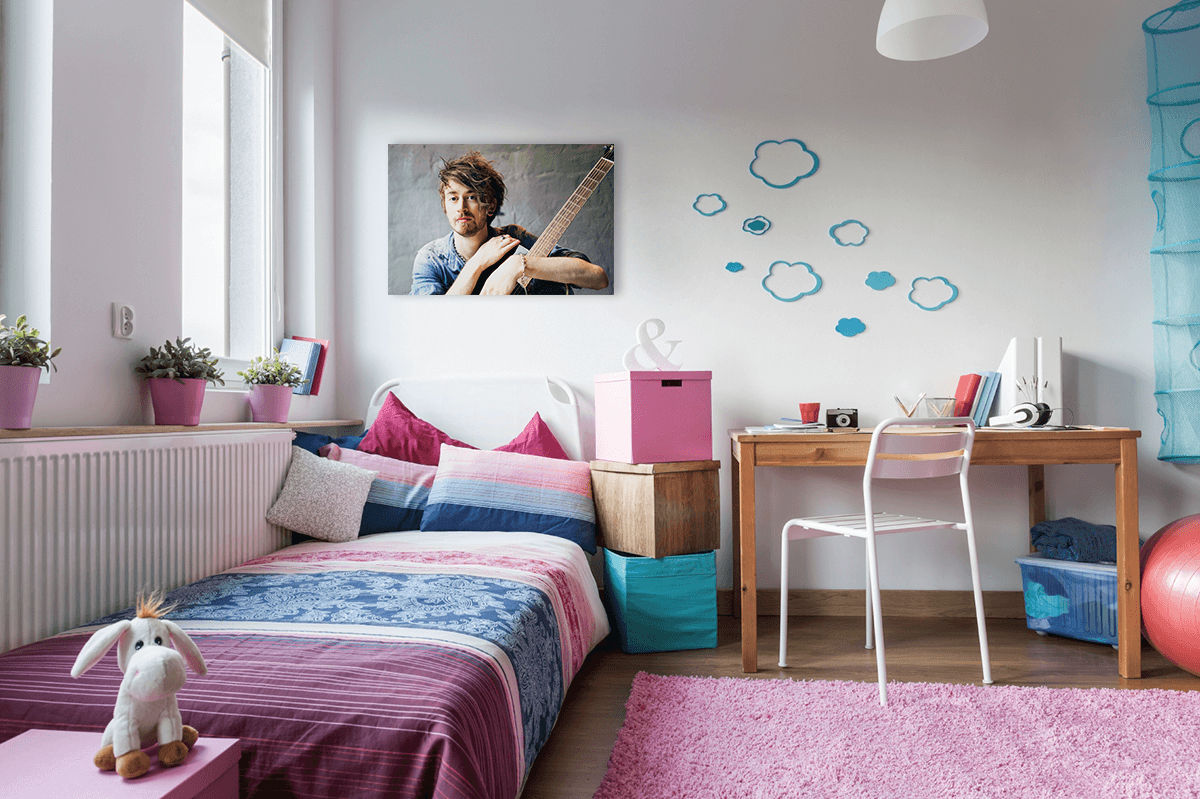 Make a vintage vanity area.
Consider creating a brightly lit area where she can keep all her jewelry and makeup organized. This desk will help her get ready for each day.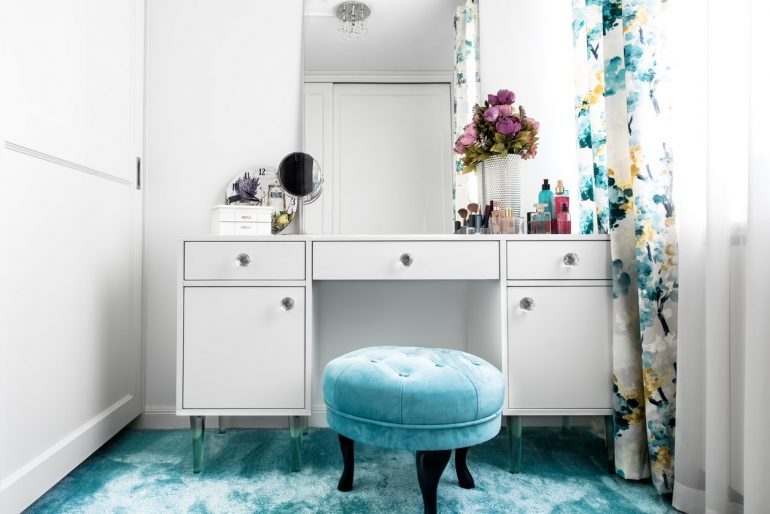 Add creative curtains.
Try installing some lightweight drapes that match the room décor. This is an inexpensive but noticeable detail that can help her space look more decorative.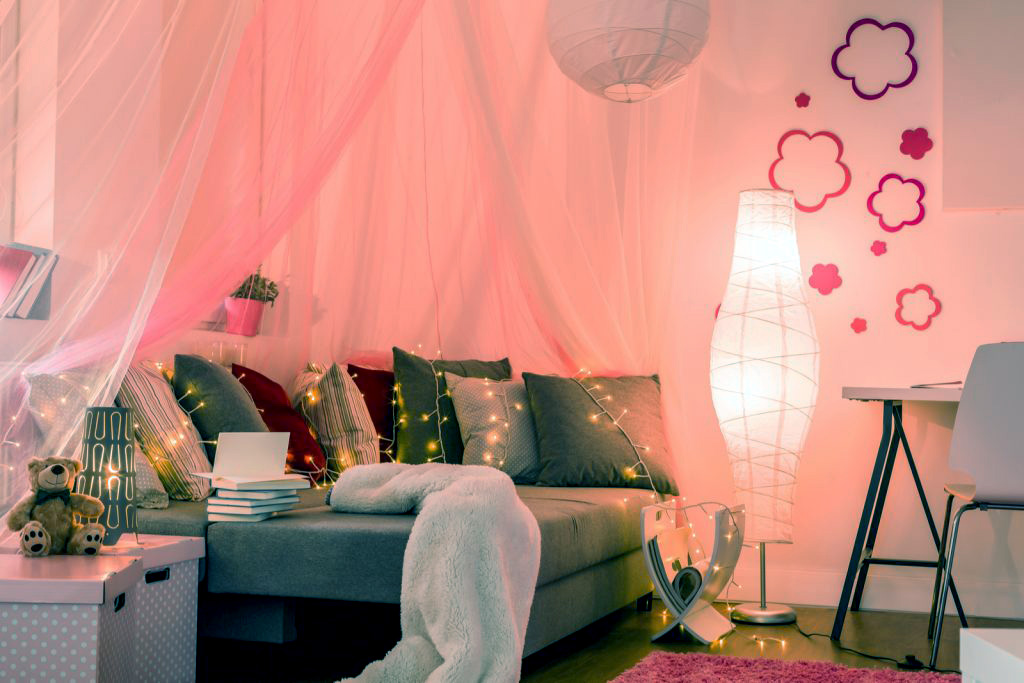 Install stylish storage.
Make sure to incorporate shelves, bins, and other useful cubbies. It's important to have easy-to-use spaces where she can store personal items like books, clothes, photos, and mementoes.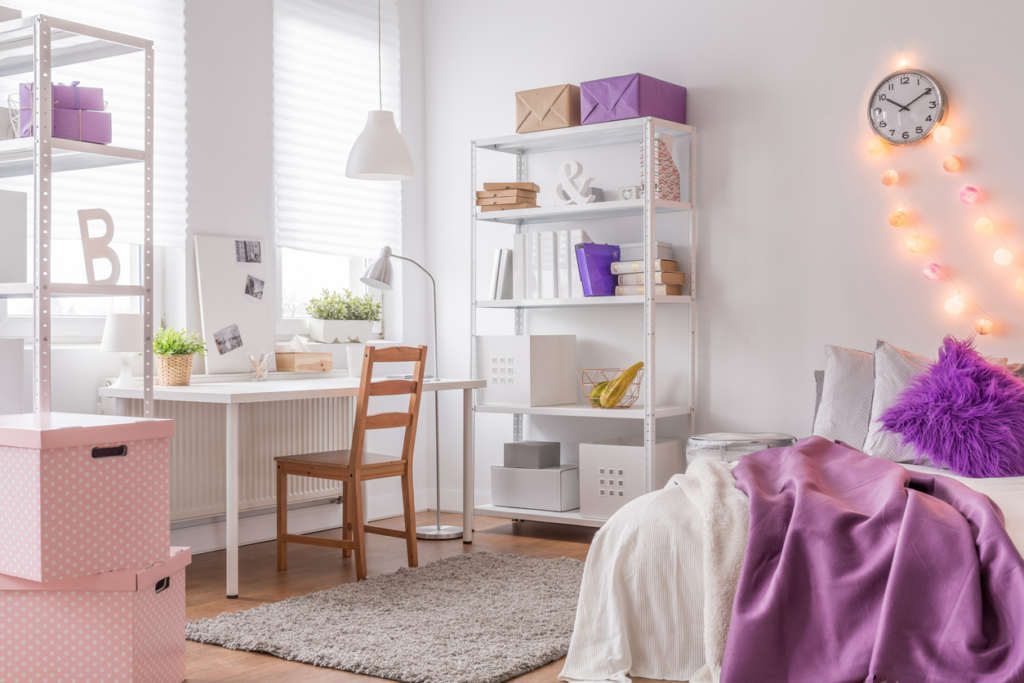 Make the bed unique and awesome.
Buy colorful bed sheets, blankets, and accent cushions to update that boring bed. This is a fantastic way to enhance her room's appearance. As always, make sure that the décor isn't too busy.