Preparing for parenthood is an exciting time, and creating the perfect nursery is an essential part of the process. Decorating your nursery should reflect your style and create a warm, inviting space for both you and your baby. As you embark on this journey, we've put together comprehensive tips to help you design a baby nursery that balances form and function.
Planning Your Nursery
When choosing a room for your nursery, consider a quiet space with good ventilation, ideally close to your bedroom. This will help you keep an eye on your baby and ensure a comfortable environment for them. Before diving into the design process, create a mood board to visualize your nursery style, color palette, and decor ideas. This will guide you in creating a cohesive look and feel for the space. Measure your nursery and plan the layout of your furniture. Be mindful of doors, windows, and closets to ensure that everything fits comfortably and meets safety standards.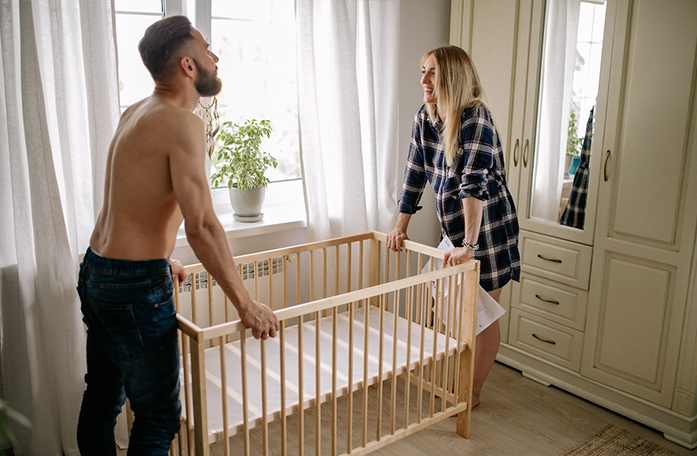 Establishing Distinct Zones
Your nursery should have distinct zones for sleeping, feeding, and diapering. Position the crib in a safe and accessible location, and create a feeding station with a comfortable seat and a side table for storing essentials. A changing table or dresser can double as a diapering station and provide additional storage.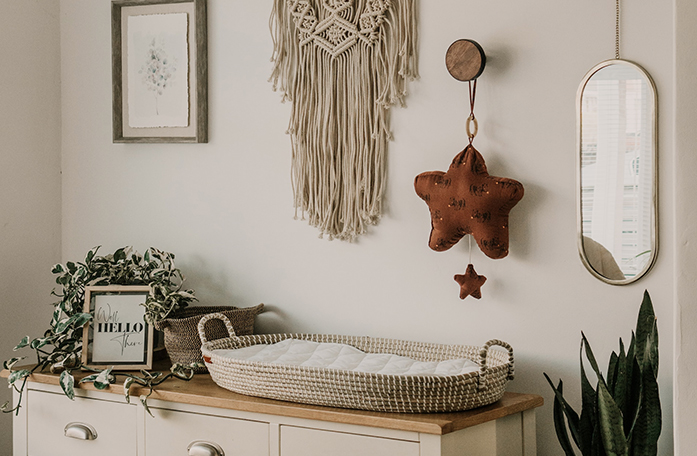 Selecting Nursery Furniture
Choose ageless and multipurpose furniture that will grow with your baby and maximize space and functionality. This can include a convertible crib or a dresser that doubles as a changing table. Keep clutter at bay with smart storage solutions such as shelves, drawers, and baskets. This will help you maintain a clean and organized nursery. Opt for a comfortable chair for nursing and snuggling, like a glider or rocking chair, and consider adding an ottoman for extra comfort and storage. Selecting the big furniture pieces first will make the decorating process much simpler, since finding decor to match furniture is much easier than furniture to match decor. There are a lot more decorative options out there than there are furniture styles.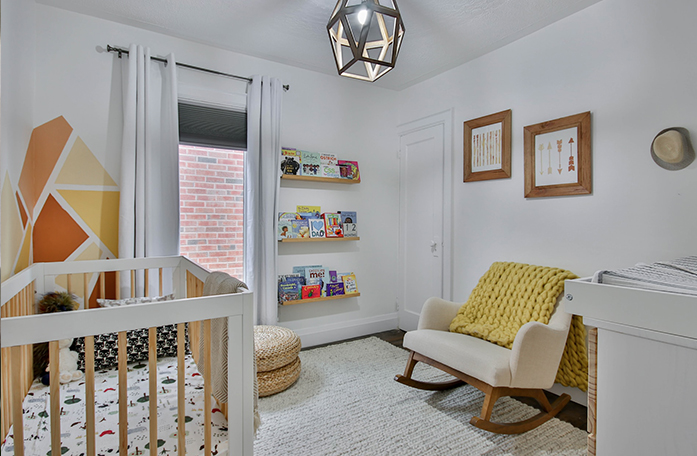 Choosing a Color Palette and Theme
Select a theme that resonates with you and use it as a starting point for your design. This could be anything from a favorite children's book to a particular animal or pattern. Choose a color palette that complements your theme and creates a calming atmosphere, such as tranquil colors and soft pastels. Consider using patterned, removable wallpaper to add visual interest to your nursery, and make for easy clean-up. This allows for easy updates as your baby grows and their interests change.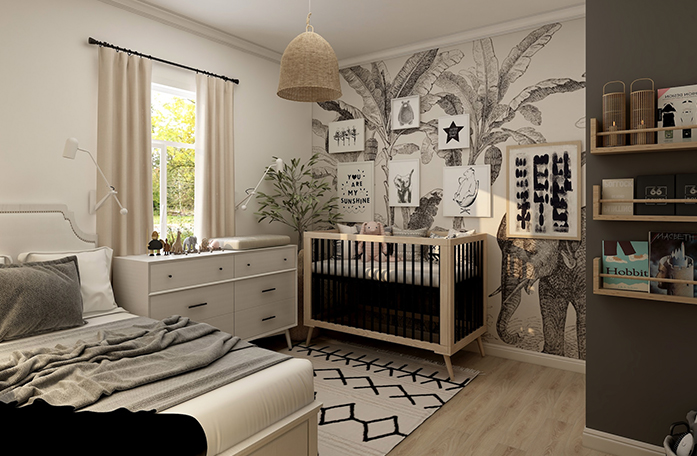 Decorating Your Walls
Incorporate art that aligns with your theme and color palette. Simple Canvas Prints offers a wide range of custom art pieces that can help you achieve a cohesive look and add a personal touch to your nursery design. Include family heirlooms, photographs, or other personal items to make the space feel unique and special. Opt for surfaces that are easy to wipe off and maintain, such as washable rugs and furniture slip covers.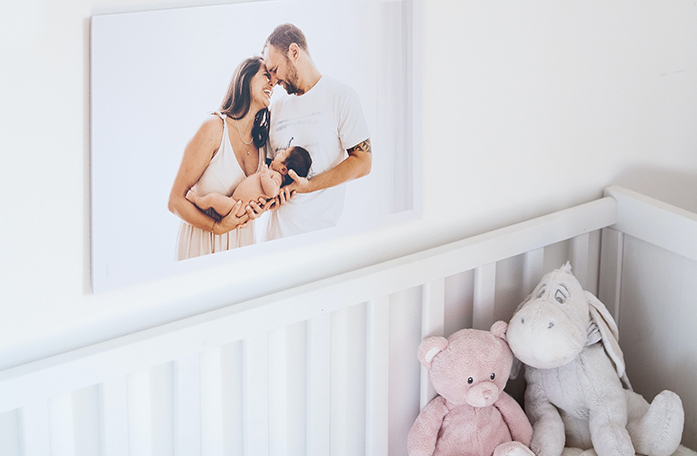 Lighting and Curtains
Install heavy curtains or drapes that block out light, helping your baby establish a healthy sleep routine. Use dimmable lighting and night lights to create a soothing atmosphere for nighttime feedings and diaper changes. Ensure that your nursery has adequate ventilation to maintain a comfortable environment for your baby. This may include opening windows, using a fan, or an air purifier.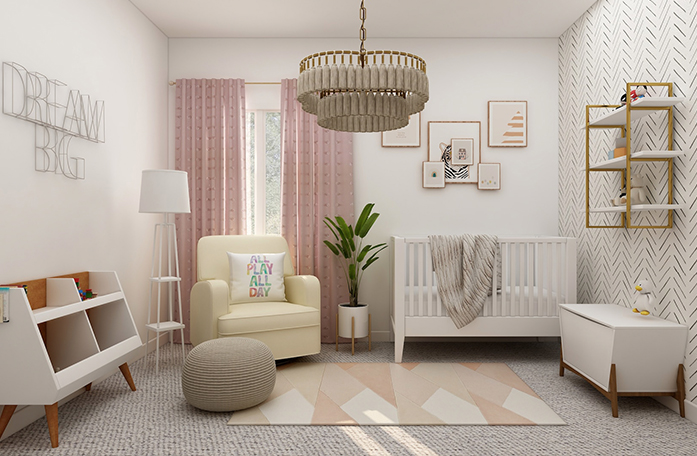 Flooring and Rugs
Choose wall-to-wall carpeting or thick rugs for a warm and cushioned surface that is perfect for your baby's first steps. This also helps to dampen noise, creating a peaceful environment. Opt for washable rugs that are easy to maintain and can hide stains, so you can spend more time enjoying precious moments with your baby.
Accessories and Decor
Add accessories like mobiles above the crib that complement your theme and color palette. This provides visual stimulation and entertainment for your baby. Choose decor items that are easy to update and versatile, so you can refresh the space as your baby grows and their interests change. Ensure that your nursery design harmonizes with the overall style of your home, creating a seamless flow between spaces. Incorporate storage solutions like baskets and shelves to keep your nursery organized and clutter-free.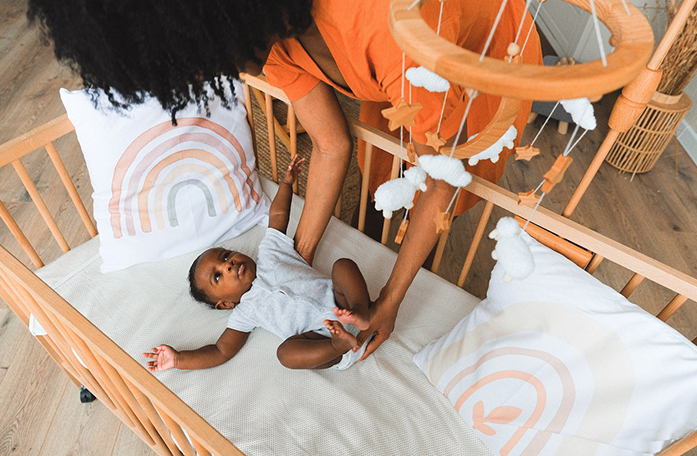 Creating a Comfortable Environment
Select a comfortable seat, such as a glider or rocking chair, for nursing and snuggling with your baby. A side table or ottoman can be helpful for storing bottles and other feeding essentials. Make sure your nursery has a warm and welcoming atmosphere by choosing soft, cozy fabrics and textures for bedding, curtains, and rugs.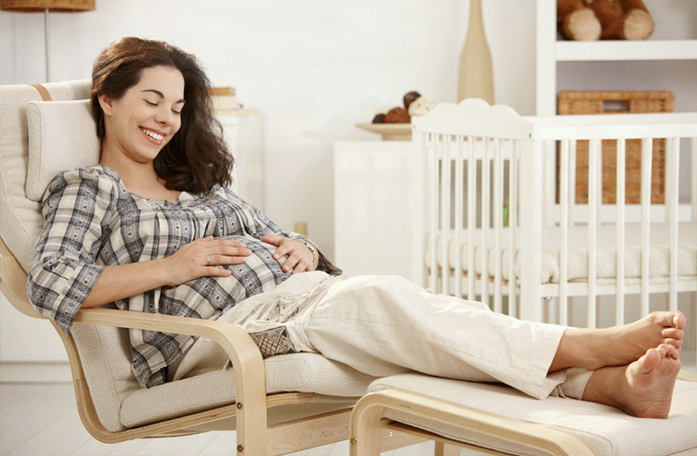 Keeping Safety in Mind
When designing your nursery, prioritize safety standards to create a secure environment for your baby. This includes selecting furniture that adheres to safety guidelines, ensuring proper ventilation, and installing window guards if necessary. Secure heavy furniture to the wall to prevent tipping hazards.
Growing with Your Baby
Design your nursery to evolve and grow with your baby by choosing ageless furniture and versatile decor items. This will make it easy to update the space as your child's interests and needs change over time. Invest in quality pieces that can withstand the test of time and can be used for multiple purposes.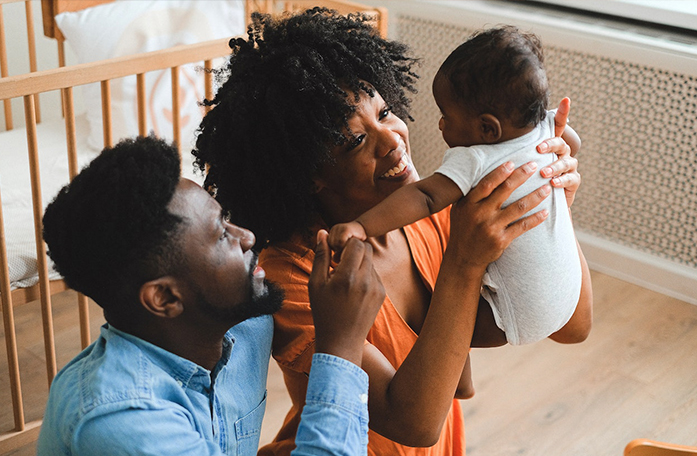 Personalizing Your Space
Don't forget to add a personal touch to your nursery. Create custom artwork that reflects your style and complements your nursery design. Consider incorporating family photos, favorite quotes, or other meaningful items to create a one-of-a-kind space that you and your baby will cherish.
Designing a beautiful and functional nursery is an important step in preparing for parenthood. By following these tips and incorporating your personal style, you can create a space that is perfect for your growing family. Remember that Simple Canvas Prints is here to help you add that custom touch to your nursery with our beautiful, personalized art pieces. Visit our website today to explore our selection and create a one-of-a-kind nursery that your baby will love.