Get those jack-o'-lanterns and spider webs ready because the Halloween season is upon us! If Halloween is one of your favorite holidays, now is the time to fill your treat bucket with the essentials for throwing this year's Halloween jamboree. And we've got 5 must-haves for you if you're going to throw your own monster mash this year:
1. Serve scary snacks & boo-tastic beverages.
Put a spooky spin on some classic appetizers and desserts. Now is the time to Google-up recipes for Halloween-themed foods. Go for gross or cute, but always scrumptious, like Dracula's dentures sandwich cookies or some yummy mummy meatballs found on this list of 50 Halloween appetizers. And don't forget to add a witch's punch! Throw in some edible gummy eyeballs to float on top, or add some dry ice to make your witch's punch bubble and smoke into a thirst-quenching punch bowl centerpiece. And of course, you can't forget the party favors for your guests to take home after the party, like candy corn or other Halloween candies served in goodie bags.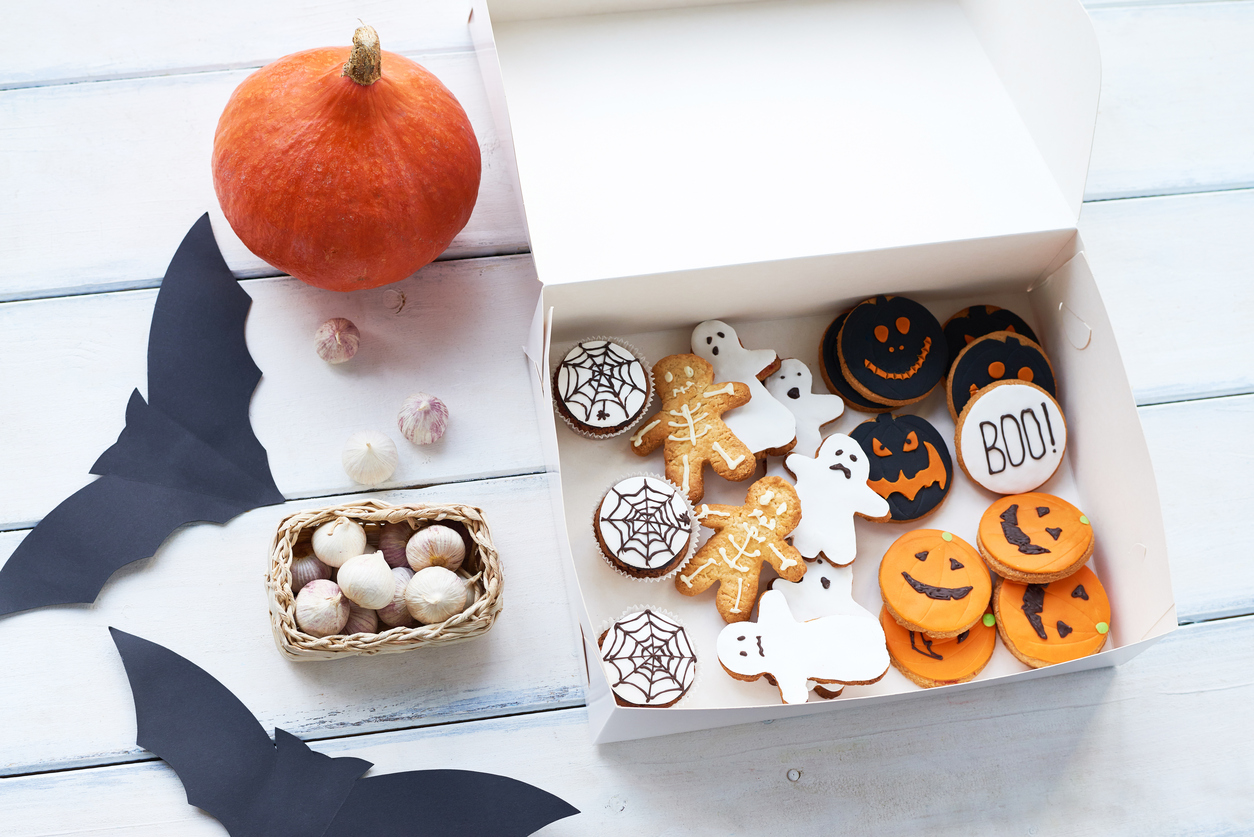 2. Turn your home into a haunted house.
AKA: themed decor! Halloween is a great time to let your creativity flow... And one of the best parts about Halloween decorating is that flaws and imperfections are all a part of the decor, which makes decorating easy-peasy-pumpkin-pie! Cobwebs can be hung from the fireplace without care with hopes that party guests will soon be there (Add plastic spiders for extra thrills). You can even bump it up a notch by covering all of the furniture with white sheets to give that extra-spooky, abandoned look. And, also, there's just something about some vintage items that give off an eerie vibe: Do some thrifting for vintage decor like candle-holders, lamps, old photographs, or even some actual vintage Halloween decor to add to the Halloween display.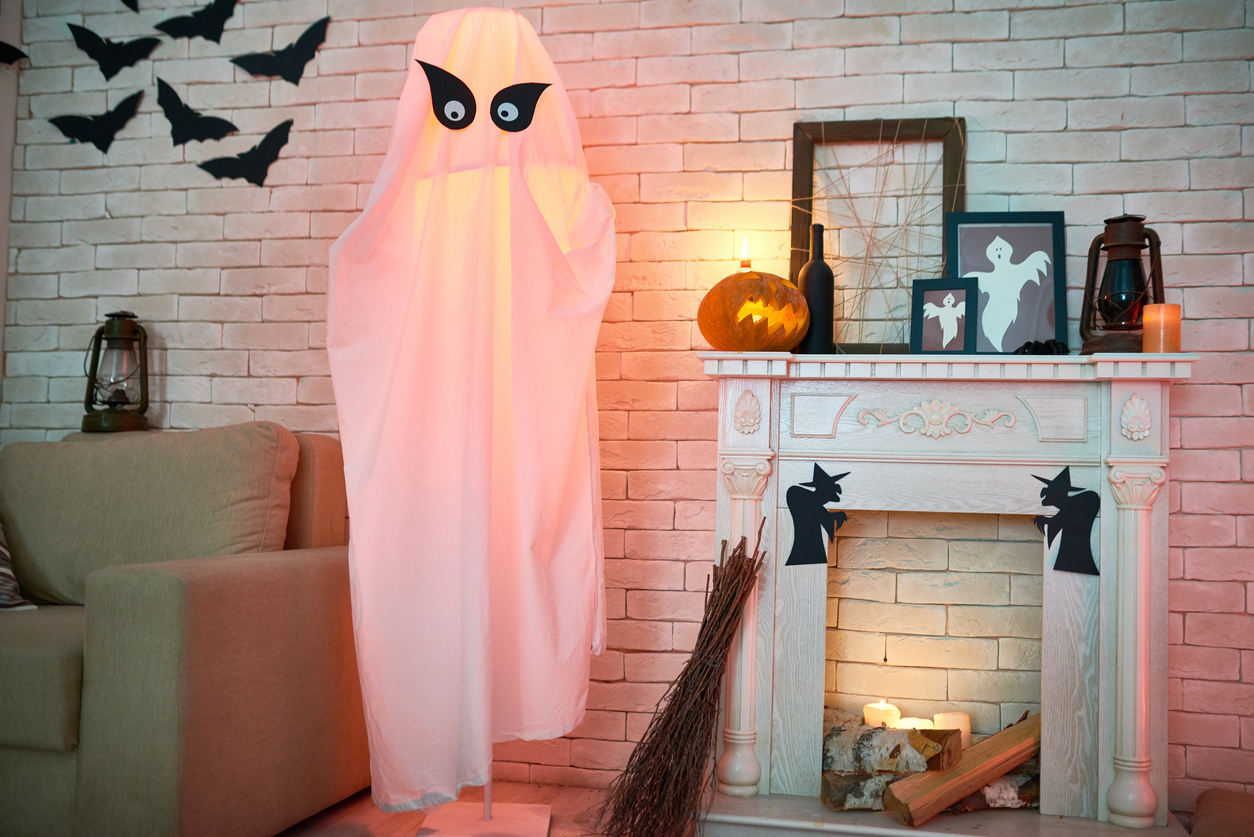 But if the spooky part of Halloween isn't really your cup of cider, then just use some light-hearted and fun decorations instead! You can have scenes from family-friendly Halloween movies playing on silent via a projector on the wall. And common Halloween colors usually involve orange, black and, sometimes, purple. Decorate with these colors in the form of streamers and garland, pumpkins, and other fun items for a livelier decor! Another great way to spice up the themed decor in a lighthearted way is to add themed canvas prints to the walls. Include canvases of fun Halloween themes or photos from Halloweens' past. Especially if you have a tradition of throwing Halloween parties every year, it's a great way to pay tribute to all Halloween parties that came before.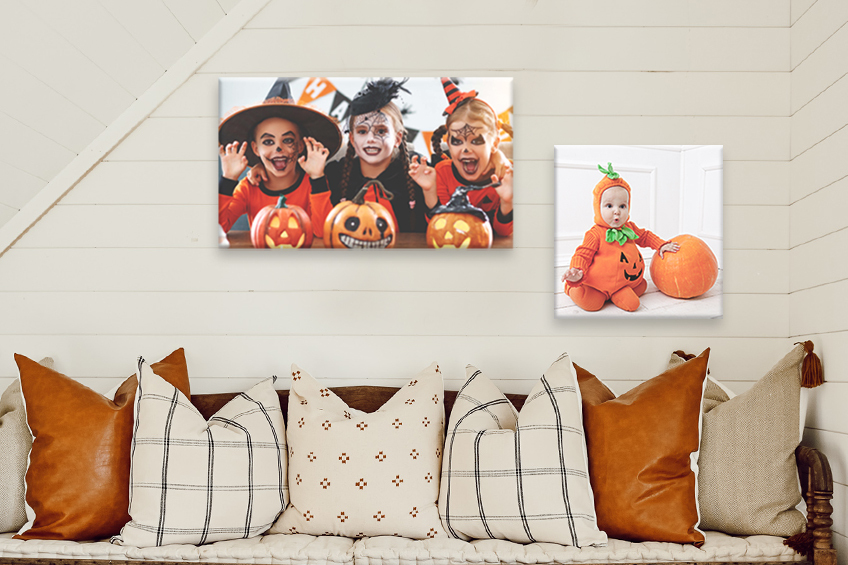 3. Play ghoulishly good games.
We're not suggesting that you need to fill your party with nonstop games, but starting off with a game or two is a great way to help break the ice! This is especially essential if a lot of the party-goers don't know each other. Getting people involved in games will get guests talking and laughing together.. And, obviously, the sillier the game, the better! Wrapping up other guests in toilet paper to become mummies is a classic Halloween party tradition. And Halloween charades is a great game to add to the line-up amongst others on this list of Halloween party games for all ages. Whether it's an adult party, kid party, or everybody party, games are certain to bring your guests together and start having fun.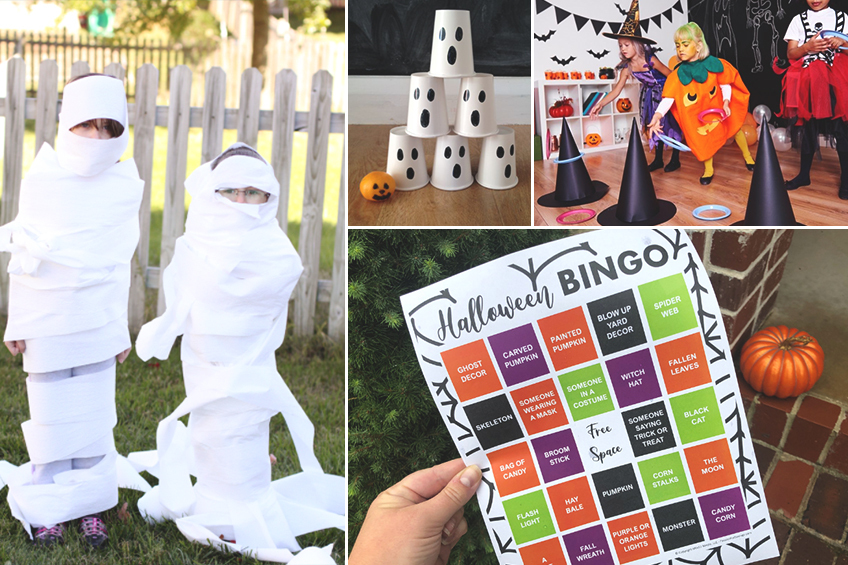 4. Win the Halloween costume contest.
Okay, so maybe you shouldn't crown yourself winner of your own costume party contest.. But win in spirit! If you want to really impress your party guests with one of the best costumes, it's definitely best to put together your own ensemble rather than buying a pre-made costume. Here's the best formula: Dress as something (or someone) that isn't commonly thought-of + others still able to understand what the costume is = impressive costume. Follow that recipe, and you're bound to "wow!" Here's some clever costume inspo for you. Or if you prefer something more traditional, go with the classic bedsheet ghost... Spooky! Homemade ghost costumes are super easy and affordable to make from items you already have at home. There are dozens of tutorials online, but here is a ghost costume tutorial that's as simple to make as it is to order a canvas. All in all, be whatever it is that you want to be for your Halloween bash; just be sure to put your heart and soul into it!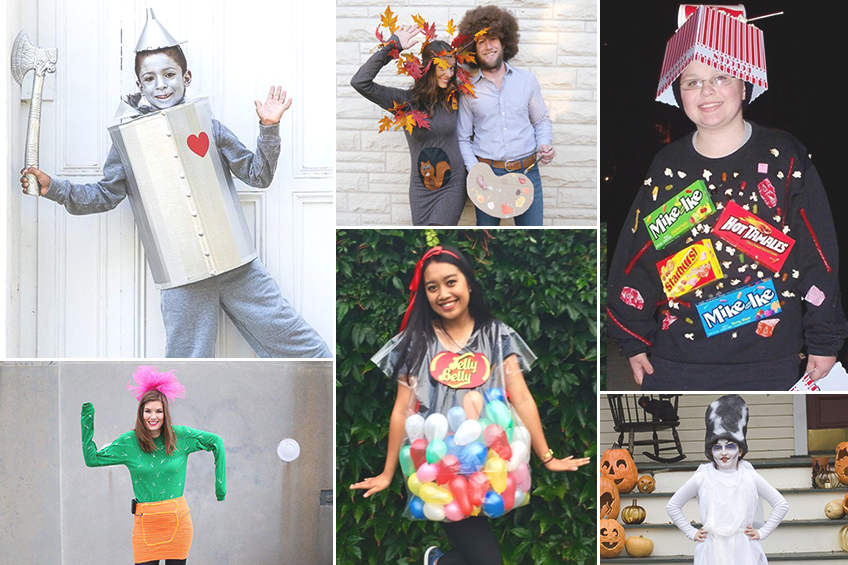 5. Mash like a monster.
It will catch on in a flash! If you're going to host a Halloween party, no bones about it, you'll need some fitting music. Whether the music will simply be the background of the party ambience or the main event that gets all of the guests on their feet, nothing can make the party more happening than themed music mixed with some creepy sounds. We all know that the Monster Mash is an essential part of the Halloween party playlist, but here are 57 more spooky-themed tunes to add to your monster mash soiree.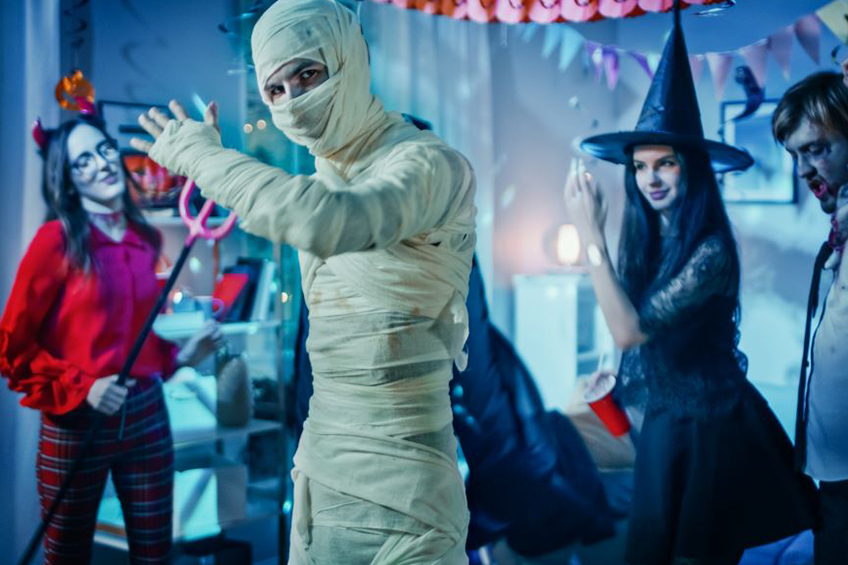 Now you have all of the ingredients to create a bubbling monster mash, and your Halloween party will be the hit of the land! Happy Halloween, spooky friends!