Happy Halloween, spooky friends! If Halloween is your favorite holiday, now is the time to fill your treat bucket with the essentials for celebrating this year's witchy night in style. Here are the top four areas you need to cover if you're throwing a monster bash:
1. Scary Snacks & Boo-tastic Beverages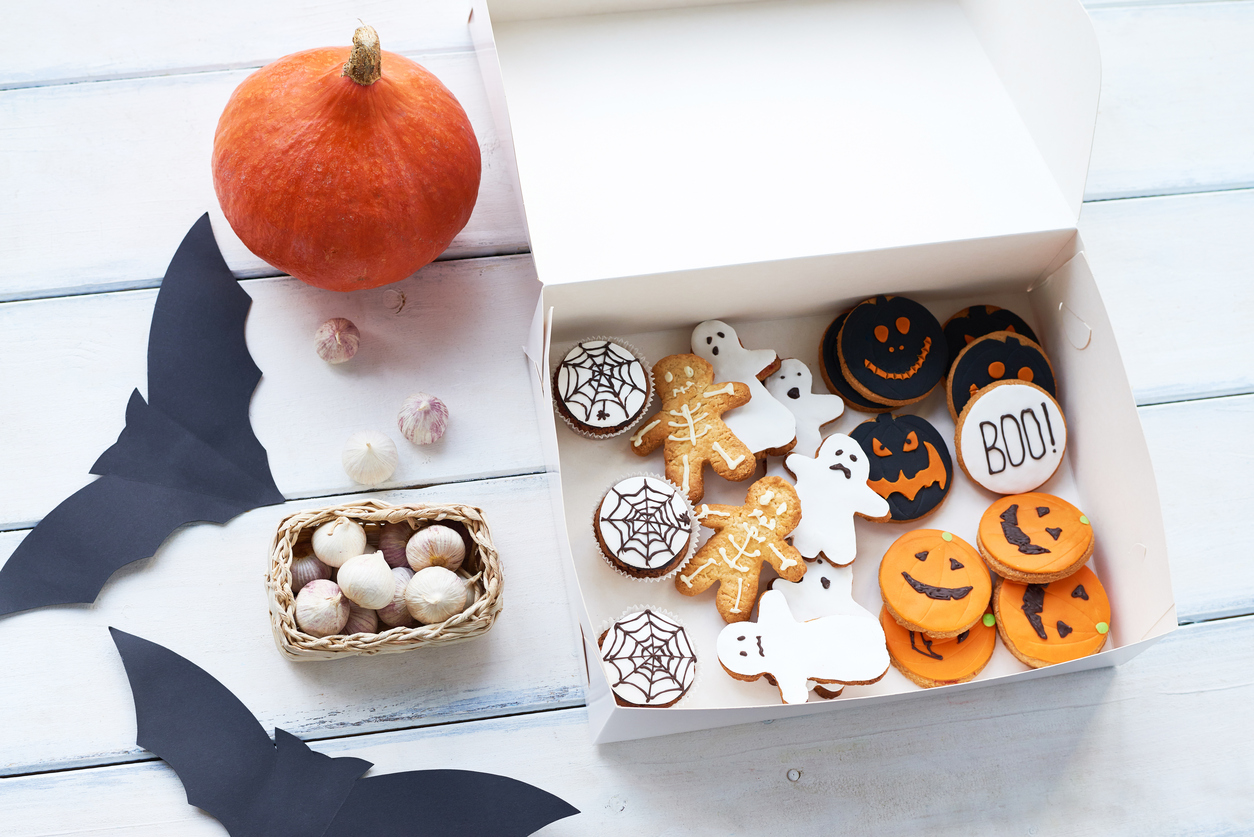 Standard appetizers won't do. Now is the time to Google-up recipes for holiday-themed foods. Go for gross or cute, but always sumptuous, like appetizers featured on this list of 33 Halloween appetizers. And what about a demonic punch? Dry ice can turn any punch bowl into a thirst-quenching centerpiece. Here's how. Finally, don't forget to wrap small trick or treat gifts with candies to hand out to the little ones knocking on your door.
2. Transform your home with Halloween decorations and creepy accessories.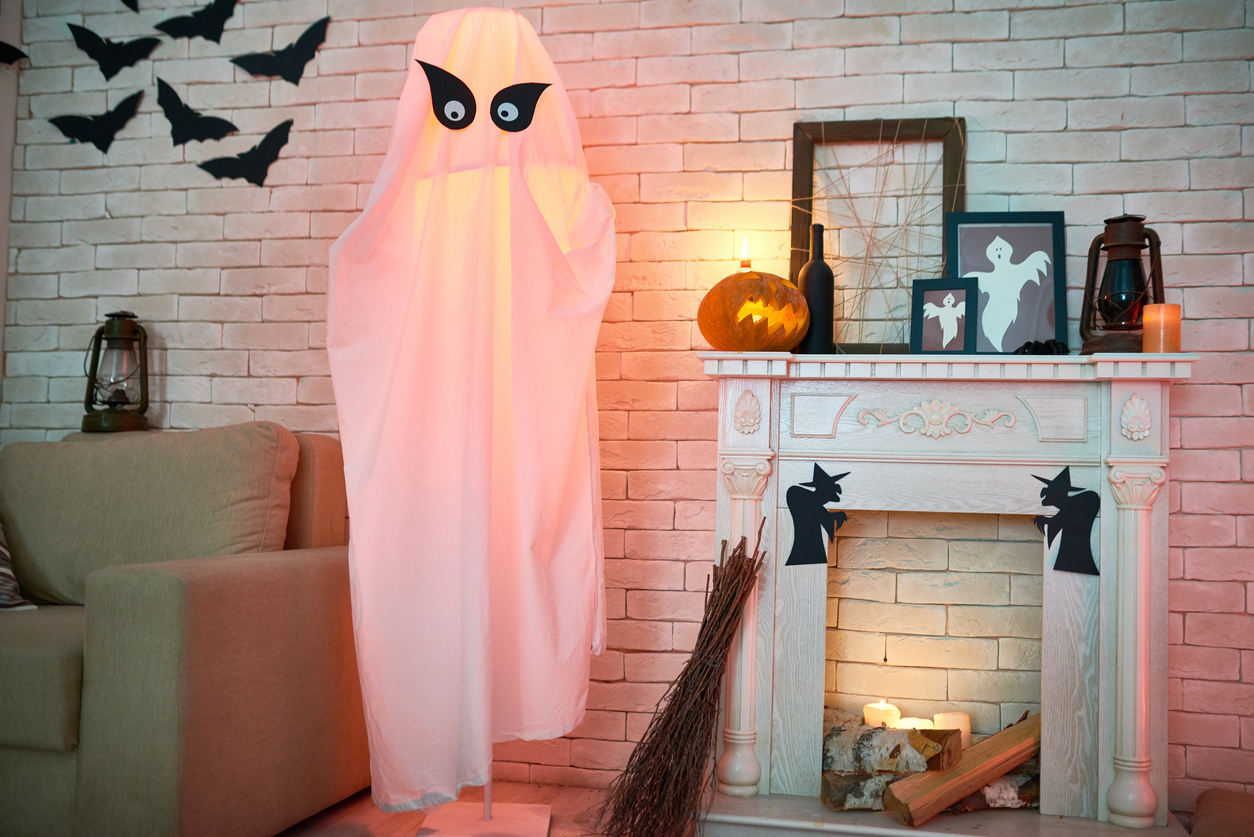 Halloween is a great time to let your creativity flow. You can transform your home into a medieval horror centerpiece. If you do a haunted house theme invest in ghost ornaments to accent the creepy atmosphere. Hang ornaments in not-so obvious dark corners that will scare your guests as they walk into your house. Try to arrange some dim lights throughout the rooms that will flicker constantly to add a sense of mystery. Carefully guide visitors through the rooms by illuminating the way with a flashlight. Fear of the unknown is often the most frightening, just make sure the path is clear so nobody stumbles. You could even decorate the outside of your house, by hanging thin white cloths in your windows and using a moving projector, project scary scenes from the outside. 
If you enjoy Halloween but don't like scary decorations, another great way to spice up your home is to invest in SEASONAL CANVAS PRINT. These kid-friendly canvases showcasing funny Halloween scenes or your little one dressed as a pumpkin or ghost, will personalize your space for the holiday. Just a few simple steps are needed to create this family friendly decoration. It's a great way to remember past Halloween parties.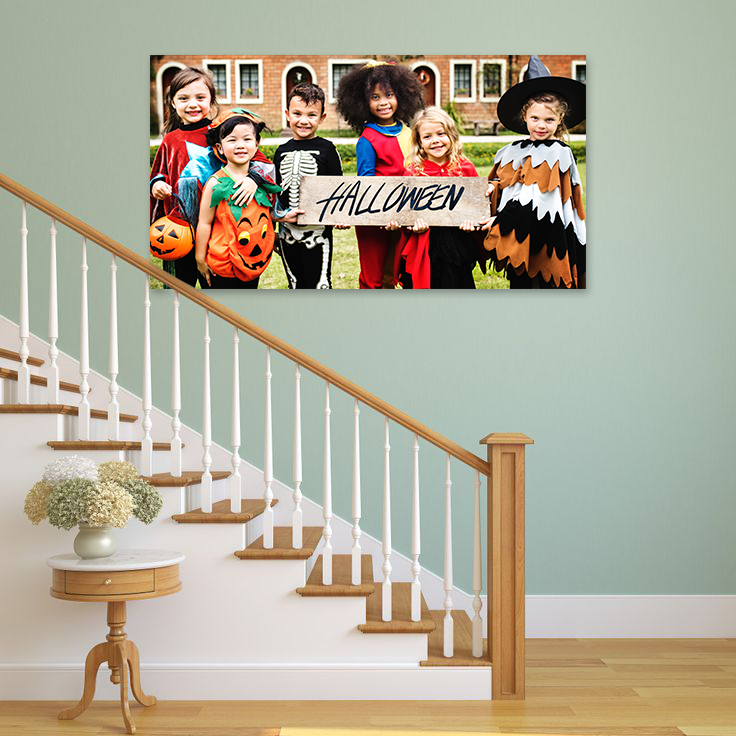 3.Take your Halloween costume to the next level.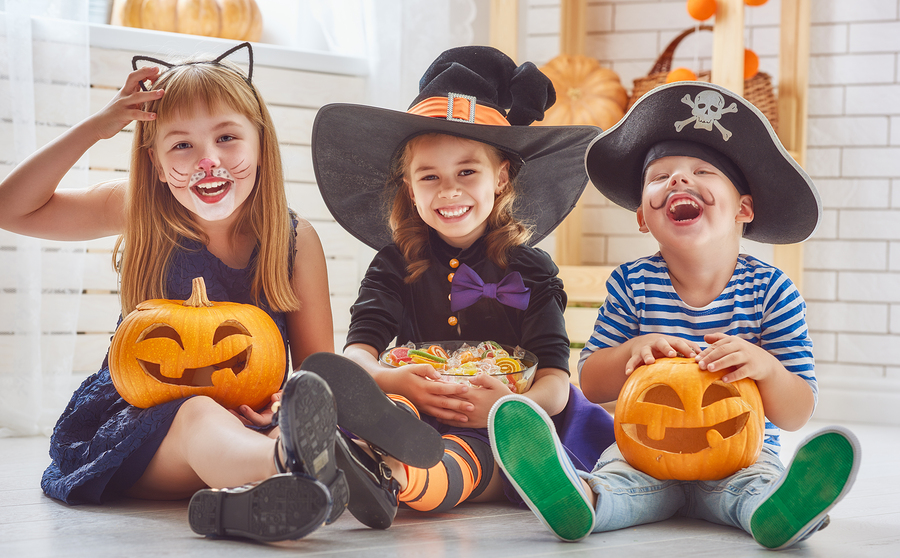 If you are picky about your costume why not make your own this year? One of the major pros of making your own costume on Halloween is saving money. Since your costume will be one of a kind, no one will be wearing the same outfit as you. Homemade ghost costumes are super easy and affordable to make from items you already have at home. There are dozens of tutorials online, but here is one that doesn't require much time to create your spooky outfit. Using makeup is another great way to enhance your costume. By just playing with eyeshadow and a face painting kit you can easily be the scariest witch or pirate around.
4. Entertainment.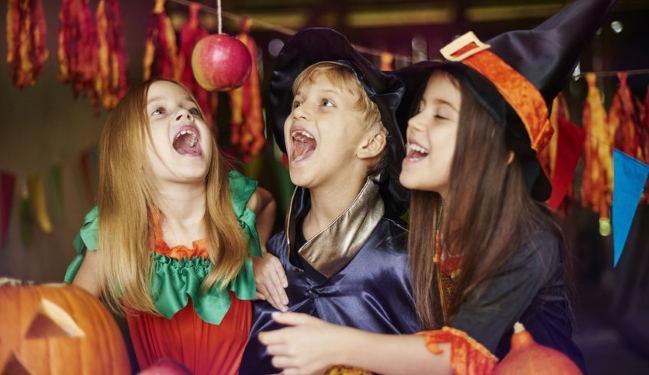 If you're going to host a party on Halloween, you will need proper music to set the right kind of mood. Nothing can be more fun than scary music mixed with creepy sounds to keep your party going all night long. Don't have time to search for Halloween party songs? Don't worry, here's a list of different tracks that are perfect for creating a spooky atmosphere.