Fine art prints as canvas prints are currently trending, and we have a large selection of our own home decor digital art designs to choose from! Members of our staff hand-selected some personal favorites, and together, we came up with 30 designs that we feel deserve the spotlight.
POP ART PICKS
This category is for the bold and vibrant art-lover. These digital art designs are sure to make a neutral room bold, and a bold room bolder.
A newsworthy beauty: We love this newspaper underlay with this retro portrait!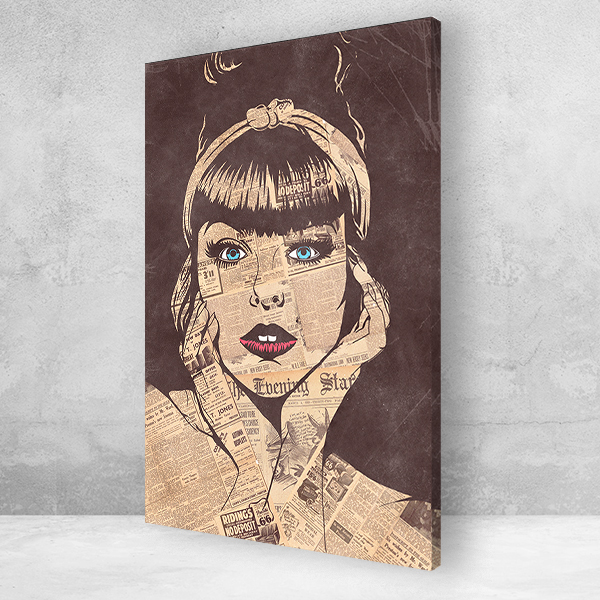 It's the 50s music scene with a pop art twist, making this a perfect addition to some retro decor.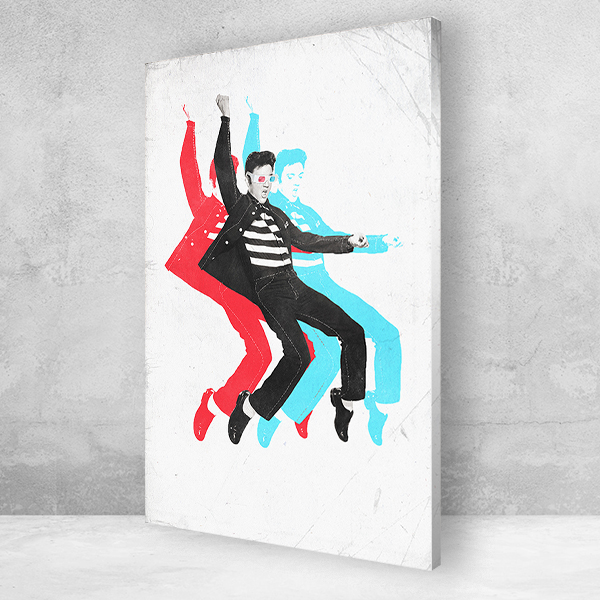 A pug with personality! This one is for anyone dreaming of tropical vibes, bright colors, or a little bit of juxtaposition.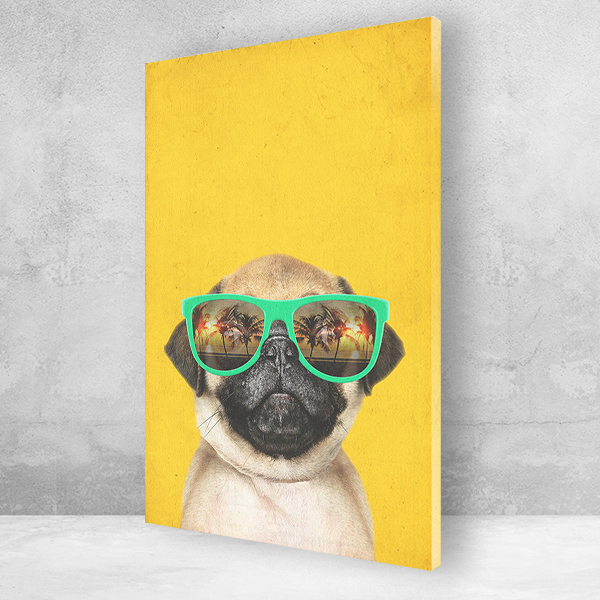 The photographer's tools throughout the years... By the way, do you know when photography was invented?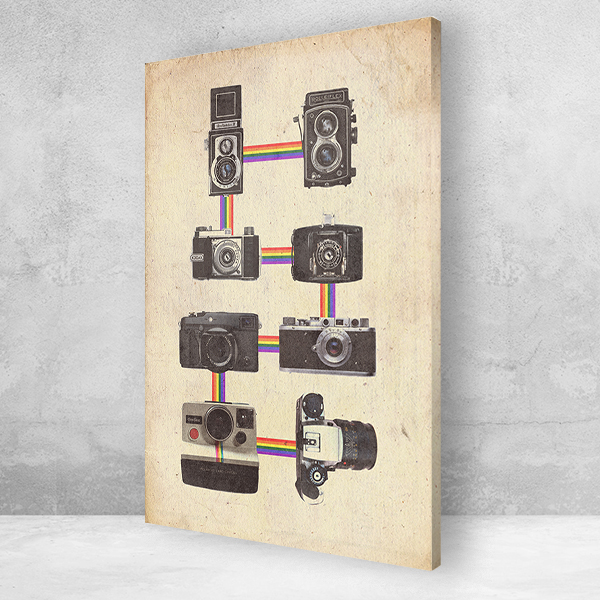 These next two are for the 80s kids and the nostalgic gamers, alike.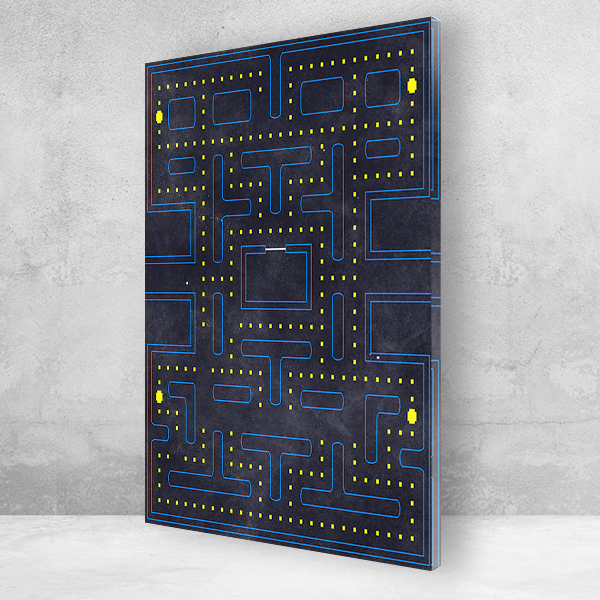 This one brings a bright pop of color to any room! It's especially ideal for the person who likes to switch out the wall art seasonally (aka the perfect summer print).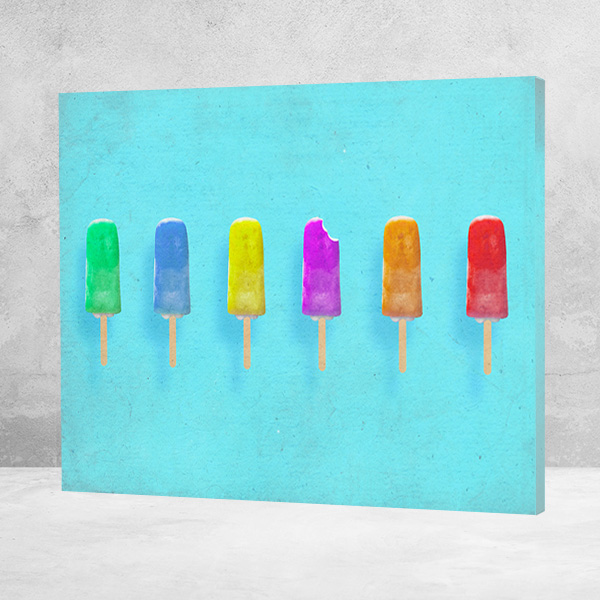 Explore all pop art designs.
ABSTRACT PICKS
One of the exciting things about our abstract designs is that each design offers four different versions. The two we featured here are both the original versions of each design that our staff selected. In addition to the original, you can choose from inverted, mosaic, and hue.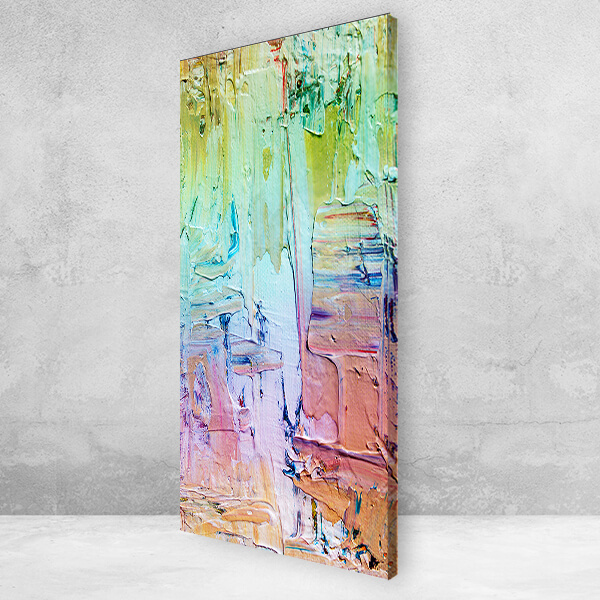 Explore all abstract designs.
COLORING CANVAS PICK
We may love the other cool designs we mentioned, but we still love to add our own custom flare from time to time (after all, we specialize in many custom product types)! You can use paint (we recommend acrylic) or markers to color in the lines and make this canvas your own.
...Anyway, we think this coloring canvas is turtelly awesome.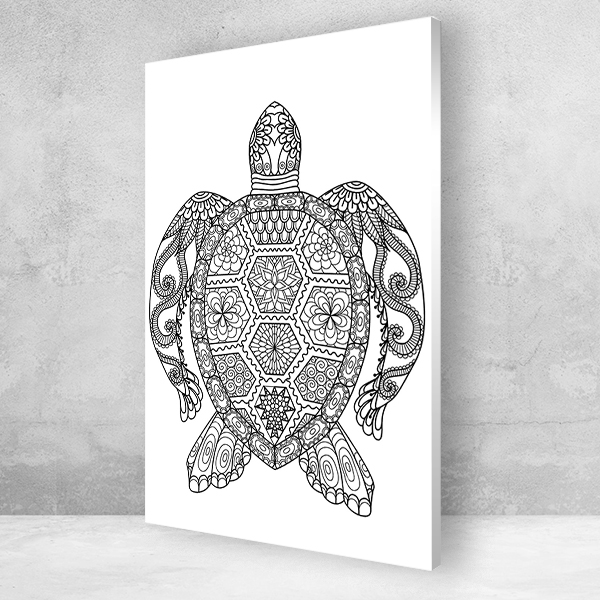 Explore all coloring canvas designs.
CHILD ART PICK
This child art design stood out to us, but we may or may not have a bias toward cute kitten art..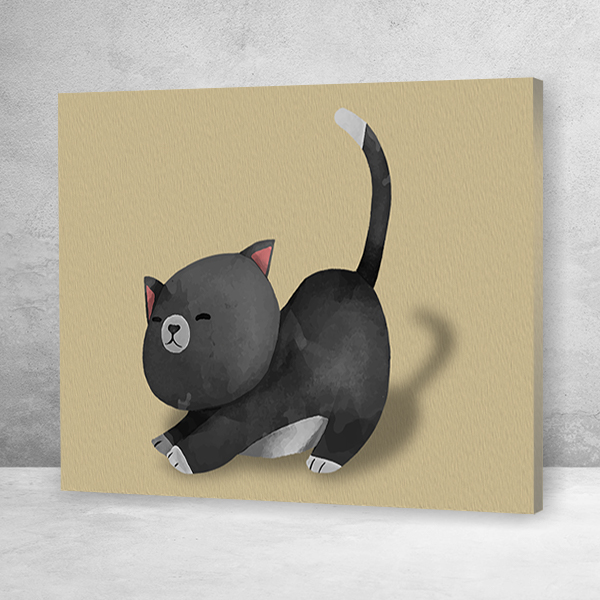 Explore all child art designs.
LANDSCAPE PICKS
From the beach to the forest, these are our staff-picked landscape designs.
Explore all landscape designs.
CITYSCAPE PICKS
We love these unique cityscape views! And we especially think that our last-mentioned landscape design pairs well with this first cityscape.
Explore all cityscape designs.
VINTAGE PICKS
We all have at least a little bit of nostalgia and appreciation for eras past (even if that era is before our own time). Enjoy our vintage-inspired favorites.
We have a special love for Chicago, and we also have a love for this vintage design dedicated to the city that we hold near and dear to our hearts.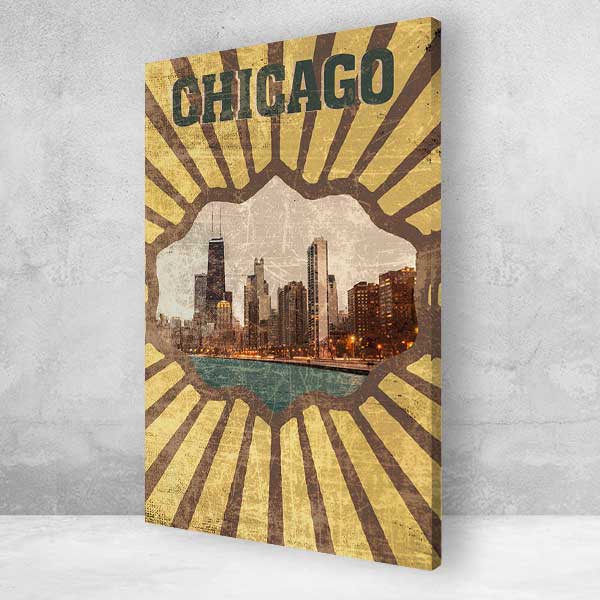 Coffee lovers, grab your coffee mug and pour yourself a cup of joe. This canvas design would go perfectly in your own kitchen or near the coffee maker at the office!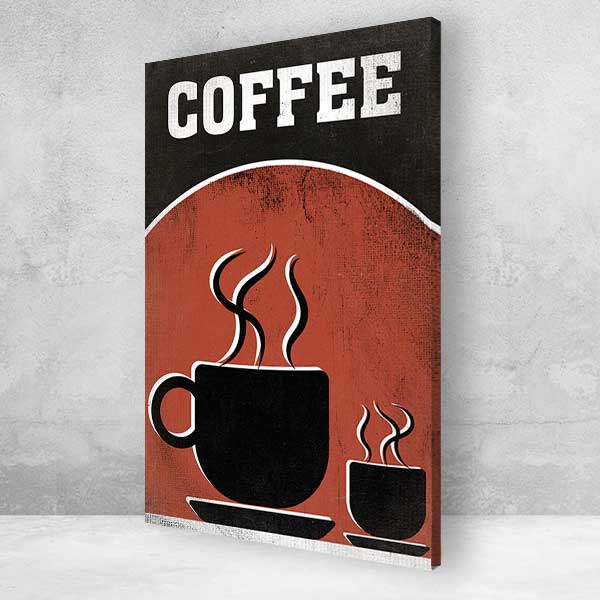 Explore all vintage designs.
FLORAL PICKS
Floral canvases are perfect for any room: Not too bold; yet, just the right amount of color and pattern to make the room pop!
Explore all floral designs.
WILDLIFE PICKS
Peacocks, and seals, and jellyfish, and elephants... oh my! There's even more where these came from (like lions and tigers, too), but these are our staff faves.
Explore all wildlife designs.
And those are our 30 staff-picked home decor designs!
All of our home decor designs are offered in the following sizes:
10"x8"
14" x 11"
18"x12"
20"x16"
30"x20"
36"x24"
Each design also offers the option to choose between a black border or a white border for the edge of the canvas. And you can choose from a 0.75" deep frame canvas print, a 1.5" deep frame print, or an unframed rolled canvas for your print depth.
Looking for a gift for someone else? If you're not quite sure which of our designs to choose from, give the gift of a gift card and let them decide!
Love these designs and want to see more? Check out our full home decor selection below!